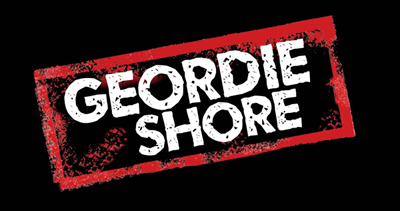 "Day 30, 11:20pm most of the housemates are in the garden" (Big Brother voice). Ahh reality television where would we be without it? To some it's represents the dumbing down of society while to others it provides a candid view into the idiosyncrasies of the average human being (in other words a cheap laugh). Well whichever side of the reality TV fence you sit on you might better off plonking yourself on some artificial grass.
Believe it or not artificial grass is in fact a prominent feature in a number of reality-based television programmes, the quality of said programmes however is highly debateable. In this article the Artificial Lawn Company (ALC) will try to unearth "The Weird and Wonderful Relationship Between Artificial Grass and Reality Television."
Kicking off this trip into artificial reality we have none other than:
BIG BROTHER
One of the Uk's longest running reality shows, Big Brother could be considered something of a national institution (or maybe a fly that won't go away). Artificial grass has for a number of consecutive series been the favoured choice over natural. Well when you consider all the hi-jinks that go on in "the house" it's not surprising. Artificial grass (in general) is far more durable and long-lasting so it can handle any amount of rough and tumble the housemates throw at it.
The Valley's
MTV, well known for being a treasure trove for reality television have added another to their reality repertoire in the form of the Valley's. Set in Cardiff, the show follows a group of young, fame hungry kids as they pursue their star-lit dreams. The potent mix of parties, alcohol and larger than life personalities make for a somewhat entertaining frolic into Welsh debauchery. Underneath the piles of lifeless, hungover bodies on the show, you're likely to spot artificial grass supporting their tired little heads. The Welsh weather isn't the most forgiving but you can always count on artificial grass to weather the storm.
Geordie Shore
Another MTV produced show this one set in the "Toon" (Newcastle to you and me). Geordie Shore follows the "everyday" lives of a group of 20 something's plied with booze, booze and more booze then let loose in the city. Geordie Shore paints a picture of Newcastle people rarely see (geordies included). With that being said, the show has proved popular, so popular in fact they are already "working" on the ninth series. As the posse get set to embark on another kidney punching foray, you can bet your bottom dollar that artificial grass will also feature heavily (just probably not as much as the booze).
So as you can see the relationship between reality television and artificial grass is certainly a strong one. For as long as there is a market for mindlessness, narcissism and fame fanaticism you can be sure that this reality will come bundled with a whole heap of artificial grass.