Installation Service
To maintain the highest standards of artistry, we only use our own in-house artificial grass fitters. Our professional artificial grass installation service extends throughout our catchment area of London and the southeast, but if you are outside our catchment area, we're still happy to supply the same quality grasses and provide detailed fake grass installation instructions for your own DIY projects.
Take the First Step
Here at the Artificial Lawn Company, we pride ourselves on offering bespoke advice and the best quality service. That's why our range of artificial grass is one of the broadest and most versatile on the market. We have a solution for every synthetic turf situation and manage our own team of artificial grass installers to ensure that our exceptional service transitions all the way from enquiry to purchase to installation.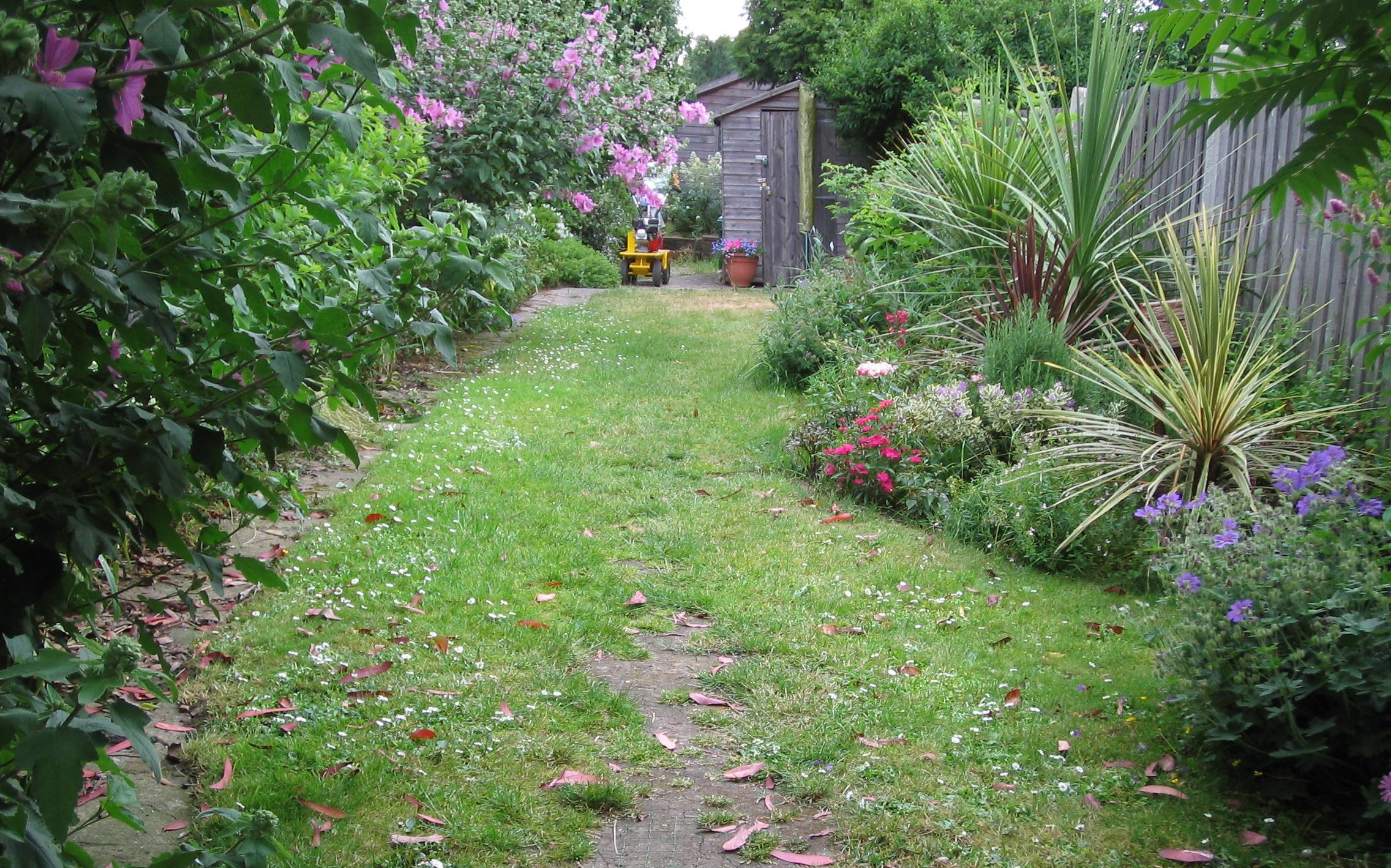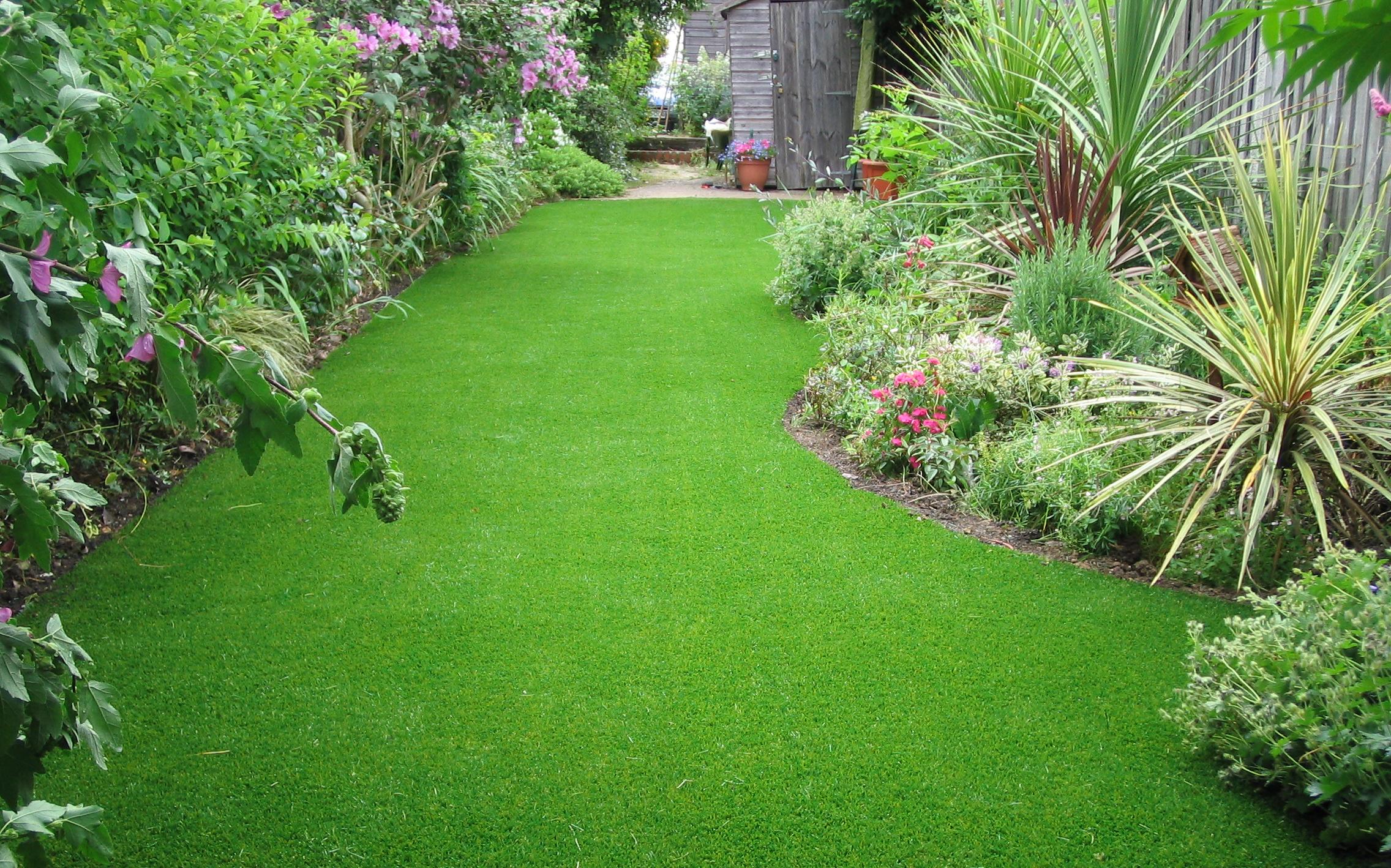 Our Installation Service Process
To begin with, we will give you a budget quotation as an indicative price for the installation of your artificial grass. Please measure the approximate dimensions of the lawn area to be laid and contact us with the figures. It also helps to let us know where you are based and what the area is currently (paving, natural grass, soil, etc.). Similarly, an idea of access to the area is always helpful. After you contact us, we will calculate an immediate budget and, if you need it, advise you on the most appropriate type of artificial grass for your project and needs. Through this, you can make a quick and informed decision without any hassle or confusion. We then can offer a no-obligation appointment, and a detailed fixed-price quotation will be presented to you upon a site visit to confirm.
Upon acceptance of your quotation, a 50% deposit will be taken, and installation date will be booked for your installation to take place. We make a point of regularly monitoring and checking on our installations closely to ensure that we always maintain our unparalleled service. With over 20 years of experience in supplying and fitting artificial grass, you can buy with confidence.
Installation Services We Offer
Regardless of your needs and requirements, our bespoke service and advice are tailored to you. We specialise in personalising our synthetic grass installation based on your needs; whether you want an immaculate ornamental lawn, a soft, friendly area for safe play or a hard-wearing lawn to withstand the rigours of your active dog, we have artificial grass for your needs.
Our artificial grass fitters have been refining their skills for many years and are accustomed to all terrains and scenarios. There is no job we won't look at, so don't hesitate to get in touch if you feel like your project might be more complicated than the average.
Artificial Grass Installation Cost
One of our most frequently asked questions is, how much does it cost to have artificial grass installed? The cost of an artificial lawn varies from project to project based on the synthetic grass you select and the area that you need. It can also vary depending on the shape and wastage of the area, access to the garden and the current surface of the area. The best way to get an accurate cost is to contact us and get a quote. We're happy to advise you on the best artificial grass for your needs and strive to ensure that, whatever your budget, you get the results you want.
Why Use Our Professional Installation Service?
If you're on the hunt for "artificial grass installers near me", you'll be pleased to know that we do not subcontract or franchise. As a result, we can guarantee the same exceptional finish each and every time. On top of our service promise, our teams are fully equipped with the latest tools and equipment, ensuring that your project is completed quickly and efficiently with minimal disruption to your everyday life. Our primary focus is customer satisfaction, so no matter what your requirements or situation, our fleet of installation vehicles and dedicated artificial grass installers will ensure you're happy with the end result.
Similarly, if you're concerned about rubbish being left at your home during or after your work is completed, you needn't be. Our vehicles are large enough to remove all rubble and rubbish each day without the need for a skip.
When you call on Artificial Lawn Company as your choice of artificial grass fitters, you're dealing with a professional and experienced team, laying the highest quality, most technically advanced grasses on the market. Your dream lawn is just a few phone calls away.
Interested in our artificial lawn installation service?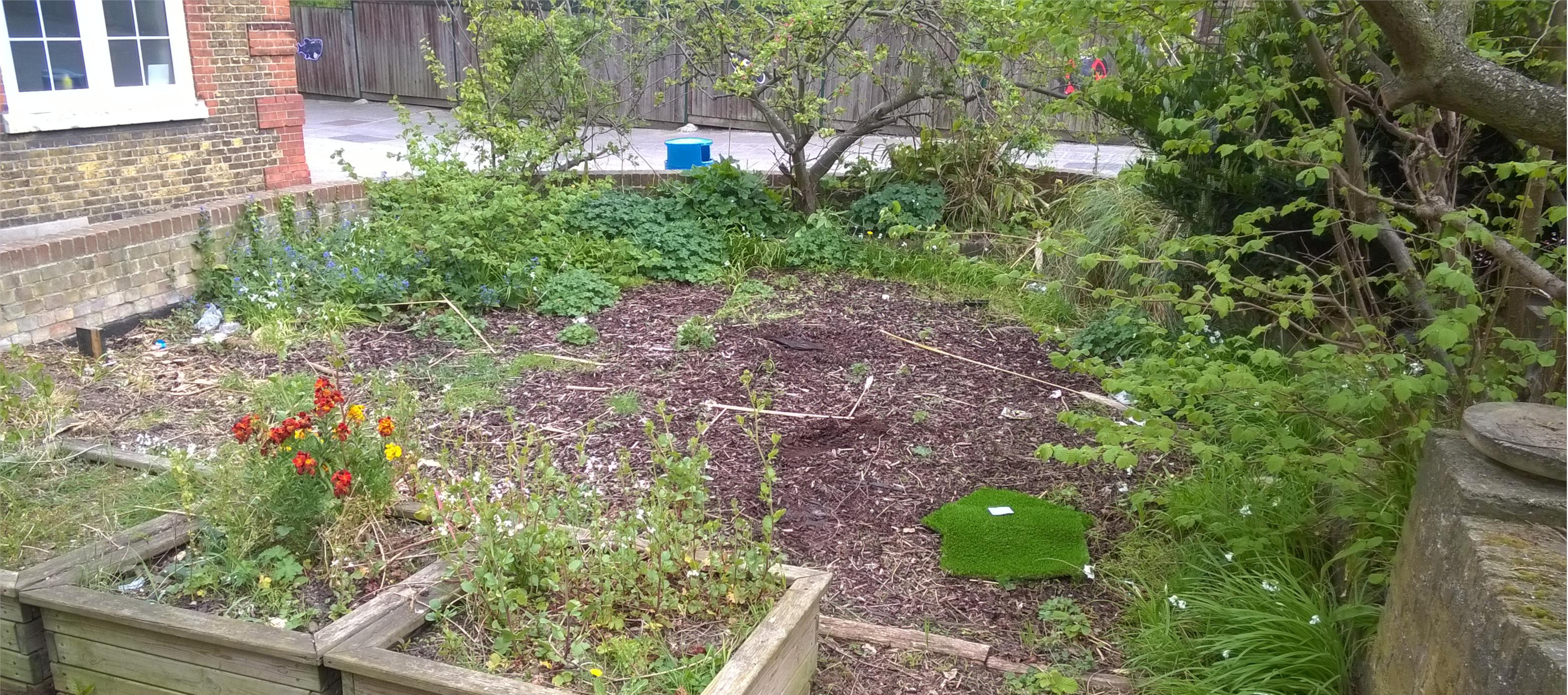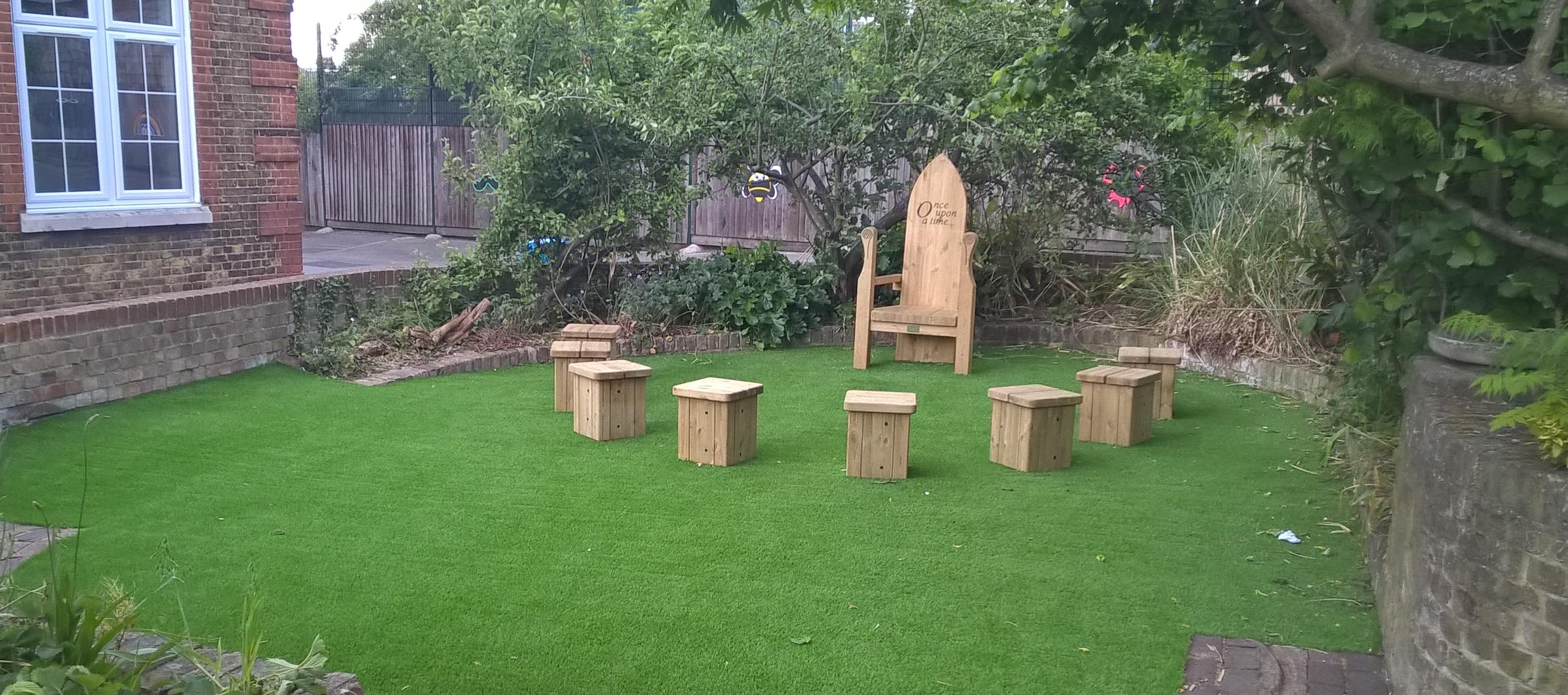 Hear From Our Customers
"I would just like to pass on my upmost praise, and a massive thanks to yourselves and your team who have just finished my install today. Everything done through you, was done without any issues, from my first visit by Neil and his suggestions and great guidance to the final install.
The team laying my lawn and doing my landscaping where Danny and James and their eye for detail and real professionalism was outstanding. It was reassuring to have two knowledgeable lads working on my garden who kept me in the picture as to what was happening, when and why.
It is not everyday someone comes in and rips up your garden, so the thought can be a bit daunting, but it was made into a pleasurable customer experience and both my wife and I are completely amazed at the transformation."
Glen Cordner
"Decided to get my front lawn fitted with artificial grass, so after some searching decided to go with artificial lawn company as they looked very professional from there website and after speaking to them was assured as the office staff were very knowledgeable and friendly too.
Wow I was not disappointed, they turned up and were polite and friendly took the old lawn away and fitted a lovely looking lawn. They were very tidy and when my wife came home, she couldn't tell they had even been on our drive. She loves the lawn as is low maintenance now and looks great and green all year.
I would definitely recommend using them to anyone looking for hassle free lawn."
Paul Godden
"Excellent service really great friendly guys Nick and Wayne
We are really pleased with the result and will be happy to recommend to family and friends!"
MickeyH-4
"Excellent service from start to finish. Very polite staff. Arrived on time and worked continually until job finished, in temperatures of 30deg. A total of 6hrs. Left the garden clean and tidy. Only way we knew they had been was by having a wonderful new lawn. We cannot praise ALC high enough and will certainly recommend them in future."
RedPencil37-2
Installation
Services We Offer
Whatever your requirements, an immaculate ornamental lawn, a soft, friendly area for safe play or a hard-wearing lawn to withstand the rigours of your active dog, installing artificial grass won't be a problem for us.
An artificial lawn is also ideal for a multitude of other uses, from roof gardens and pool surrounds to exhibitions and displays. We also have specific artificial grasses for a range of sports, including putting, golf, football, tennis, and cricket.