Here at the Artificial Lawn Company, we are experts in supplying and installing synthetic grass. We have an extensive range of artificial grass for sale, including pet-friendly and child-friendly options at an affordable price. Whatever your vision is, we can help you achieve it with artificial turf.
Why Choose Artificial Grass?
There are a number of reasons why you should consider the switch from natural lawn to fake turf. The most common reason to invest in artificial grass is that it's low maintenance and doesn't require any mowing, trimming or replenishing - making it the perfect choice for those who have a busy schedule or who aren't naturally green-thumbed.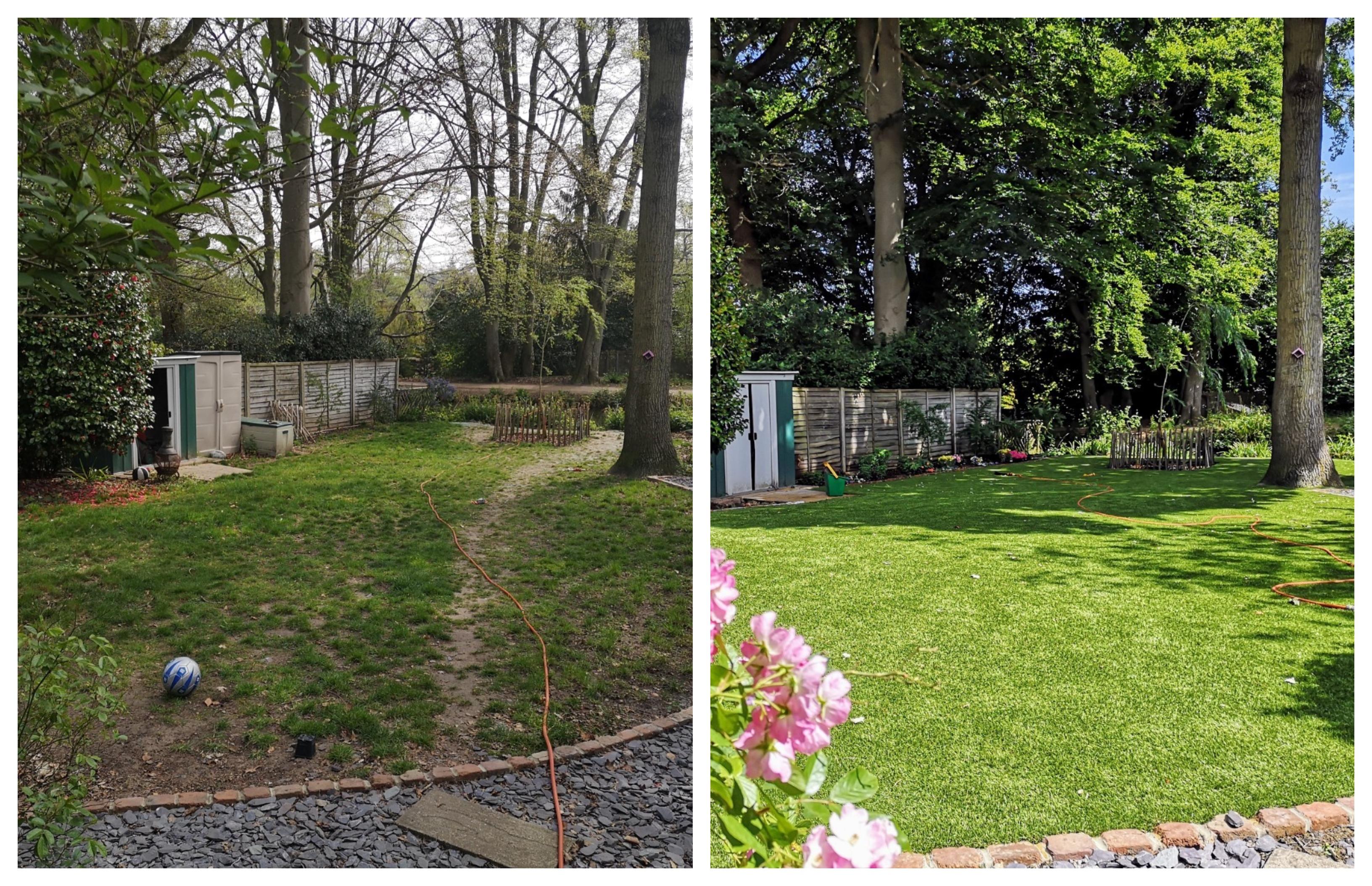 Our fake grass won't fade in the sun or die out in the winter, nor will you need to weed it regularly, either. You can place furniture and play equipment, such as a trampoline or swimming pool on top of it without any fears of discolouration. A simple sweep here and there and your lawn will remain looking like new all year round, no matter how much you use it.
If you have children or pets, your natural lawn may look a bit worse for wear when they're done playing – not to mention to mud that gets traipsed through the house. The blades of our plastic grass are extremely durable and hardwearing, resulting in years of vibrant lawn that won't fade or die out. Best of all? No mud!
For those who live in a flat with a balcony or a roof terrace, artificial grass is a great option because it isn't as heavy as natural grass and therefore won't put much (if any) weight stress on the building. On top of this, because it doesn't need mowing, you need not worry about finding space for a lawnmower or other bulky gardening tools.
If you own a property that you let out, synthetic grass is a good option for the garden because there's no risk of it becoming overgrown.
All in all, fake grass has a lot to offer in terms of aesthetic, convenience and usability, making it a viable solution for almost everyone.
Types of Artificial Grass
We know that what works for one person won't work for the next, so that's why we've developed our range of fake grass to include a solution for everyone. Whether you want something that's ultra-soft underfoot or something with a longer pile length, we have something to suit.
Take a look at some of our faux grass options below.
Where Can Artificial Grass be Used?
Our different types of fake turf can be used across many different applications, including:
Residential front/back gardens
Nursery or school play areas
Parks and playgrounds
Industry trade shows
Commercial shops and retail displays
Pet parlours and kennels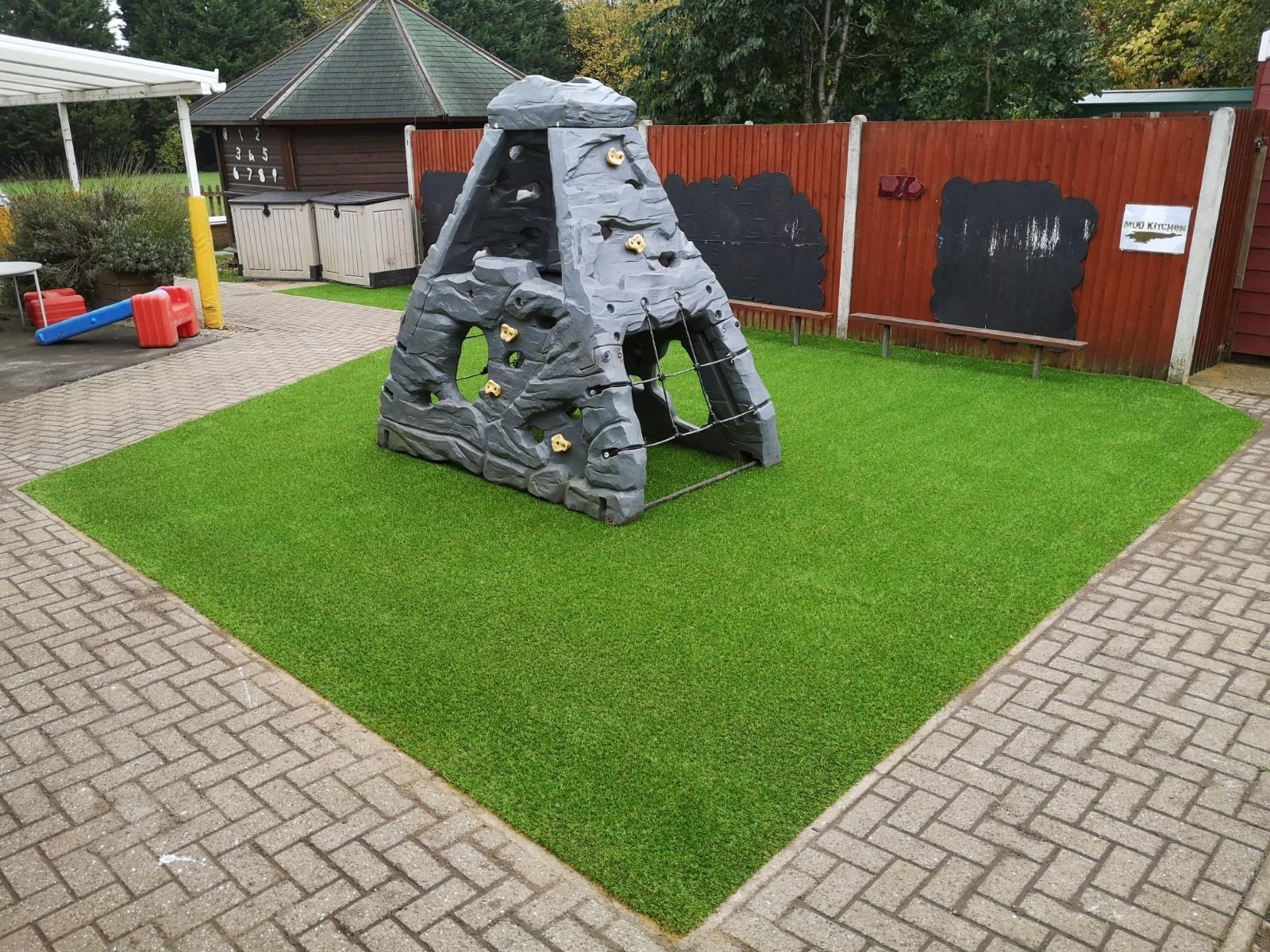 We have several options to suit different uses and settings. Our Landscape Lawn is our best selling artificial grass and can be used in almost any garden setting and our Play Lawn is perfect for those with children or in school/playground settings. Or if you're looking for a not so fake artificial lawn then our top of the range Supreme will truly trick your neighbours!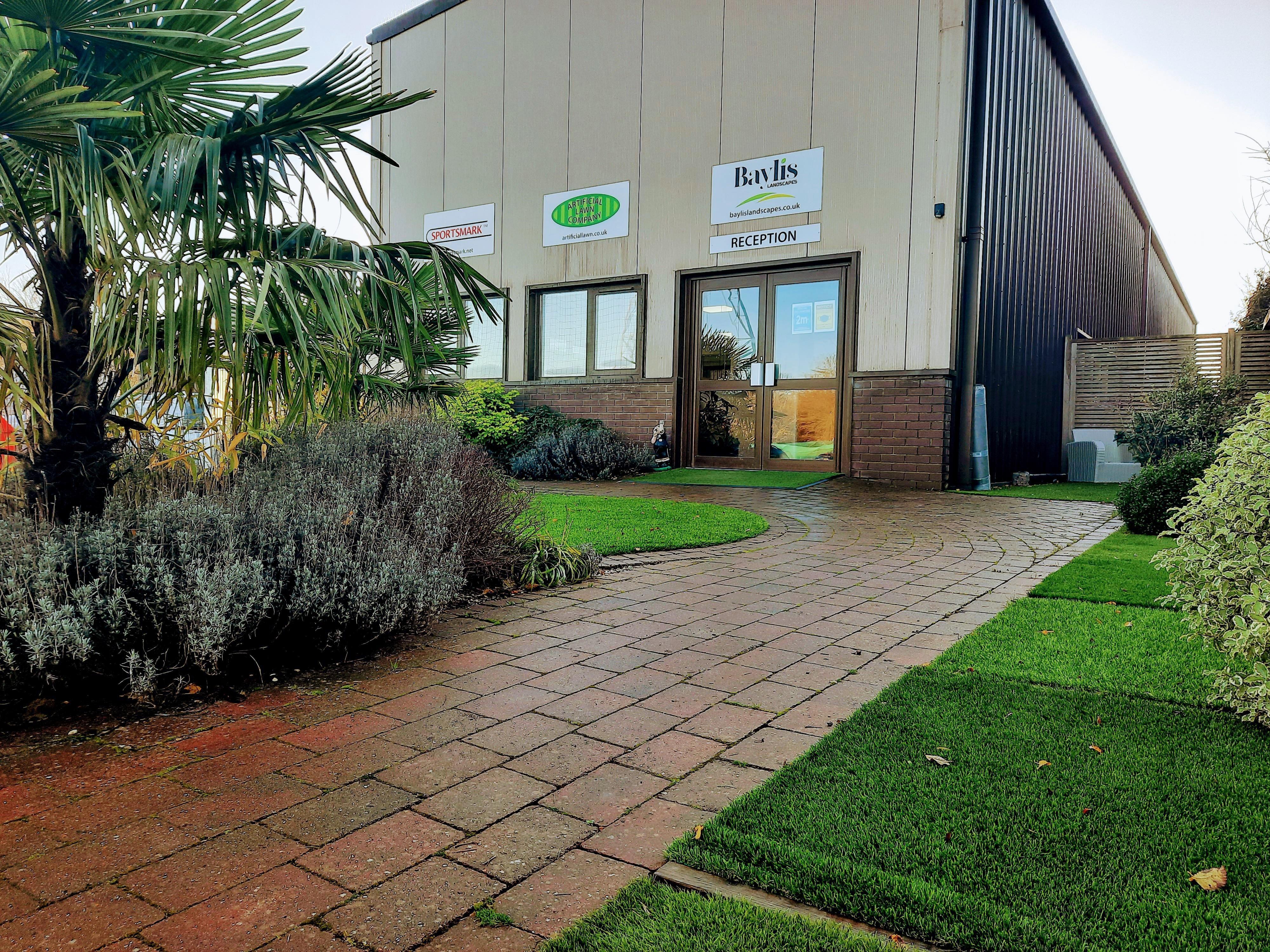 Why Choose Artificial Lawn Company?
We have over 20 years of experience in supplying and installing artificial grass, making us one of the first and most experienced fake turf companies in the UK. Our team are experts in helping you select the right grass for your needs. Simply get in touch with us and tell us the measurements and design for your garden and we will be happy to advise you on the best solution.
Our installation team can fit your artificial grass for you. When you get in touch with us, our team will come up with an instant quotation including the installation cost, but we can also provide a quote without the installation. This gives you a clear idea of how much your project might cost without any fuss or hidden costs.
In addition to this, our fitting team are equipped with vans big enough to take away any rubbish and rubble, eliminating the need for you to hire a skip. No hassle, no mess, no subcontractors; just an efficient, professional service carried out by our very own team to ensure the best service possible.
We recognise that artificial grass can be a big expense, and that's why we're proud to offer an interest-free buying option through DivideBuy, enabling you to spread the cost in a manageable way.
The Next Steps
If you want to find out more about our range of artificial grass, the installation process or our services as a whole, we'd love to hear from you. Don't hesitate to contact us or call us on 01474 364320.
Send us an Enquiry
Have a question, concern or a general comment? Fill out the form below and a representative will get back to you as soon as possible.