Artificial grass is fast becoming a popular choice for commercial applications. From its low-maintenance nature to its affordability, it's no wonder why all manner of companies are opting for synthetic grass as a viable alternative.
To that end, Artificial Lawn Company is home to a number of bespoke artificial grass solutions. From project planning to installation and implementation, we're here to help with every step of the way.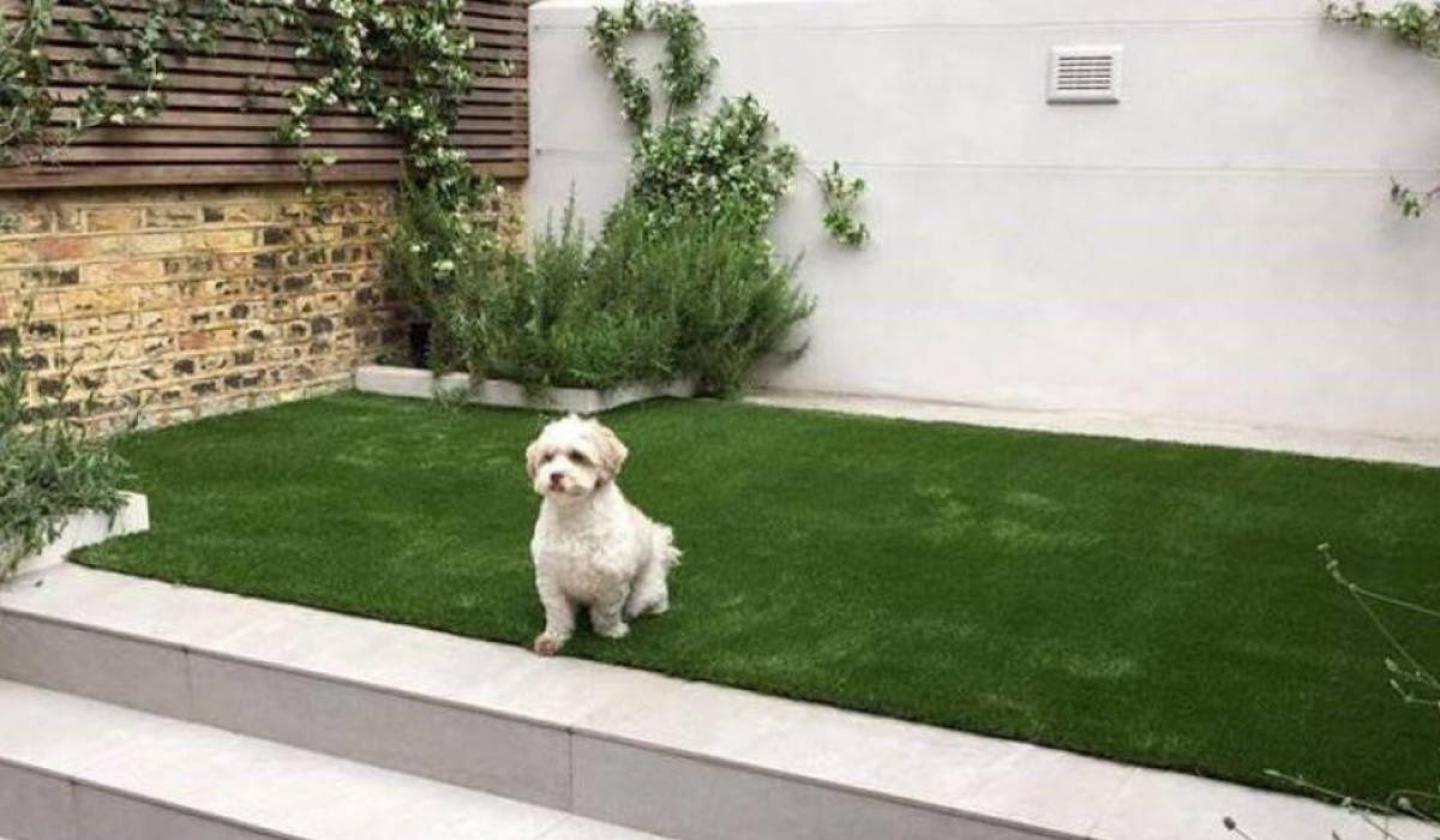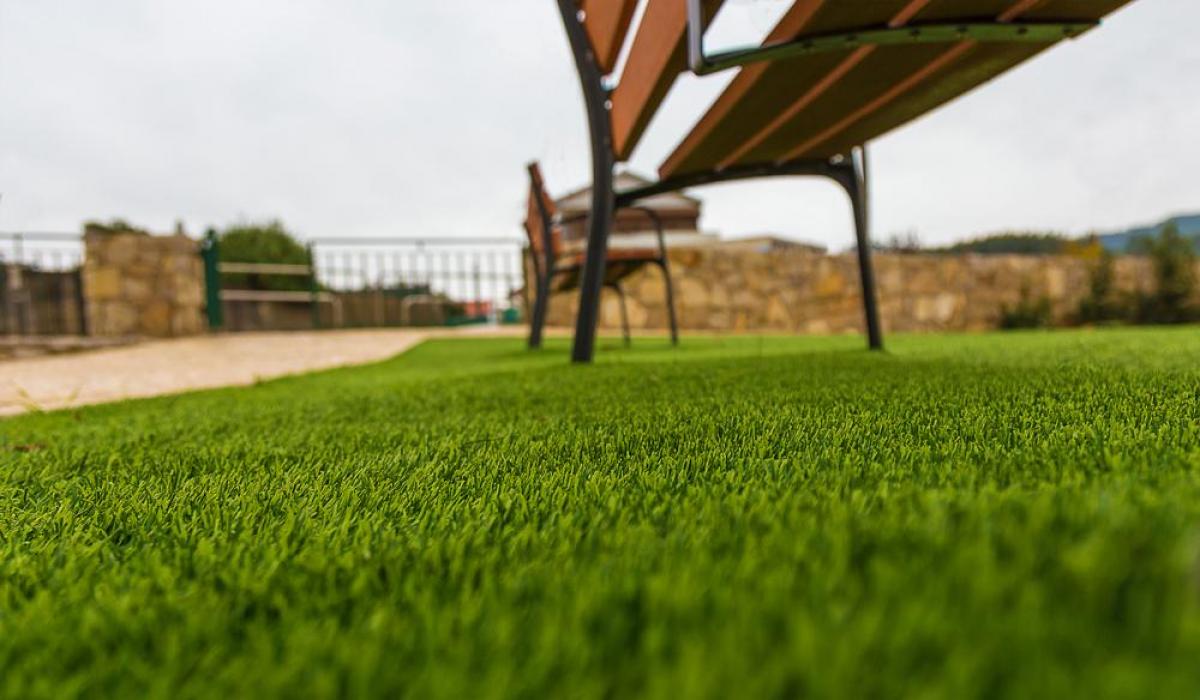 Artificial Grass for Dogs
Whether it's doggy day-care or agility centres & training grounds, dogs and garden lawns haven't always gone paw in paw. With the help of artificial turf, these spaces can steer away from muddy pooches and ruined lawns.
Councils and Local Authorities
Councils and local authorities need to look welcoming and professional, two traits that aren't conveyed by an unkempt lawn. Artificial grass will help council and local authority premises look neat and tidy with minimal effort, whatever the weather may be. It will also help to save significantly on long term maintenance costs.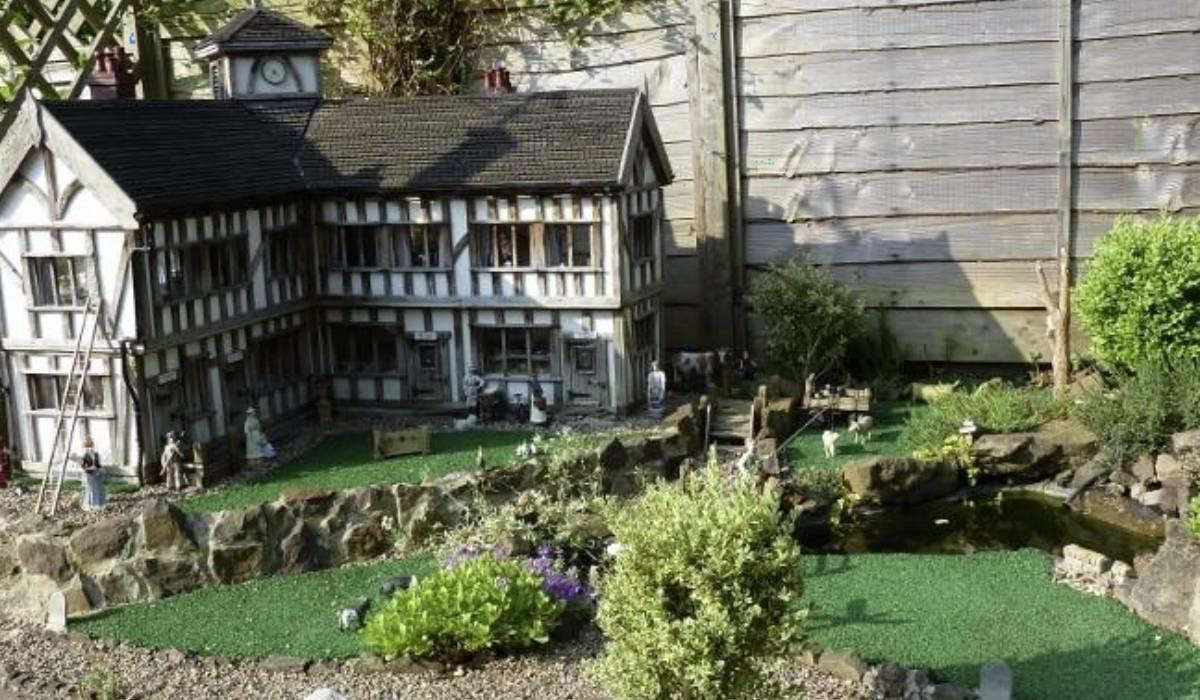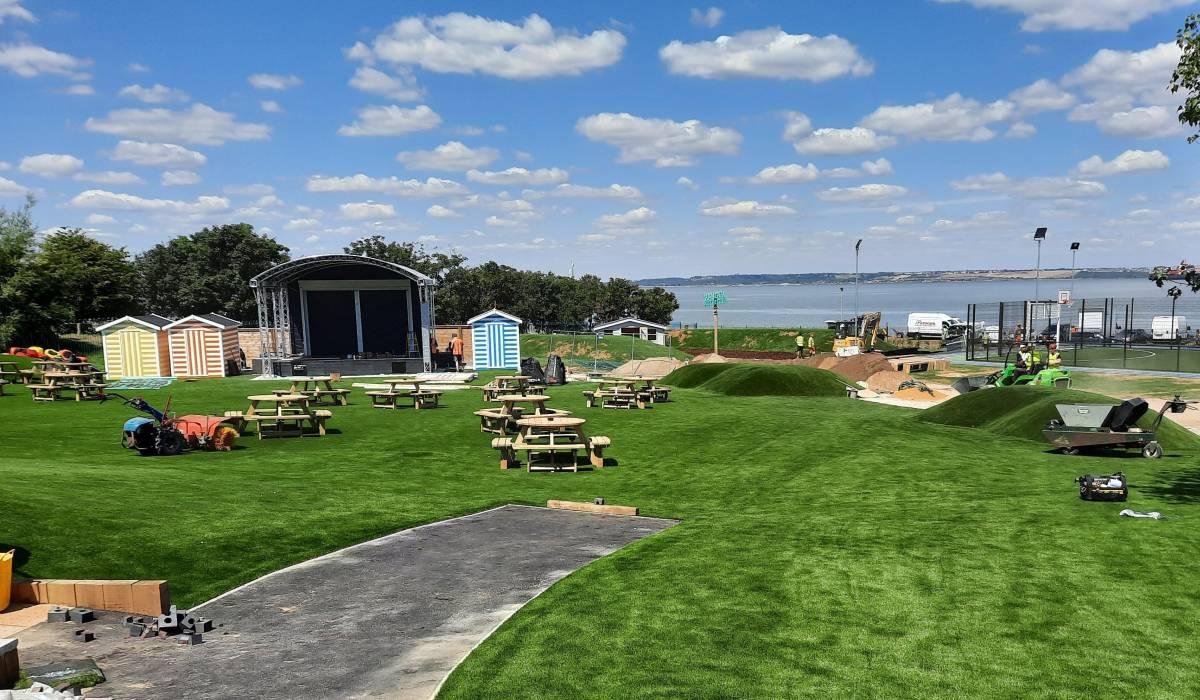 Exhibitions and Displays
Exhibitions and displays are all about aesthetic appeal, making artificial grass the perfect flooring option. This way, the peace and tranquillity of nature are conveyed without the unpredictability and the mess.
Holiday Parks
It's essential that a holiday park creates a relaxing atmosphere, and this can be achieved via artificial lawns. After all, there's nothing relaxing about traipsing through long blades of grass that are coated in rain and mud.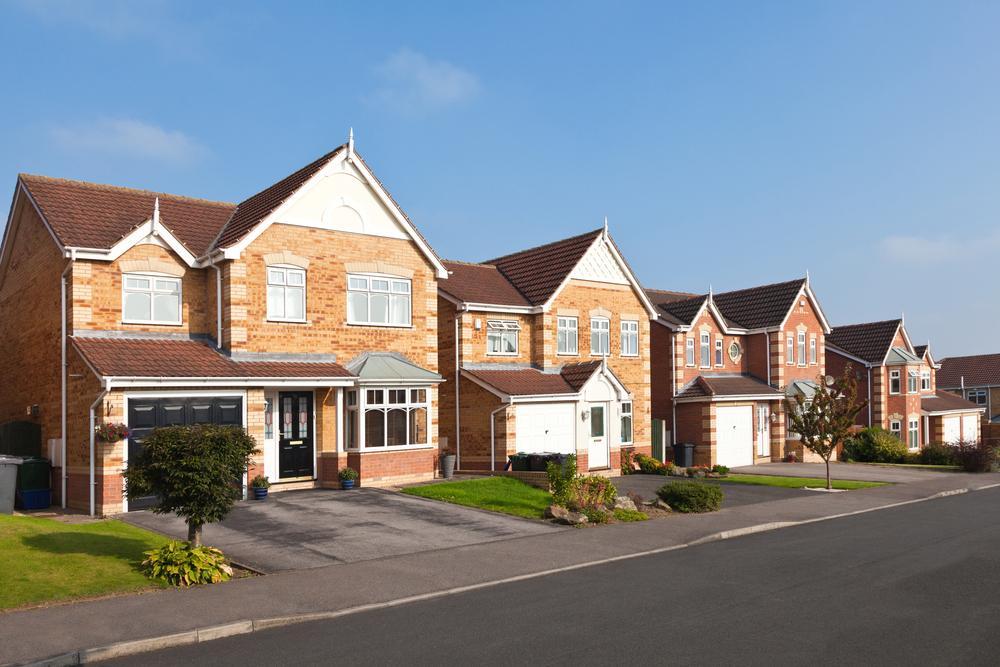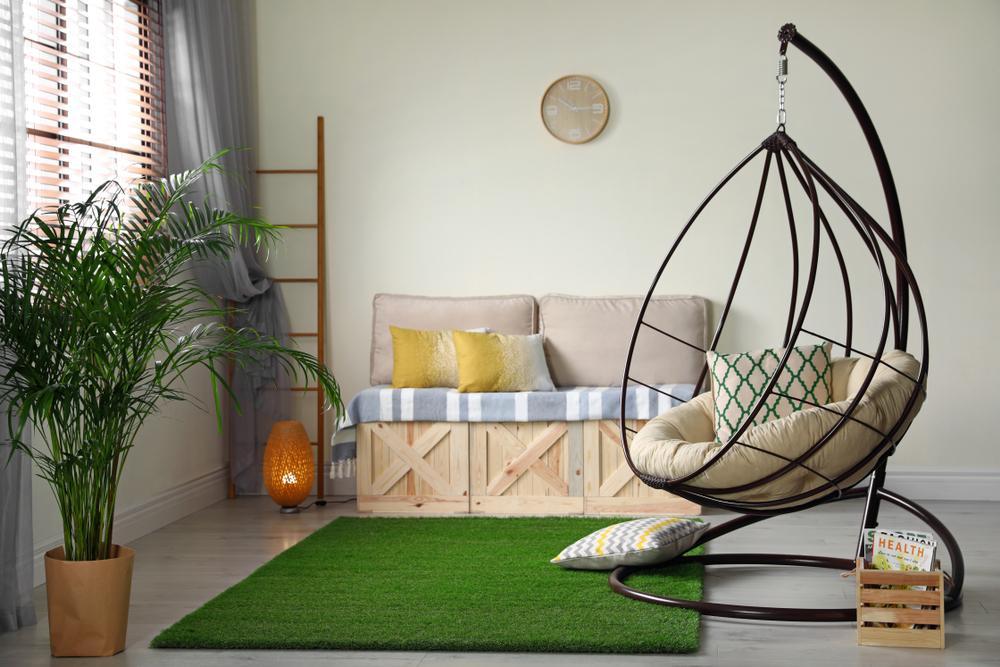 Homebuilding and Construction
Modern new builds require a modern lawn solution to match. People with bustling lives don't want to spend their spare time seeding, watering, and mowing lawns. For this reason, construction companies are taking the artificial route when it comes to fitting gardens.
Interior Design
Interior design companies are always looking for innovative ideas to complete contemporary projects. Artificial grass isn't just limited to outdoor applications and can be an interesting feature within homes and public buildings.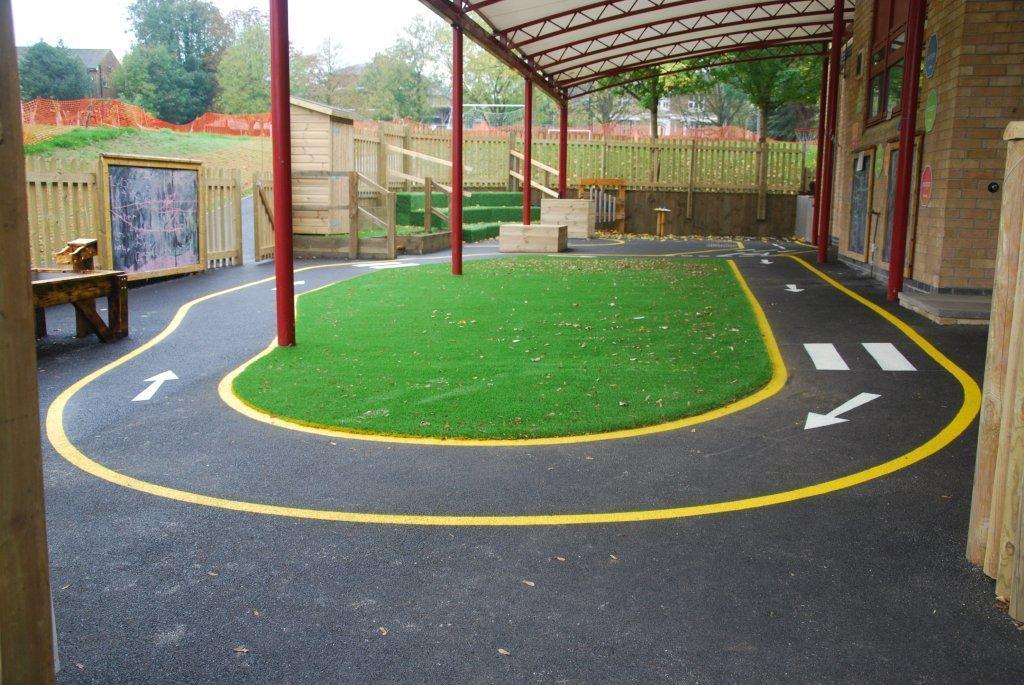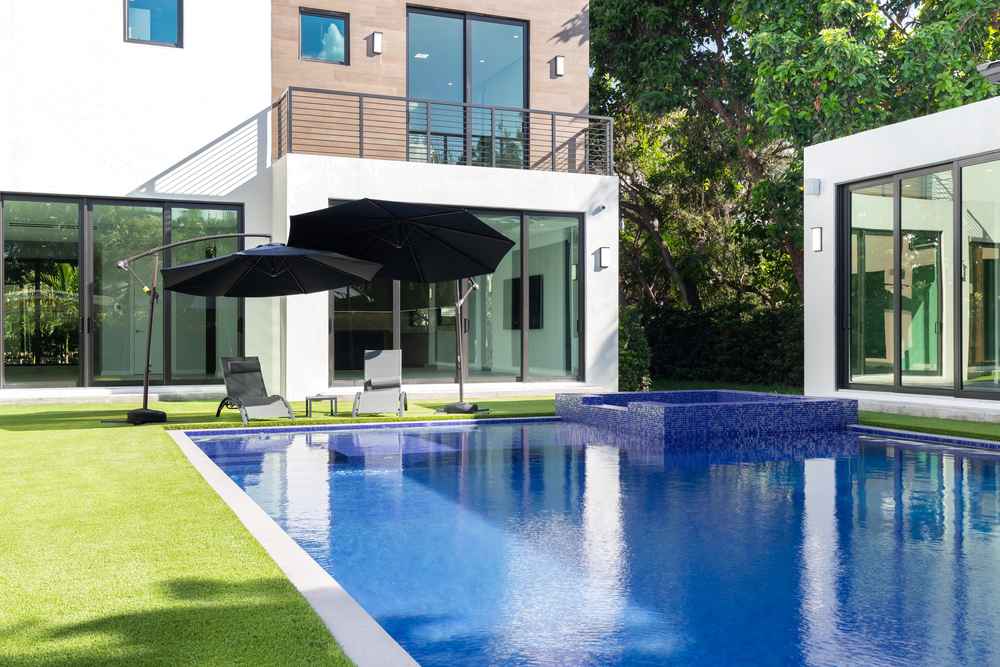 Nursery Schools
Nursery schools see many bumps and falls take place, but artificial grass provides a cushioned surface, preventing injury. What's more, the likes of mud and grass stains don't need to be worried about, allowing toddlers to explore freely..
Gyms and Pools
The absorbent nature of artificial grass makes it ideal for pool areas. Similarly, it's a reliable surface for gyms that receive a lot of heavy footfall. Ultimately, this flooring solution allows developers and contractors to provide practicality and comfort combined.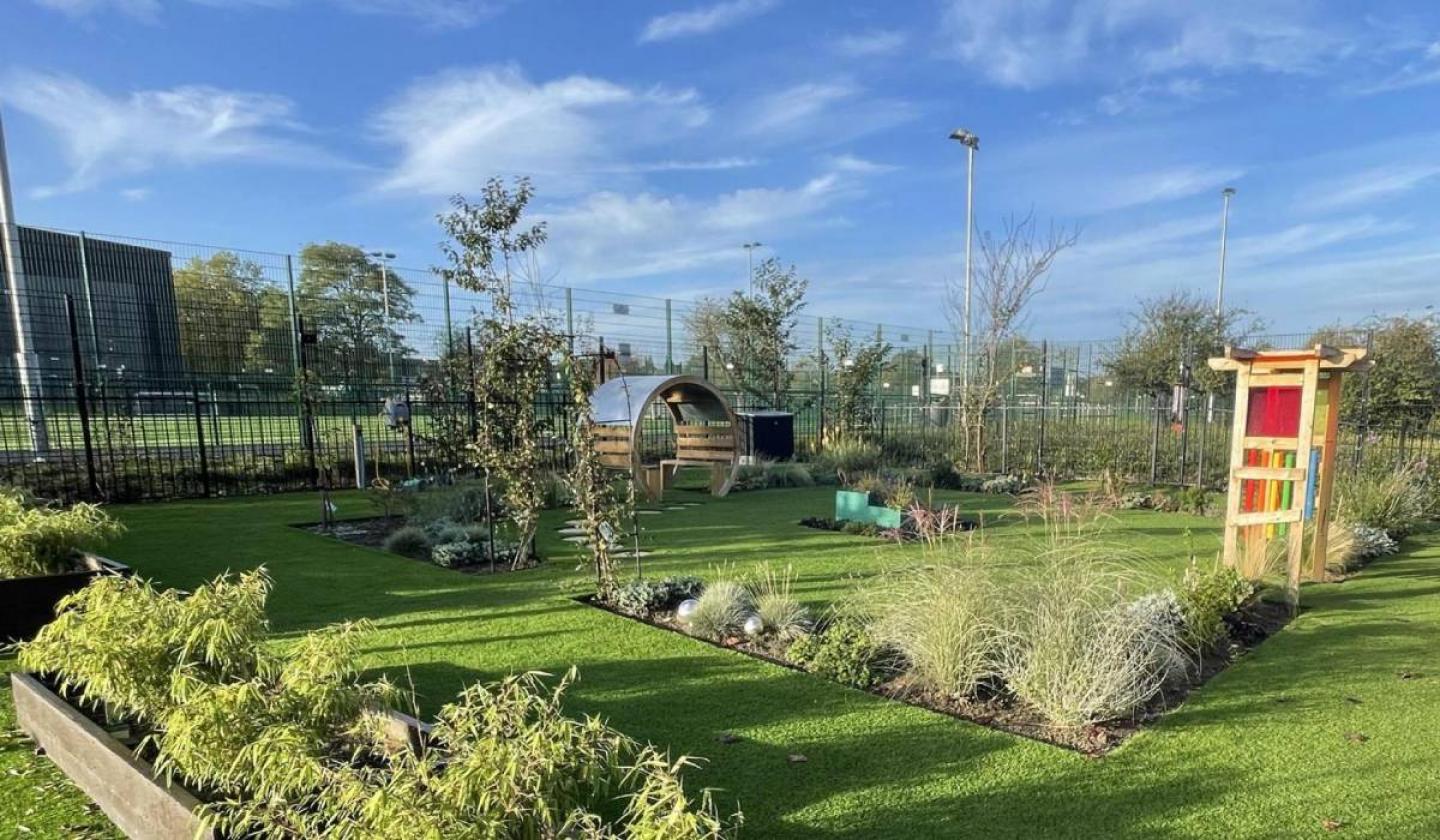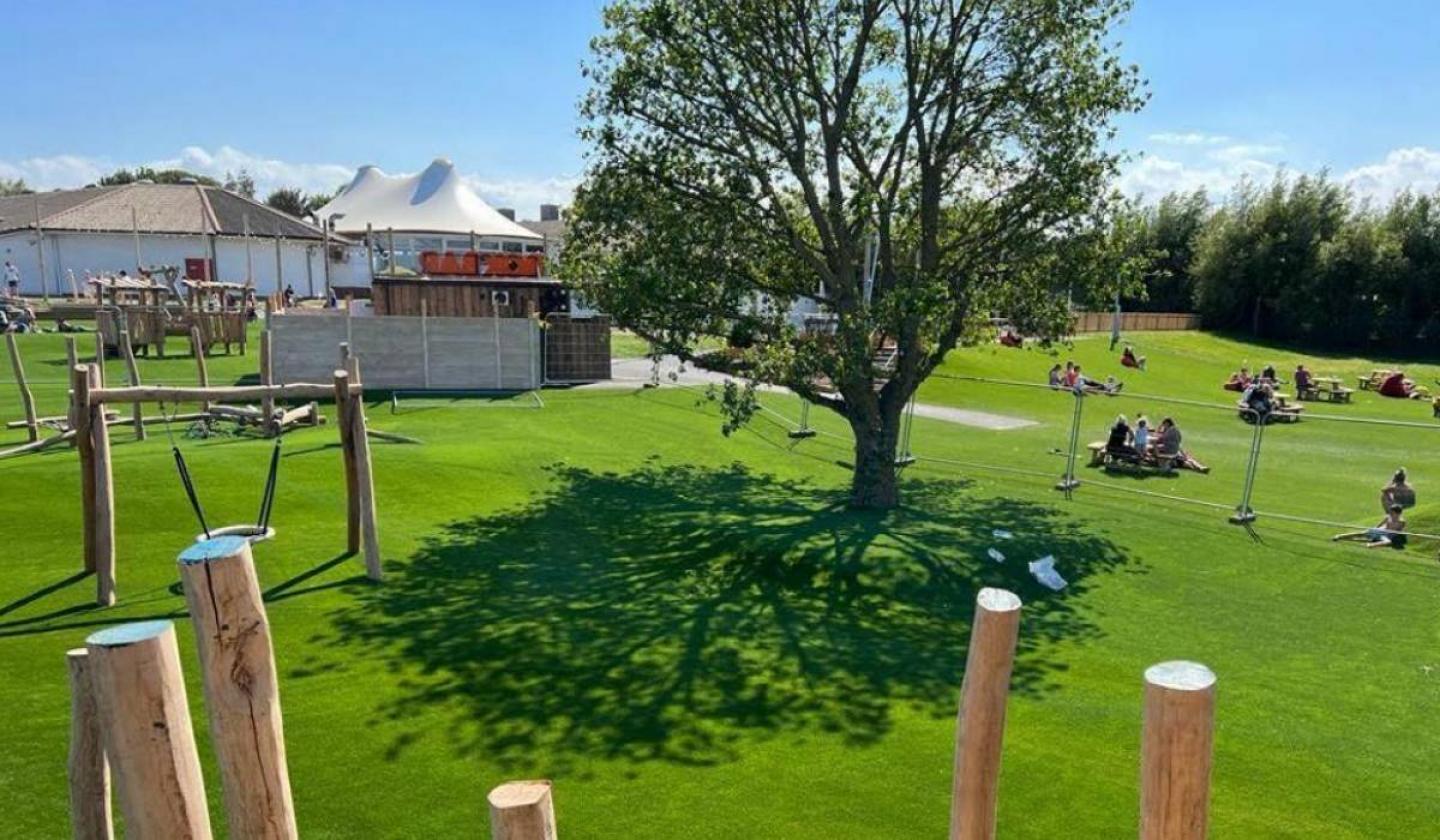 Public Sector Buildings
Public sector buildings have a certain image to uphold, and this image is not conveyed via unruly lawns. With artificial grass, the building's exterior can still look natural and appealing; however, it won't be ruined by overgrown blades.
Public Spaces
Public spaces must be presentable and inviting at all times; the cost of achieving this with natural grass is huge. For artificial grass, though, next to no maintenance is required, meaning these spaces can look great all year round.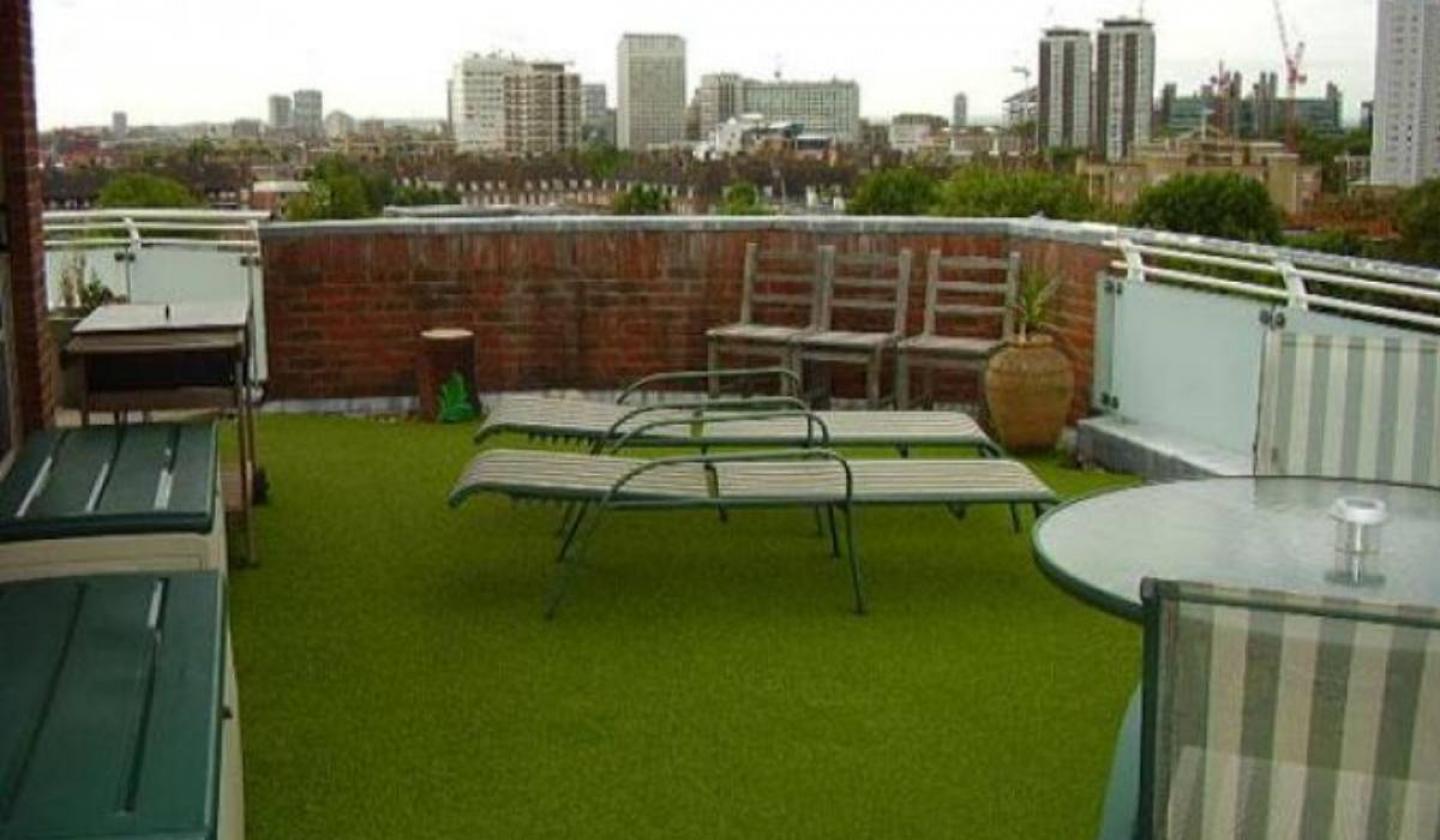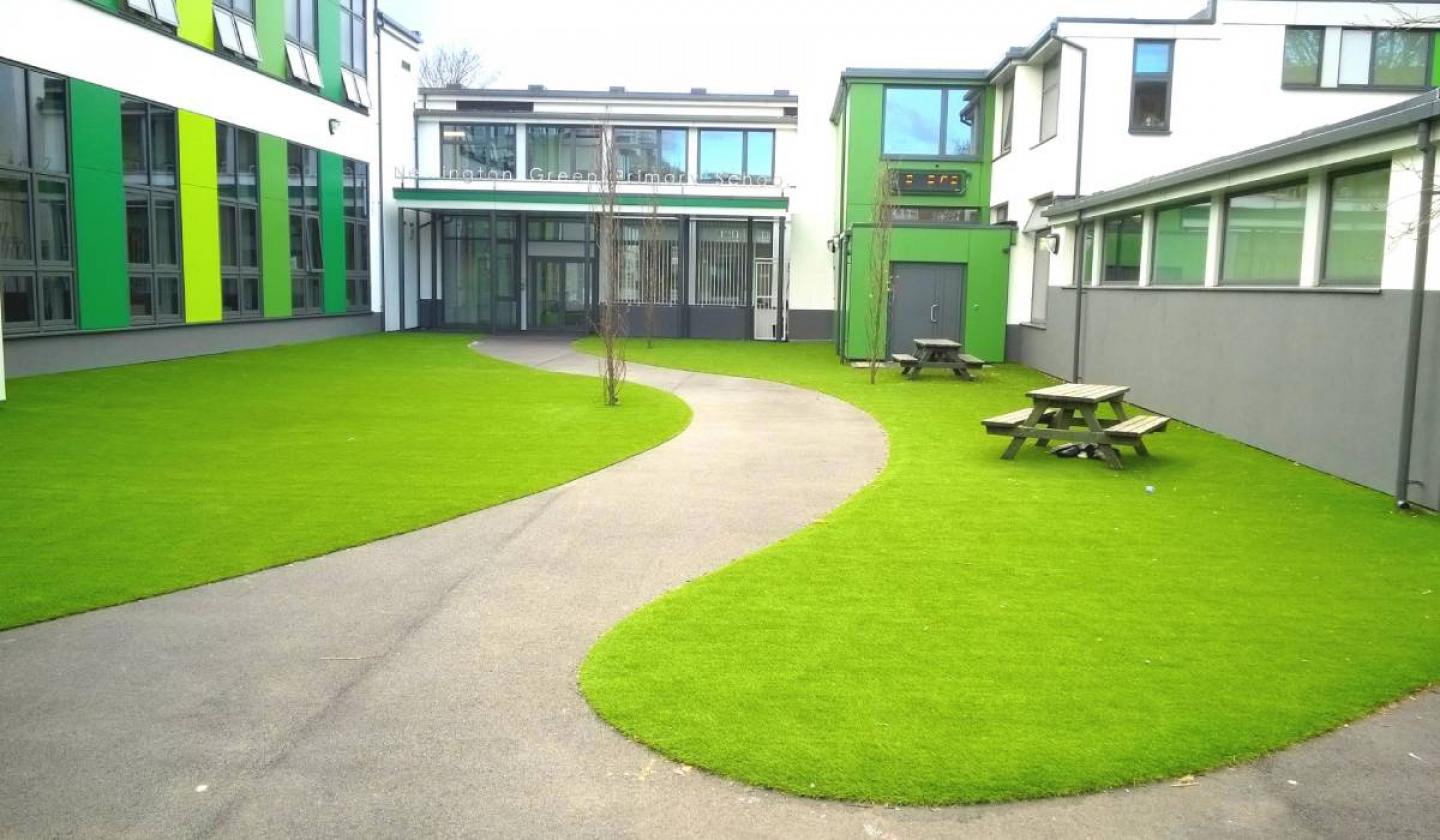 Roof Gardens and Terraces
In large cities with limited space, roof gardens and terraces are becoming largely popular. Naturally, real grass can be tricky to plant in these environments, which is why contractors are reaping the benefits of the natural appearance of synthetic turf.
Schools
Schools need to create simultaneously fun and safe outdoor environments for students to enjoy during break times. Artificial grass means they're protected against injury and mess, yet a natural-looking environment is still available to explore and play among.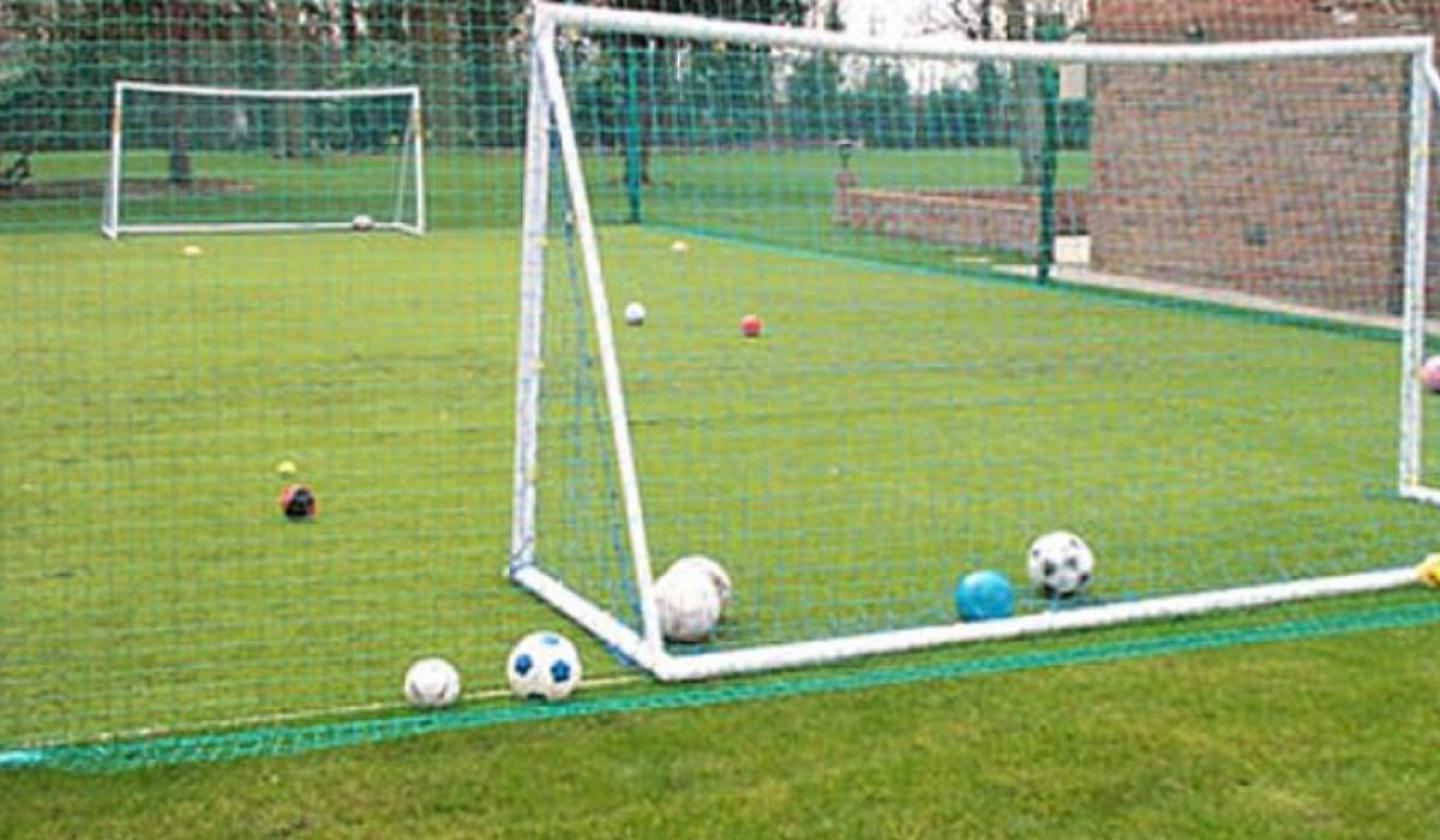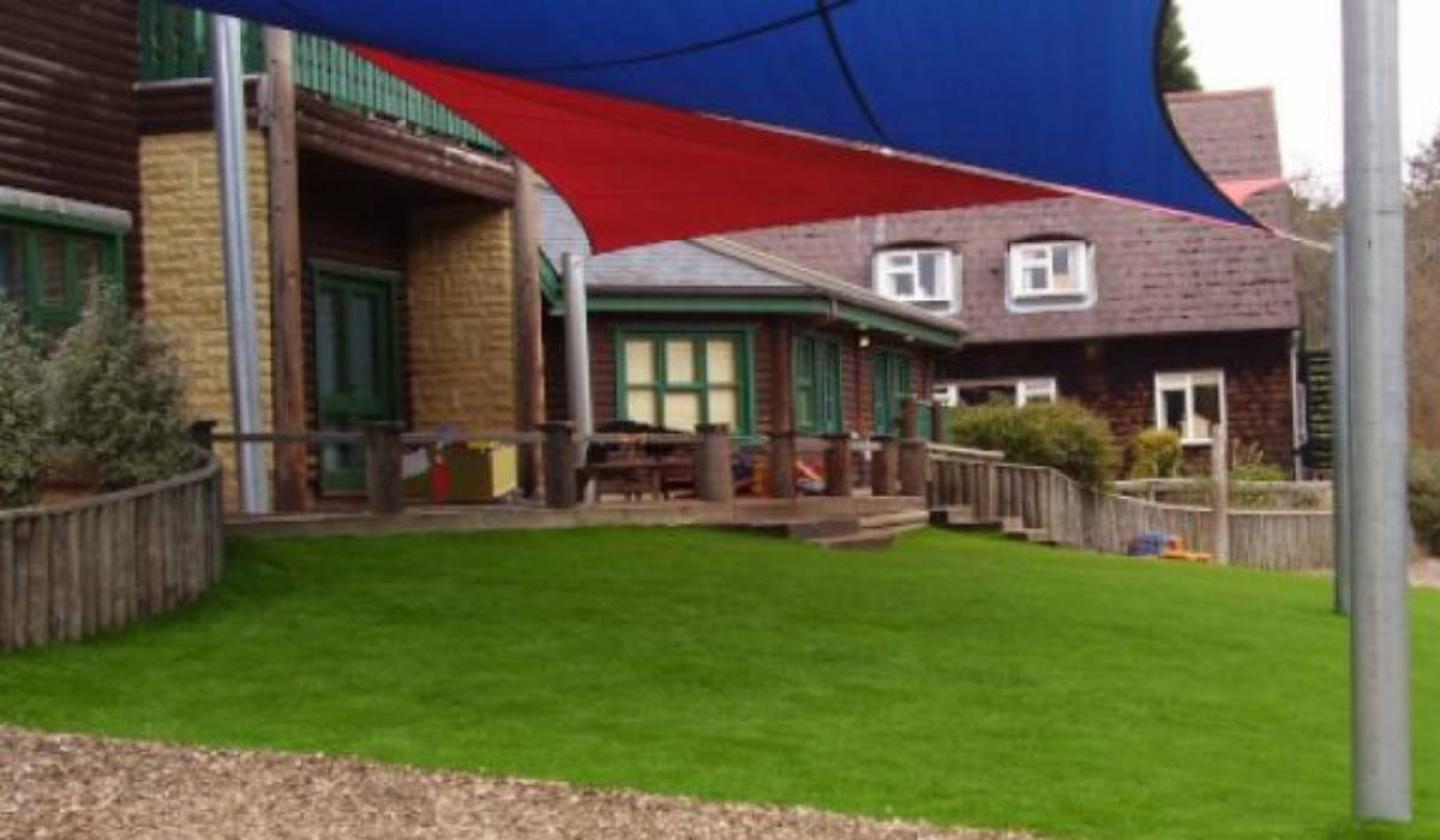 Sports Surfaces
When it comes to designing areas for sports purposes, safety is of paramount importance. This safety is assured with the help of artificial grass, creating a cushioned surface that's designed with the specific purpose in mind.
Trade accounts are go!
Incorporating artificial grass into commercial projects couldn't be easier with the help of Artificial Lawn Company. Our trade accounts entitle tradespeople, contracting, and building companies to up to 30% off all our products!
Partner with ALC for Commercial Projects
Here at Artificial Lawn Company, we pride ourselves on our level of service and the quality of our products. For further advice and guidance, please don't hesitate to get in touch.