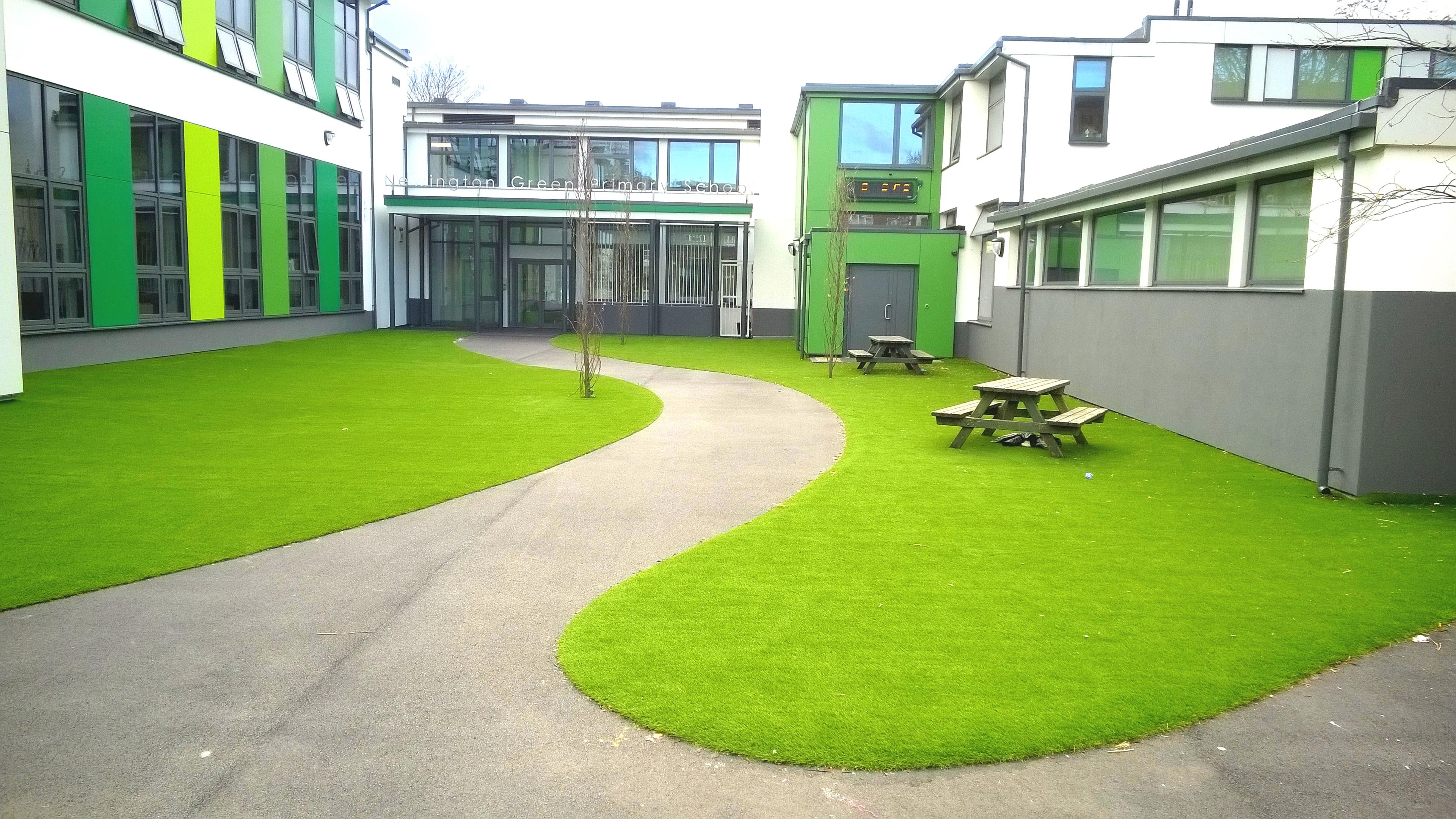 Artificial grass for children's play areas in schools and nurseries can bring a wide range of benefits, proving handy for children and adults alike. After all, when it comes to children, safety and security are paramount. For this reason, any designated play area, sports ground or school environment must meet a specific list of important criteria.
One of the most significant elements of safety is the ground surface underfoot. Improper or insecure surfaces have the potential to be a real hazard, whether it is through uneven ground, slippery surfaces or even a non-cushioned base. Therefore, the importance of creating a safe and secure space for children's play areas is even more vital. That's why artificial grass for playgrounds has become such a popular feature amongst schools and other community facilities.
A Suitable Alternative to Real Grass
Artificial grass provides a great alternative to traditional outdoor surfaces and is becoming increasingly popular across the country. Of course, this should come as no great surprise as the benefits of synthetic turf are clear to see, especially when compared to traditional ground coverings.
Surfaces like tarmac and woodchip, which are commonly used for children's play areas and sports grounds, can often be both unsafe and impractical for use. Similarly, natural grass quickly becomes muddy or slippery when wet, leading to an increased risk of accidents. As well as this, the wet and muddy surface of real grass can be transferred from outside to inside the classroom, requiring members of staff to clean up the seemingly endless muddy footprints.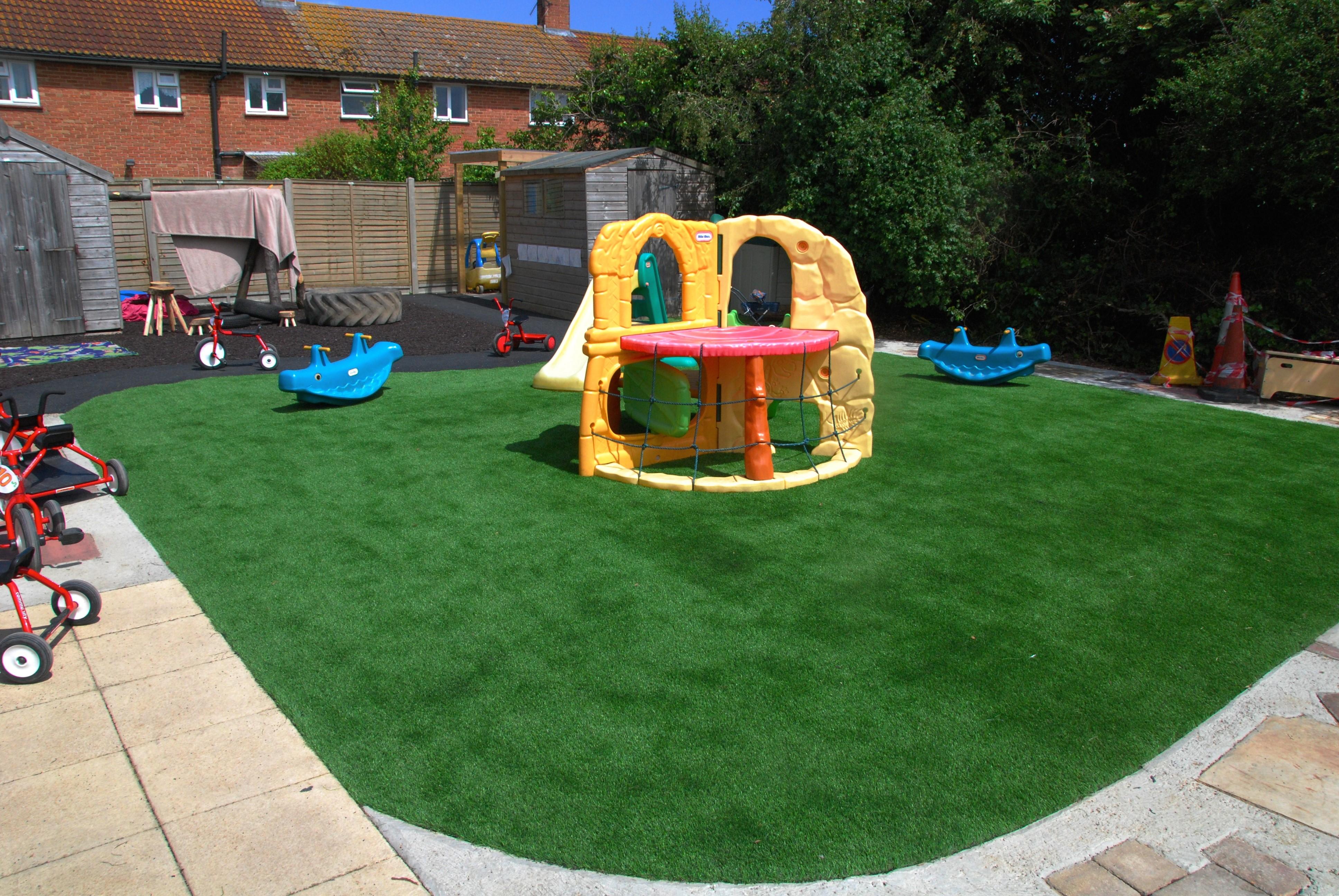 Conversely, switching to artificial grass for schools can provide a much safer alternative. Not only does synthetic grass make a practical solution for schools, nurseries and sports areas, but it also looks just as good, if not better, than the real thing. Wave goodbye to children slipping on wet grass or coming inside coated in mud from head to toe and instead, allow them to play outdoors on a clean, safe surface.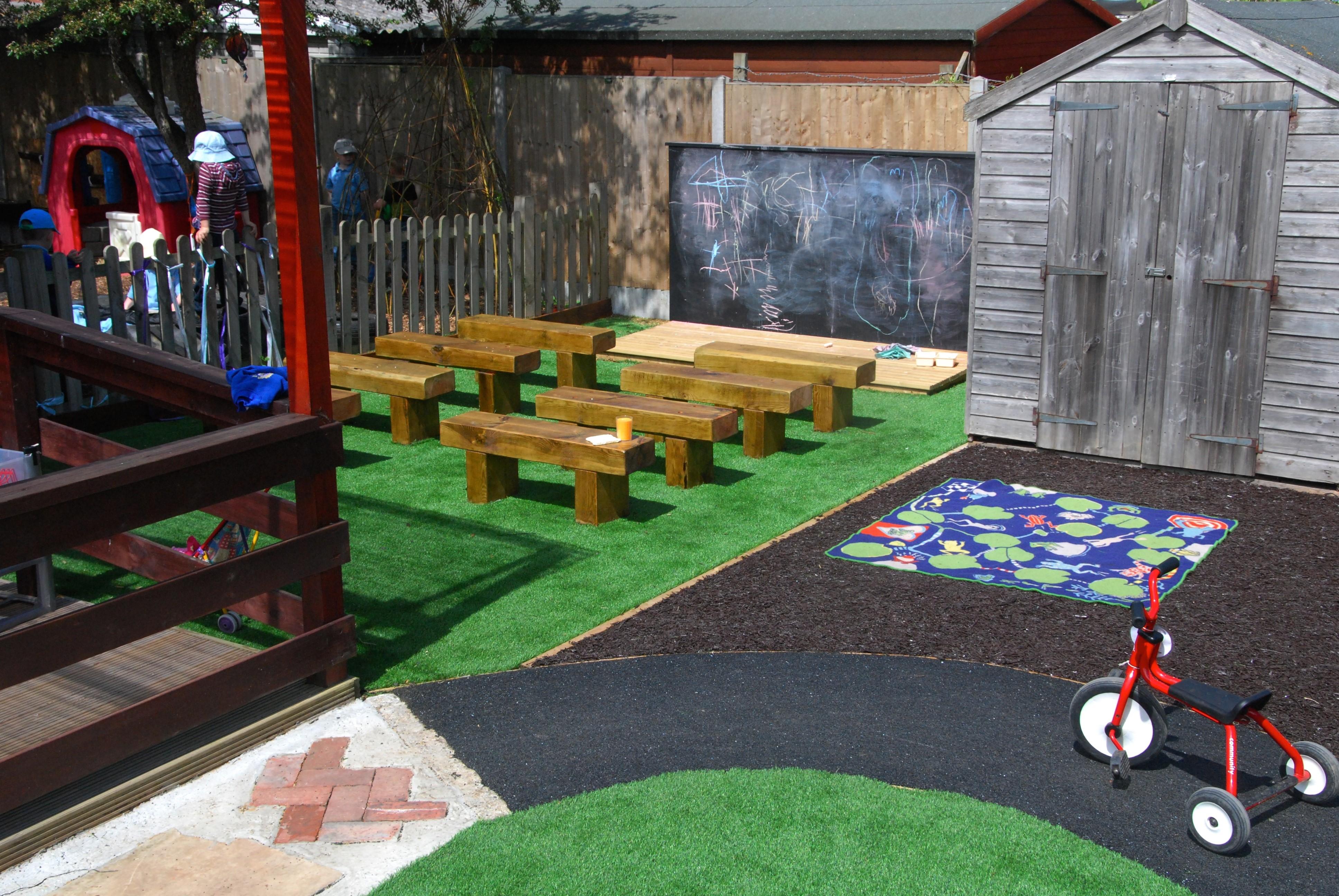 Durability and Performance
Synthetic turf can withstand prolonged, excessive use, thanks to its durability and longevity. Coupled with its low-maintenance nature, you are sure to find that artificial grass is a highly cost-effective solution.
Over recent years, artificial grass has become increasingly popular among schools and sports clubs alike. Whether it is a sports pitch or an attractive landscaping feature, it's clear that artificial grass is paving the way forward for outdoor spaces in the education sector.
During sports games and outdoor events, players will find themselves with a soft, cushioned landing in the event of a trip or fall, helping to reduce the risk of injury. Similarly, you needn't worry about high traffic having a negative impact on the surface – our artificial grass is highly durable, tough and flexible, ensuring that you get the maximum amount possible from your purchase.
The Science Behind Artificial Grass
Synthetic turf from Artificial Lawn Company has been specifically designed with safety in mind, reassuring you that fake grass for kids in schools is a sensible option. Accompanied by impact-absorbing Grassflex underlay, the surface has a 1.5-metre fully-certified critical fall height. In addition, we also offer wet-pour rubber surfaces, tailored to meet safety requirements.
In schools, safety should always be the top priority. Ensure that you are putting safety first by investing in high-quality, cost-effective artificial grass for schools, nurseries, playgrounds and sports areas.
Low Maintenance
At Artificial Lawn Company, we understand that schools and nurseries are constantly busy, with members of staff always on the go. The primary concern is the children, as it should be, which means that maintenance time should be kept at a minimum. By using artificial grass, you can wave goodbye to hours spent mowing the grass, or the additional cost of hiring contractors to keep sports pitches in tip-top condition.
To keep your synthetic surface pristine, all that is required is the removal of any debris like leaf litter, as well as a semi-regular brush with a stiff-bristled broom to keep the pile upright. You needn't worry about heavy rainfall causing drainage issues, either, as our artificial grass is porous, meaning that rainwater can drain directly into the soil below.
For more information on the benefits of investing in artificial grass for your school or nursery, simply get in touch with our team today for more information or to request a quote.