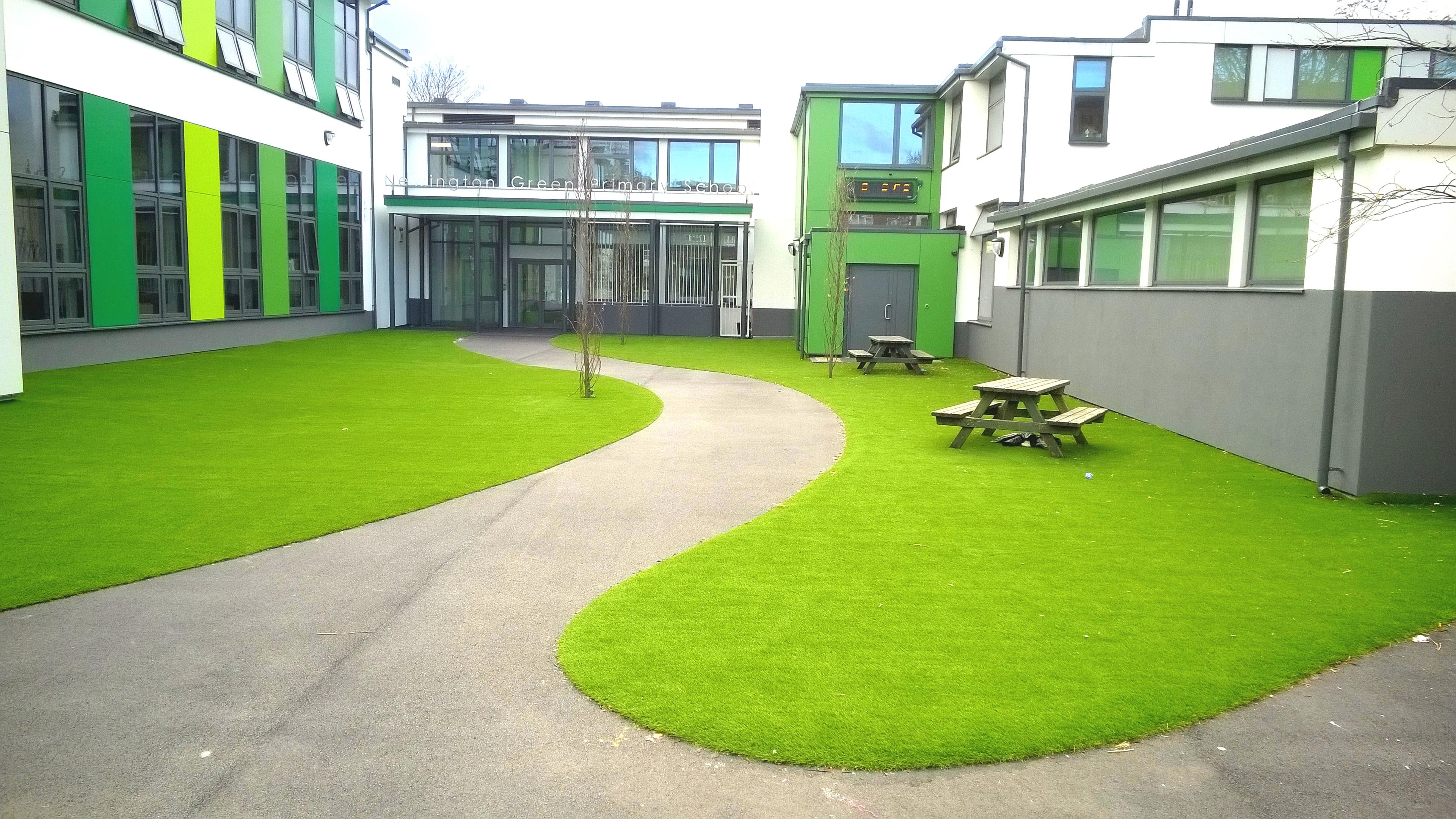 Any space intended for use as a play area for children needs to fit a specific list of criteria. Traditional outdoor surfaces like tarmac, woodchips and even real grass can prove to be impractical or unsafe in school and playground settings, which is why artificial grass is such a popular alternative.
Playground grass not only looks attractive, but is low maintenance and able to withstand prolonged and excessive use. On top of this, playground grass is also long lasting and cost-effective, as well as safe in the event of trips and falls.
Recent years have also seen a rise in the use of artificial grass for schools, either as part of the landscaping or as surfaces in sports. Sports fields need durable grass surfaces that provide a soft landing for players during games, but don't go bald or patchy with frequent and heavy traffic; especially as such wear and tear can increase the risk of accidents. This is why it is a good idea to invest in low upkeep, highly durable artificial grass for schools.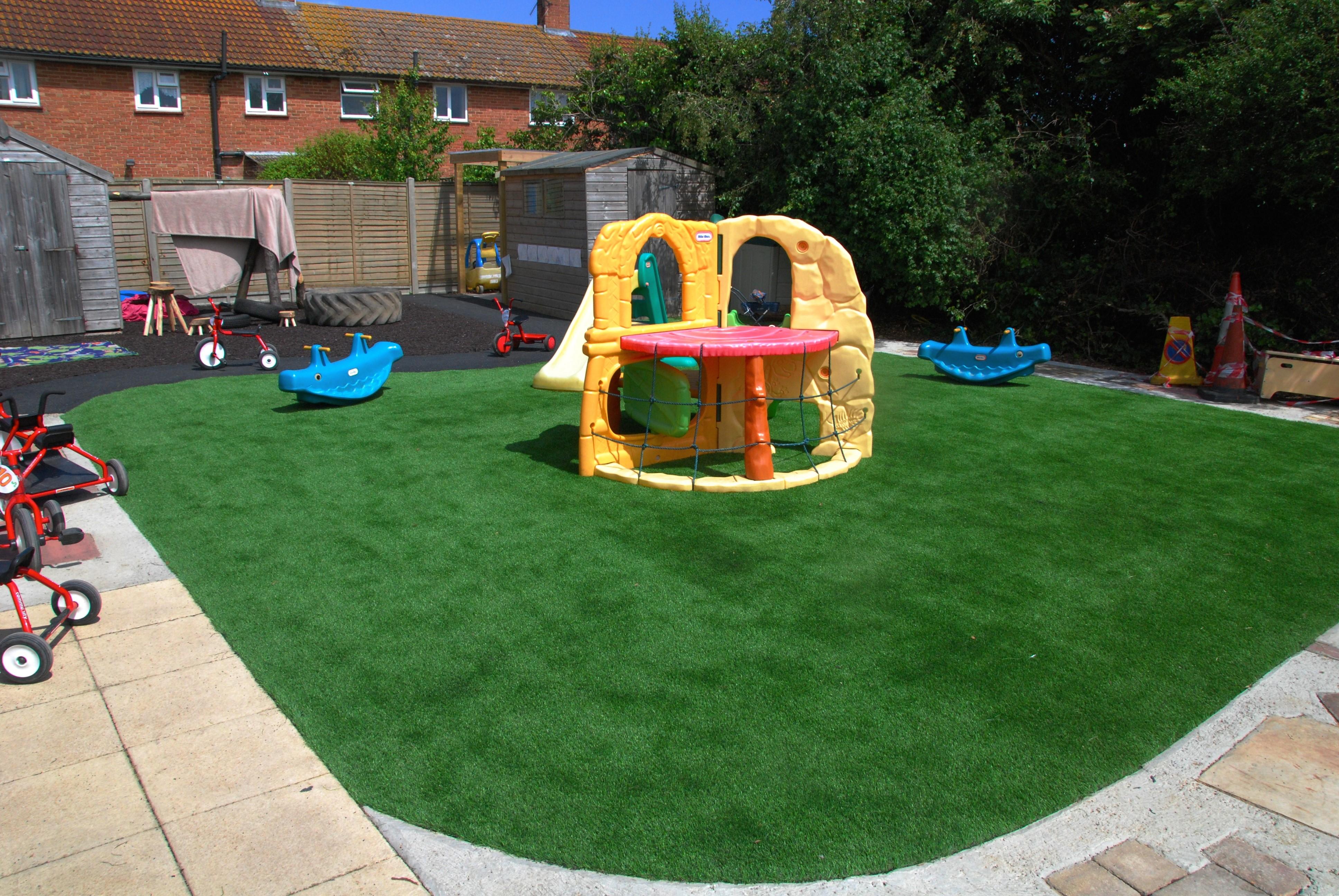 Whether used as a school sports field or a patch of playground grass, our artificial lawns offer a range of benefits. As well as being tough, flexible and long lasting, they are cost effective, aesthetically pleasing and incredibly practical. More importantly, they are safe.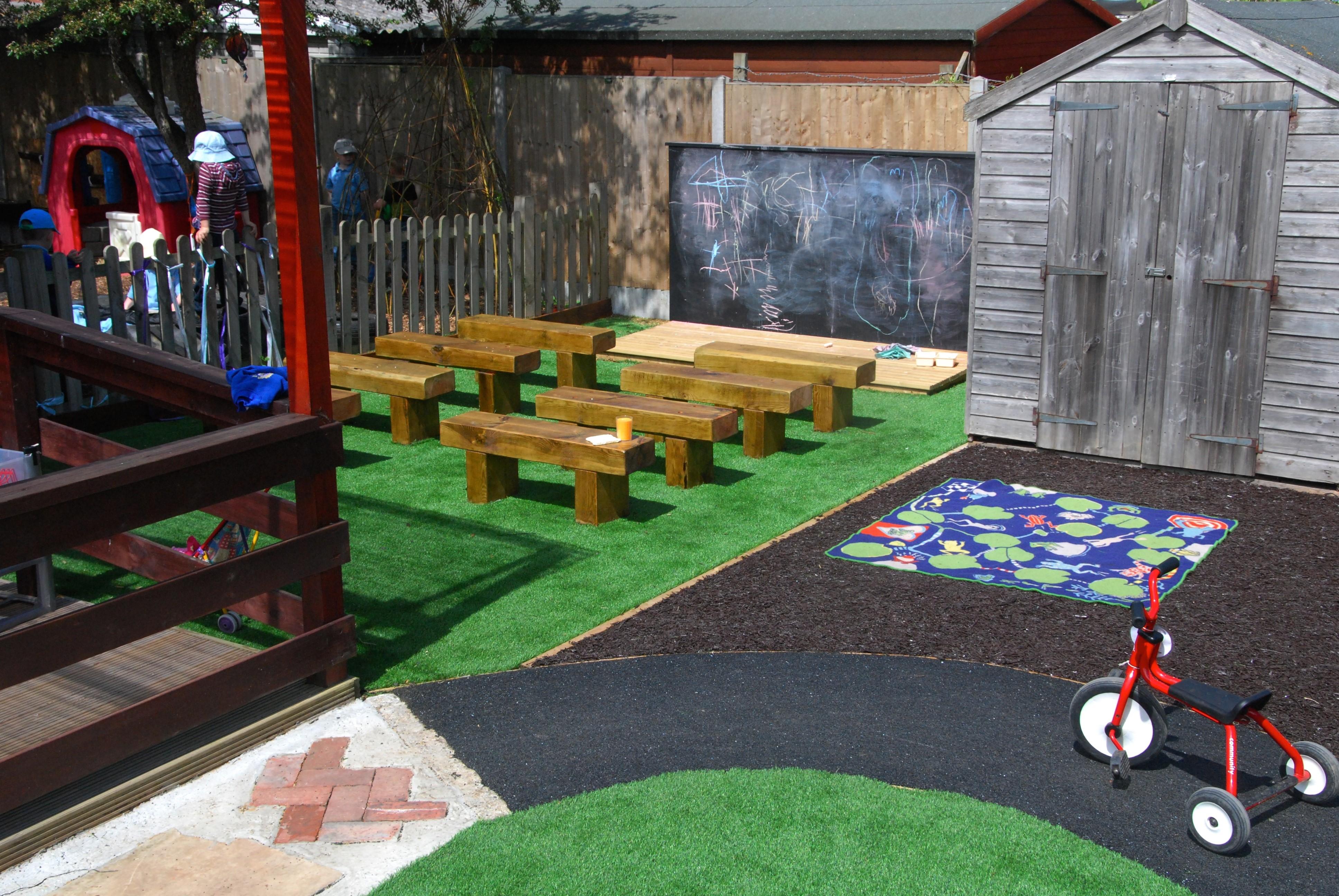 The high quality artificial grasses we offer are accompanied by impact-absorbing Grassflex underlay, which has a fully certified 1.5 metre critical fall height. To complement your artificial grass, we also offer wet-pour rubber surfaces in various colours, shapes and thicknesses; these are tailored to meet your specific safety requirements.
Our full service external works package means we can even give your outdoor space a total transformation; including fencing, play equipment, landscaping and safety requirements for the overall project.
So if you are looking for a safe and affordable alternative to real grass for your school or playground then get in touch with Artificial Lawn Company today.