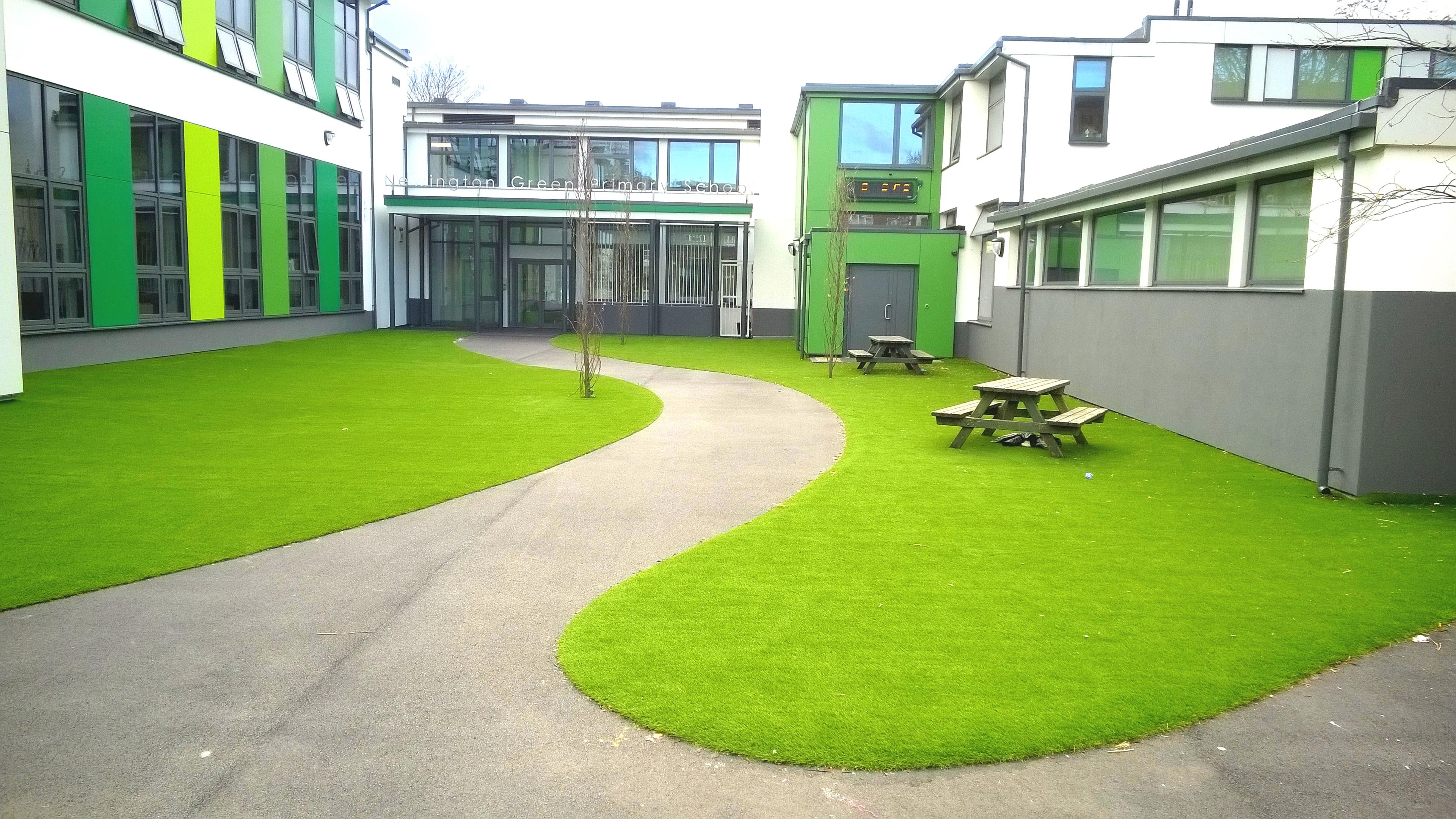 Synthetic lawn play areas in nurseries and schools can provide a huge array of advantages, proving handy for children and adults alike. After all, when it comes to children, security and safety are paramount. As a result, any school environment, sports ground, or designated play area must adhere to a detailed list of important criteria.
One of the most significant elements of safety is the ground surface underfoot. Improper or insecure surfaces have the potential to be a real hazard, whether it is through uneven ground, slippery surfaces, or even a non-cushioned base. Therefore, the importance of creating a safe and secure space for children's play areas is even more vital. That's why artificial grass for school playgrounds has become such a popular feature amongst schools and other community facilities.
An Innovative Playground Flooring Solution
Synthetic lawn presents the ideal alternative to natural grass solutions and is growing in popularity on a national scale. This doesn't come as a shock considering the endless advantages of artificial grass compared to those of its counterparts.
Usually, children's play areas and sports grounds are turfed with the likes of woodchip and tarmac, which can both present danger and impracticality. Real lawns are likely to become muddy and slippery whilst wet, and as a result, accidents are much more common. Similarly, natural grass inevitably leads to muddy footprints being traipsed into the classroom, which staff members are left to deal with.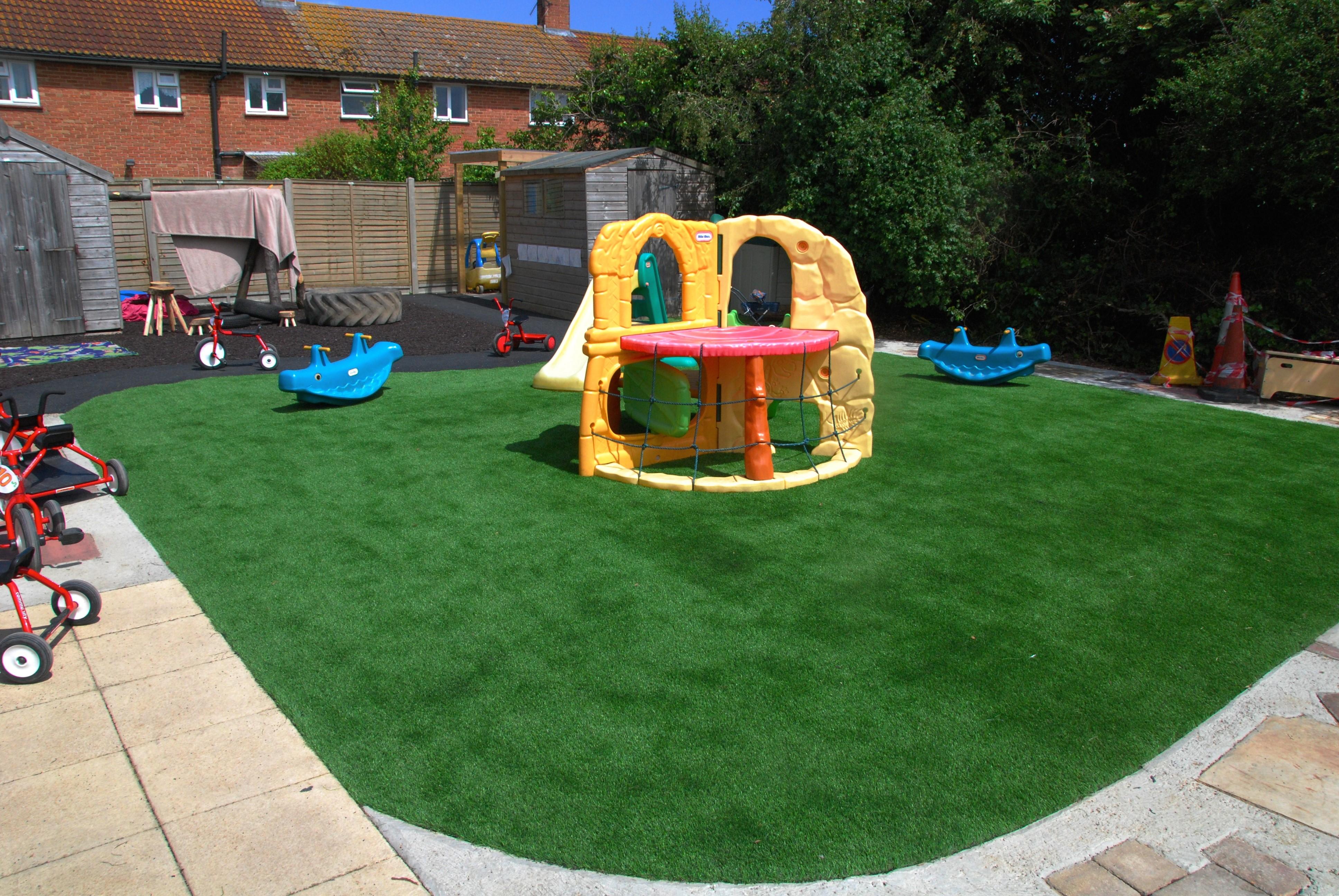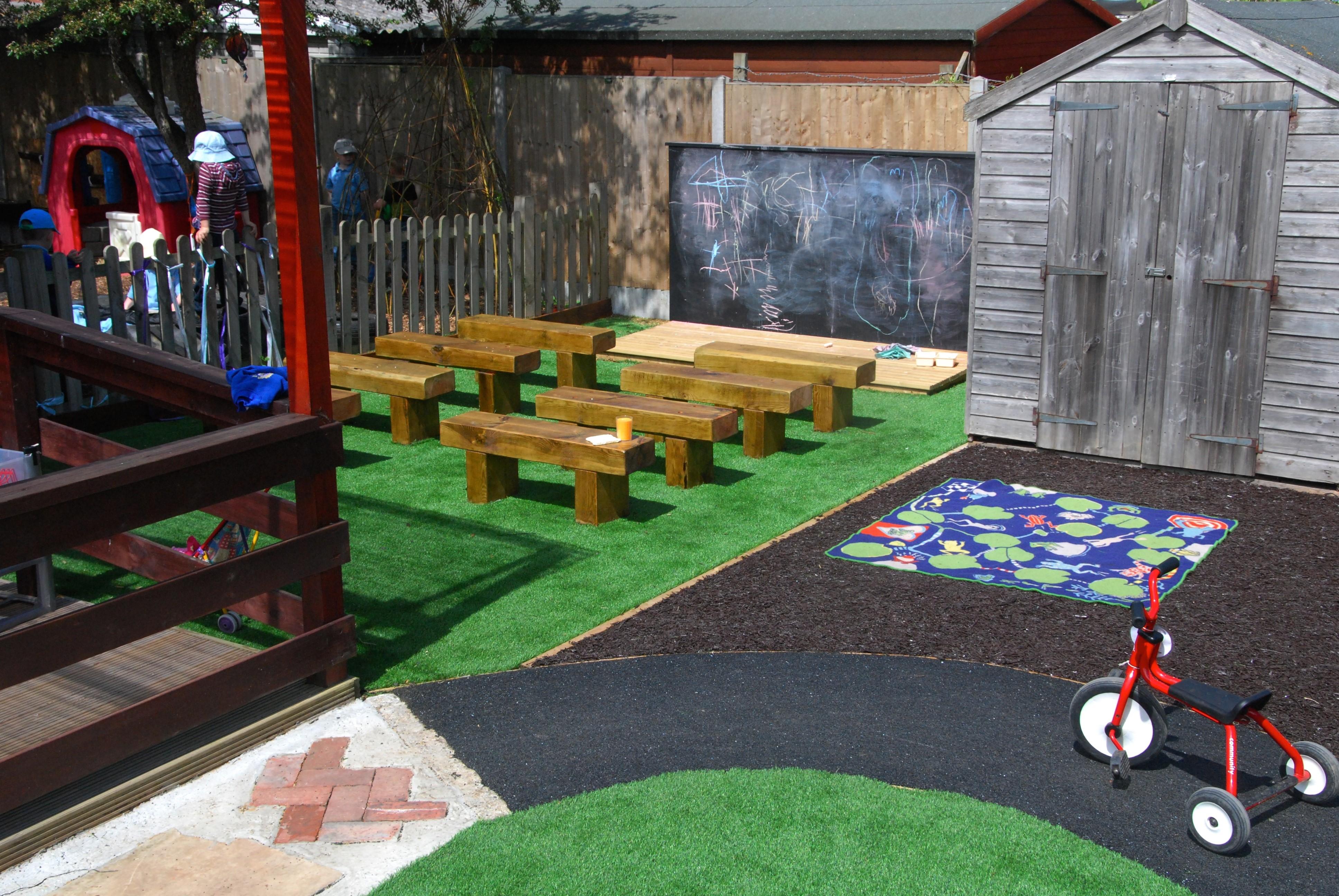 Durability and Performance
Synthetic turf can withstand prolonged, excessive use thanks to its durability and longevity. Coupled with their low-maintenance nature, synthetic grass play areas are highly cost-effective solutions for schools and nurseries that have tight budgets.
Over recent years, artificial grass has become increasingly popular among schools and sports clubs alike. Whether it's a sports pitch or an attractive landscaping feature, artificial grass is paving the way forward for outdoor spaces in the education sector.
Outdoor events and sports games can often result in injury, making the cushioned surface of a fake lawn ideal for such falls and trips as the threat of injury is greatly minimised. Additionally, excessive footprints won't result in the detriment of the lawn's surface since our artificial grass solutions are extremely flexible, tough, and durable. Therefore, you'll be able to thoroughly enjoy your new surface for years to come, no matter how many small feet use it! The cushioned feel and safety can also be further improved with one of our safety underlays.
The Science Behind Artificial Grass
Synthetic turf from Artificial Lawn Company has been specifically designed with safety in mind, reassuring you that fake grass for kids in schools is a sensible option. Accompanied by impact-absorbing Grassflex underlay, the surface has a 1.5-metre fully certified critical fall height. In addition, our parent company Baylis Landscapes can also offer wet-pour rubber surfaces tailored to meet safety requirements.
In schools, safety should always be the top priority. Ensure you are putting safety first by investing in high-quality, cost-effective artificial grass for schools, nurseries, playgrounds, and sports areas.
Low Maintenance
At Artificial Lawn Company, we understand that schools and nurseries are constantly busy, with members of staff always on the go. The primary concern is the children, as it should be, which means that maintenance time should be kept at a minimum. By using artificial grass, you can wave goodbye to hours spent mowing the grass or the additional cost of hiring contractors to keep sports pitches in tip-top condition.
To keep your synthetic surface pristine, all that is required is the removal of any debris like leaf litter, as well as a semi-regular brush with a stiff-bristled broom to keep the pile upright. You needn't worry about heavy rainfall causing drainage issues, either, as our artificial grass is porous and laid onto a free-draining base, meaning that rainwater can drain directly into the soil below.
Trade Accounts are Go!
If you're on the hunt for an alternative playground surface as a tradesperson, you'll be pleased to know that Artificial Lawn Company has launched the option for trade accounts! This entitles tradespeople to up to 30% off every purchase made, as well as other benefits.
Learn More About Artificial Grass in Schools and Nurseries
Here at Artificial Lawn Company, we have worked alongside many tradespeople for schools and nurseries to create artificial grass play areas. For further information regarding our artificial grass for playground applications, take a look at our school case studies.
Send us an Enquiry
Have a question, concern or a general comment? Fill out the form below and a representative will get back to you as soon as possible.