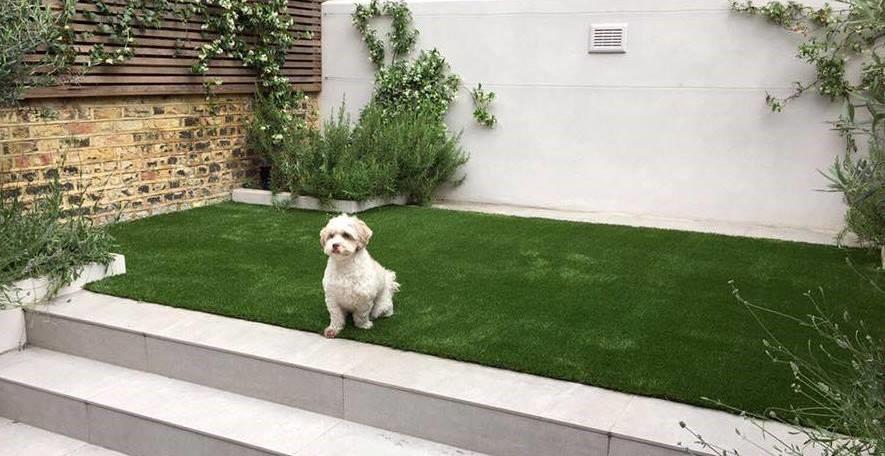 Dogs and garden lawns have not always been a match made in heaven. In fact, they have often been quite the opposite, with lawns up and down the country ruined by these faithful friends.
It isn't just the time spent clearing up, though; it's also the financial aspect of replacing plants and lawn that has been ripped up. That's why many tradespeople are offering dog-friendly artificial grass that cannot be dug up – no matter how hard they try! No more holes, no more muddy paws, and no more Saturday afternoons wasted clearing up the aftermath.
The Ideal Solution
Fake grass and dogs are perfectly suited. Using artificial grass for dogs and other pets is an effective solution to problems like muddy tracks through the house, dead patches of grass, and unsightly brown or yellow lawns. Our range of grasses for pets is designed to be tough, easy to clean and suited to any environment. This means that whatever the weather, furry friends can make the most of a lusciously green lawn all year round.
In addition, dogs can still answer the call of nature on artificial grass just as if it was the real thing. Our range contains some of the best grass for dog urine in the UK. No nasty smells or lingering odours, and no need to worry about the pee killing and discolouring certain areas of the lawn, either!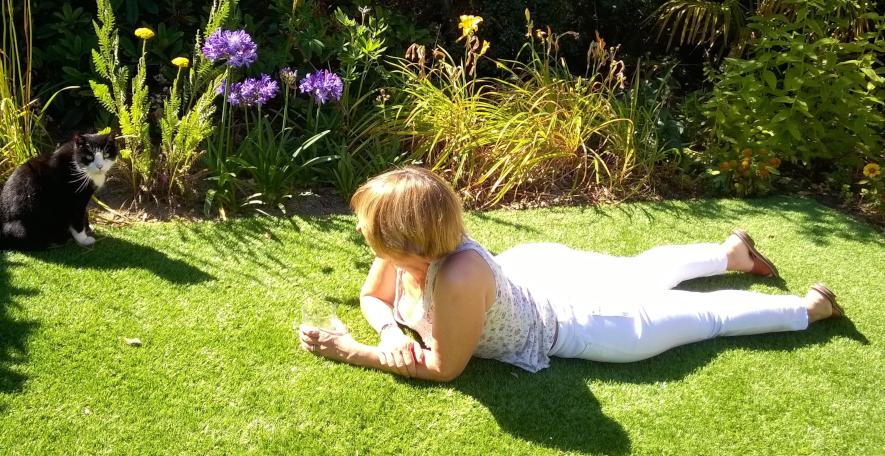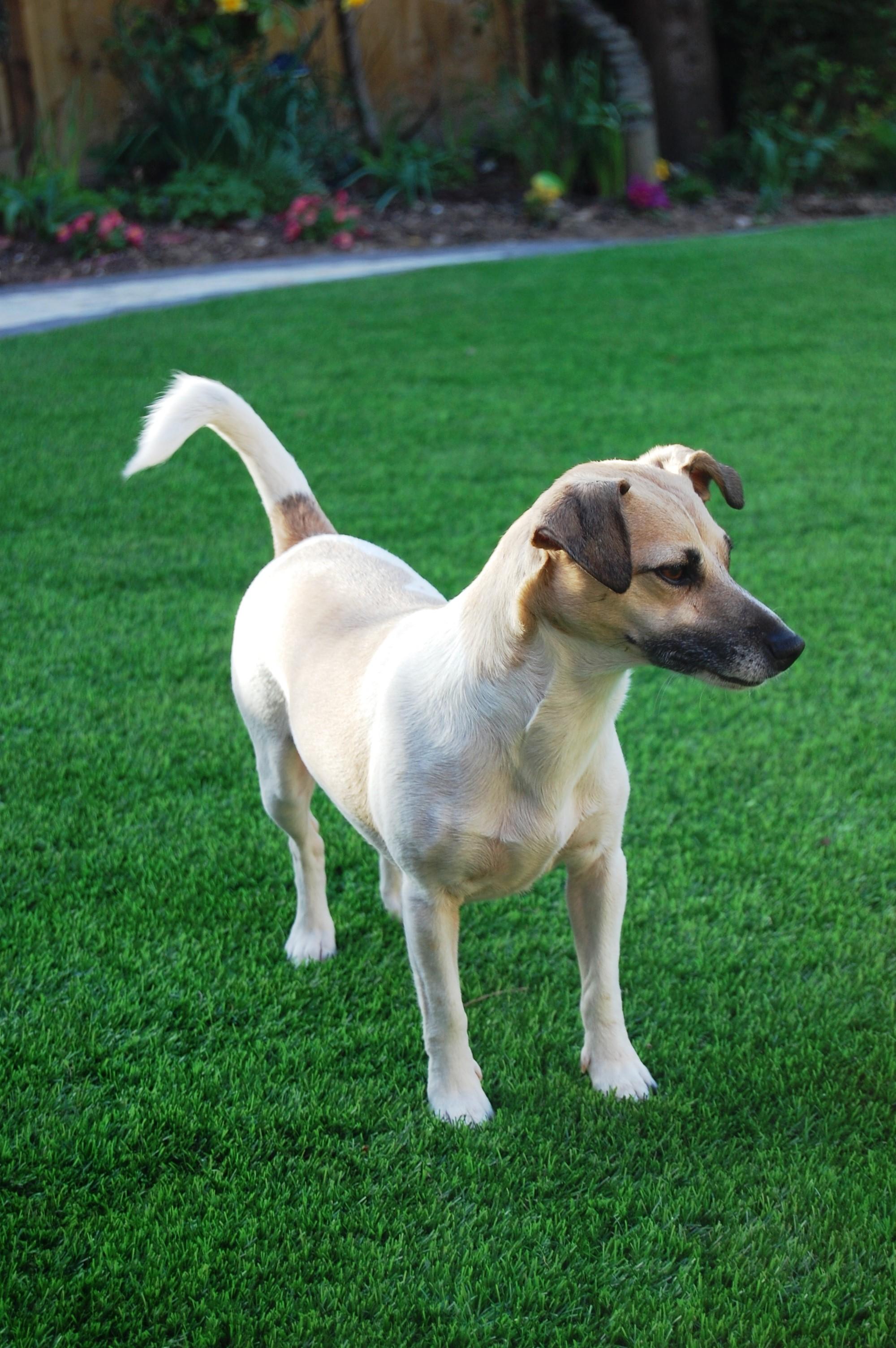 The Benefits
In addition to the aesthetic appeal, artificial grass for pets is also low-maintenance and cost-effective. It doesn't need constant nurturing or maintenance like real grass, and it is kind to sensitive paws, too. Easy to clean, without any staining, our artificial lawns for pets are ideal.
What's more, our synthetic lawns for pets are durable enough to deal with even the rowdiest of dogs, suiting every purpose - be it training for a show, heavy-duty doggy day-care, or simply having fun at playtime.
With a 10-year manufacturer's guarantee, we are confident that our surfaces are more than up to scratch with the heavy usage they will be subjected to. This means that you can purchase directly from Artificial Lawn Company today with confidence.
Will dogs ruin artificial grass?
The simple answer is no! Of course, a little extra care of synthetic grass is required when it comes to the call of nature, but a quick hosing down after clearing up will keep the turf in tip-top condition. Artificial grass is dog-friendly and will provide a wonderfully realistic surface for faithful companions.
In truth, maintaining artificial grass with a pet is still far easier than keeping a real grass lawn. Anyone who has gone to mow the lawn, only to realise there's a little present hidden in the overgrown blades of grass that needs taking care of first, understands the pain.
The Possibilities
Artificial turf for dogs is suitable for use in agility training or kennel runs. In fact, our Pedigree Lawn is perfect as a training surface because it can withstand high traffic and requires minimal upkeep. As well as lending itself to world-class performance, all of our surfaces are perfectly safe to be used by pets.
FACT: We lay our Pedigree lawn in the arenas at Crufts and Discover Dogs every year!
Trade Accounts
If you're in need of fake grass for dogs as a tradesperson, you'll be glad to know that Artificial Lawn Company has launched the option for trade accounts! Creating a trade account entitles you to up to 30% off pet-friendly artificial grass, in addition to many other synthetic turf solutions.
The Bottom Line
Tradespeople can get more information on our dog-proof artificial grass UK range by contacting our friendly team today. Alternatively, see one of our case studies in which we came up with a solution for a family with dogs and kids.