How to Lay Artificial Grass – Step-by-Step Guide
For those outside of our catchment area, we still have everything you need to transform your garden. Our handy guides gives you everything you need to know how to lay artificial grass. The transformation that can be accomplished with a one-day installation of fake grass can be found below. The step-by-step process is efficient and can be carried out by anyone possessing basic DIY skills.
Prior to installation, we recommend all new buyers sample the type of artificial grass that they are looking to install. To ensure that you are investing in the right material for you, you can request a sample from Artificial Lawn Company.
Follow the steps below to learn how to fit and install artificial grass efficiently.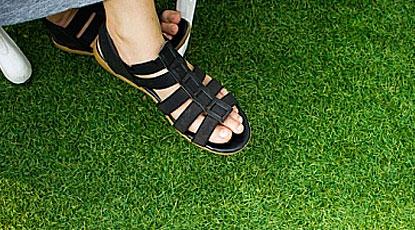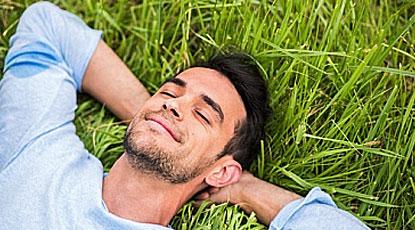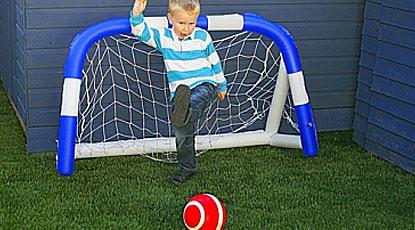 Give us a call 01474 364320 View Installation Video
Laying artificial grass correctly will ensure your garden looks fantastic in next to no time by following our handy nine-step guide below. If you are still unsure, or would rather have your new turf installed by a team of professionals and you are based within our catchment area of London and the South East, Artificial Lawn Company offers a full installation service.
| | |
| --- | --- |
| | Kiln Dried Sand Infill Required |
| Easy Lawn | 4kg/m2 |
| Pedigree | 4kg/m2 |
| Leisure Lawn | 6-8kg/m2 |
| Landscape Lawn | 6-8kg/m2 |
| Play Lawn | 6-8kg/m2 |
| Elite Lawn | 8-10kg/m2 |
| Luxury Lawn | 8-10kg/m2 |
| Prestige Lawn | 8-10kg/m2 |
To ensure your artificial turf installation is kept in adequate condition and looking pristine all year round, regular maintenance is required. The primary operation to carry out when taking care of your fake grass lawn is to brush it frequently to remove any soil, dirt or debris. You should also wash your new surface to remove any dust after installing artificial grass. Do not jet or pressure wash as this will remove any infill which is present.
Regular brushing with a stiff natural bristle broom will help to keep fibres straight and even, making for a long-lasting and healthy artificial lawn.
We recommend occasionally loosening the sand on the surface with a spring rake and topping up as required - do not use a powered scarifier as this may damage the grass fibre. Hot items like barbecues shouldn't be put directly on the surface, and you should avoid stubbing out cigarettes on the grass. Doing so will run the risk of damaging the fibres of the artificial grass, as well as making for a nasty smell of melting plastic.
Also, we recommend that you do not place anything heavy on the grass as this may damage the soil below. In the event of snowfall, you should leave it to melt and avoid using chemical de-icers on the surface. If your grass is in a particularly damp area, you can treat it with moss-killer annually. We recommend opting for a liquid-based solution containing dichlorophen.
Additional advice for dog owners - don't let your dog dig up the surface or pull at the edges. We advise removing any dog faeces as soon as possible by hosing down the area and gently brushing if required. During dry periods, we recommend hosing down the whole lawn in order to flush out residues. Lastly, unlike natural turf, a disinfectant can be applied to artificial grass, if necessary, to kill off any potentially harmful bacteria.