In this section of the site, we will be demonstrating how to lay artificial grass. Below is the transformation that can be achieved with a simple one-day installation of fake grass. The step by step process is efficient and can be carried out by anyone possessing basic DIY skills.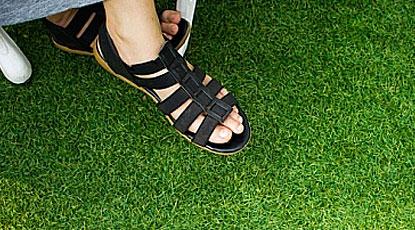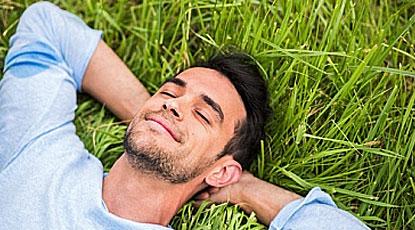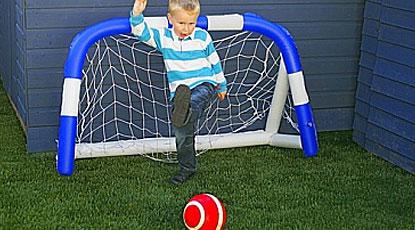 | | |
| --- | --- |
| | Kiln Dried Sand Infill Required |
| Easy Lawn | 4kg/m2 |
| Premier Curl | 4kg/m2 |
| True Lawn | 6-8kg/m2 |
| Tough Lawn | 6-8kg/m2 |
| Soft Lawn | 6-8kg/m2 |
| Luxury Lawn | 8-10kg/m2 |
| Prestige Lawn | 8-10kg/m2 |
To ensure your artificial grass is kept in adequate condition and looking pristine all year round, regular maintenance is required. The primary operation to carry out when taking care of your fake grass lawn is to brush it frequently to remove any soil, dirt or debris. You should also wash your grass to remove any dust. Do not jet or pressure wash as this will remove any present infill.
We recommend occasionally loosening the sand on the surface with a spring rake and to top up as required - do not use a powered scarifier as this may damage the grass fibre. Hot items such as barbeques should not be placed directly on the surface, and you should avoid stubbing out cigarettes on the grass.
Also, do not place heavy objects on the surface as this may cause rutting of the underlying soil. Snow should be left to melt, and chemical de-icers should not be used on the surface. In damp areas, it may be necessary to treat the surface with a moss-killer once a year. We recommend opting for a liquid-based solution that contains dichlorophen.
Additional Advice for Dog Owners: Do not let your dog dig up the surface or pull at the edges. It is advised to remove any dog faeces as soon as possible by hosing down the area and gently brushing if required. During dry periods, we recommend hosing the whole lawn in order to flush out residues. Lastly, unlike natural turf, disinfectant can be applied to artificial grass, if necessary.