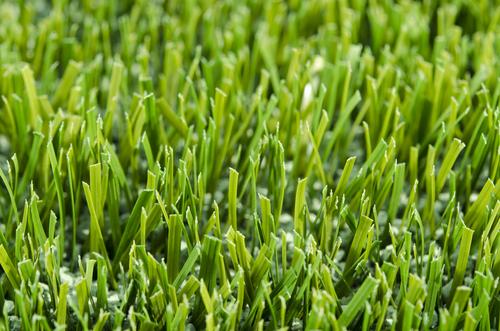 If you are considering a low maintenance upgrade for your outdoor space, then looking at the cost of artificial grass will definitely be at the top of your list of things to do before you make a firm decision. While the addition of a fake lawn isn't the only thing you can do to upgrade and enhance your garden, it certainly is a quick and easy way to transform the entire aesthetic appeal of your outdoor space.
But How Much is Artificial Grass?
Luckily, there are many types of fake grass available with a range of costs to match. Regardless of which fake grass you choose, it is important to make informed decisions before committing to the change. With that in mind, we've compiled a list of everything you need in one handy place. Keep reading to discover artificial grass costs, the pros and cons of a fake lawn, the installation process and associated costs to bear in mind versus a DIY installation approach for your new garden.
Here at Artificial Lawn Company, we stock a broad and varied range of high-quality grasses – which come with highly competitive prices to match.
Starting from as little as £15.95 (inc VAT), you might just be surprised at how affordable it is to make the change.
Weighing Up Your Options
Before making the move over to artificial grass, it is important to weigh up all of your options. Knowing all of the pros and cons of fake lawn, the advantages it can bring for you and your family, as well as any impact it might have on your existing garden can really help in your decision-making process.
The Advantages of Artificial Grass
There are many benefits that come with having a fake lawn:
Easy to maintain – no lawnmower required; no grass seed or pesticides needed to keep your lawn in tip-top shape
Easy to install and secure – in just a few hours your garden can go through a transformation that Ground Force would be proud of
Efficient - saves water and money spent on associated bills thanks to the reduction in water required to keep real grass healthy and strong
Looks good all year round – no matter what the weather or how little sunshine your garden gets
Durability - no worn away patches from wear and tear, kids playing or pets enjoying the garden
Safe for the whole family – including pets
Clean - no muddy footprints to clean up from kids and pets
Hassle-free - enjoy the summer months with no hard work required to ensure your lawn is ready – just sit back and relax!
The Disadvantages of Artificial Grass
While there are many benefits, there are also a few drawbacks that do need to be considered:
There is an upfront cost – you need to assess whether the initial cost will outweigh the time and money saved over time
Some artificial lawns can look fake – this is largely dependent on the type of grass chosen and how well it is installed
The impact it will have on your garden eco-system – with plenty of flowers and foliage kept in your garden – maybe even a compost heap – the eco-system in your garden will still thrive
The Cost of Artificial Grass
We stock a full and varied range here at Artificial Lawn Company, and all of our high-quality artificial lawn costs are highly competitive. The grass you choose is entirely dependent on how you want your garden to look and the budget you have available.
Top of the Range Grasses
Luxury Lawn – the Luxury Lawn is a top of the range, 40mm mixed pile that is one of the most realistic lawns on the market. This grass has a highly sumptuous feel with four different colours for a very true to life aesthetic.
Cost: £25.95 (inc VAT) per square metre
Prestige Lawn – this lawn has a rich green colour mixed 40mm pile, looking opulent and manicured making it perfect for those who love a well presented and realistic-looking garden.
Cost: £25.95 (inc VAT) per square metre
Elite Lawn – the Elite Lawn has a mixed 40mm pile that looks very natural in appearance. Made using three different types of fibre and six shades of green, this lawn is incredibly natural to look at.
Cost: £25.95 (inc VAT) per square metre
Mid-Range Grasses
Play Lawn – This lawn is perfect for play and ideal for families. The 35mm pile mixes three shades of green with both straight and curled blades for a durable and resilient finish.
Cost: £23.95 (inc VAT) per square metre
Landscape Lawn – the Landscape Lawn is an aesthetically pleasing grass. The 30mm two-tone pile has a natural and real feel to it, making it the perfect option for those who like a relaxed and natural-looking garden.
Cost: £22.95 (inc VAT) per square metre
Low-Cost Artificial Grasses
Leisure Lawn – The leisure lawn looks fresh and new in appearance, with a soft feel to the touch. The straight and curled 35mm pile has three colours for a realistic aesthetic.
Cost: £19.95 (inc VAT) per square metre
Easy Lawn – the lowest costing lawn in our range, the 25mm shorter pile features a three-tone colour mix for a quality yet affordable option.
Cost: £15.95 (inc VAT) per square metre
The Installation Process
All of our artificial grass costs are per square metre so that you can safely order the amount you need without excess wastage. All costs are for the lawns as all of our grass ranges are suitable for an easy DIY installation using our handy Installation Project Guide.
Before you start:
Before ordering your lawn of choice, use our blank grid to measure and plot the amount of space you wish to cover
Based on your measurements, you can choose whether to order your artificial grass in 2 or 4-metre width. Choosing the right width to be efficient for your needs will ensure a consistent and high-quality finish
Based on the length ordered, you can determine the amount of jointing tape and adhesive required to complete your installation
If you are ordering an underlayer or membrane, use your lawn measurements for this to reduce wastage
How to Install Your Artificial Grass
Although our professional team of installers are on hand for customers living in London and the South East, it simply could not be easier to install your new lawn yourself.
Prepare your garden – strip all grass, weeds and vegetation before you begin. Level all soil out and remove stones
Lay a thin layer of sharp sand, screed and consolidate
If you are using a Geotextile layer, now is the time to lay it. This will help prevent weed growth through your artificial lawn
Roll out your new lawn, rolling from atop the carpet and not the base ground. If you need to join sections together, ensure the pile is running in the same direction. Top with a small amount of kiln dried sand to help weigh the grass down
Trim your artificial grass to shape using a Stanley knife
If you need to make joins: cut off any manufacturing edge and butt two edges together. Fold the edges back and position jointing tape directly beneath the centre of the join. Apply adhesive in a zig zag (you should be looking to use one cartridge per 3 metres) and press the carpet into the adhesive. Weight until the glue has cured. Take your time for a neat and tidy finish.
Add the rest of the kiln dried sand to your lawn, building up layers to help secure the lawn in place. Brush into the pile – vigorously to ensure the tufts of grass stand upright. This will help the lawn look more natural and realistic. You can use galvanised nails to fix the edges of the lawn carpet if required.
These easy to follow instructions will ensure that your lawn is laid in next to no time. Should you require any assistance, please do not hesitate to give us a call on 01474 364320.
Alternatively, if you live within our London and South East catchment area, our team of fitters can come out and install your new lawn for you. Please contact our team to request a quote for installation services costing. All quotes are tailored based on the dimensions of your garden.
Other Artificial Lawn Costs and Considerations
When looking at how much artificial grass costs, it is important to consider the extras you will need to ensure your lawn is installed correctly.
Jointing tape – each roll covers 3 linear metres, so please consider how many joins you will be needing to make before ordering.
Cost - £0.90 (inc VAT)
Jointing adhesive - each tube covers 3 linear metres of artificial grass, so please consider this when ordering your new lawn.
Cost - £6.00 (inc VAT)
Geotextile Weed Membrane – this is an excellent underlayer addition to help control weed growth. Available in 4m width, please order length accordingly if required.
Cost - £0.90 (inc VAT) per square metre
You will also need to order kiln dried sand for infilling your new lawn. More information on how much sand you will need for installation can be found here.
How Much is Artificial Grass?
All things considered, the cost of artificial grass is often much more affordable than people might realise! With so many options available to suit all budgets, and a top-quality installation service for those in the catchment area if they would prefer some assistance with fixing their new lawn, you really are spoilt for choice.
Please give our team a call on 01474 364320 with any questions you might have and we will do everything we can to help.