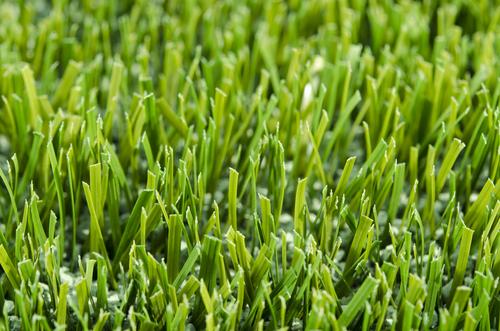 'How much does artificial grass cost?'
That is guaranteed to be one of the first questions crossing the mind of anyone who is thinking of installing artificial grass.
The initial up-front investment and artificial grass cost are where your money will go. However, fake turf is a long-term investment and one which is sure to pay off in the future.
Artificial grass is a hassle-free alternative to real grass. With no more mowing, watering or regular maintenance tasks, it will save you both valuable time and money. Due to its unrivalled benefits and cost-effectiveness, artificial grass has become a popular fixture, not just in private gardens, but also on patios and balconies, and even being used for sports. Therefore, its versatility makes it a good fit for any location, both indoors and outdoors.
However, some people feel that changing their real grass to artificial grass is expensive. To put your mind at rest and show you where your money is going, here is a breakdown of the price of giving your garden an artificial grass makeover.
Initial Ground Preparation
When deciding to opt for artificial grass, people often forget to consider the various overhead costs that come with it. This gives them the misleading impression that the actual artificial grass is overly expensive.
Initial ground preparation will involve removing and disposing of the old turf before levelling the ground to make a smooth, flat surface. Ground preparation costs will vary depending on the size, requirement and the purpose of installing the artificial grass, but if you are looking to save money, this can easily be a DIY task.
Installation and Delivery
The cost of delivery and installing your new artificial grass should also be taken into consideration. You can carry out an installation yourself, but if you don't feel confident, it may be better to let a professional install your turf as poorly-installed grass will look untidy and be more susceptible to wear and tear.
The Cost Pays Off
Although you may find the initial cost of artificial grass high, it will soon pay off. It is important to understand that this cost is not recurring, hence you should see it as an investment rather than an expenditure. Well installed, top-quality artificial grass should last you more than two decades.
Here at the Artificial Lawn Company, we recognise that customers often want a guarantee before making an investment. To help you decide which grass to choose and put your mind at rest, we offer small artificial grass samples that can help make the decision-making process an easy one. After all, customer satisfaction is our priority.
For enquiries and installation quotes, please don't hesitate to give us a call today on 01474 364320.