Artificial Grass Produced By Industry Leaders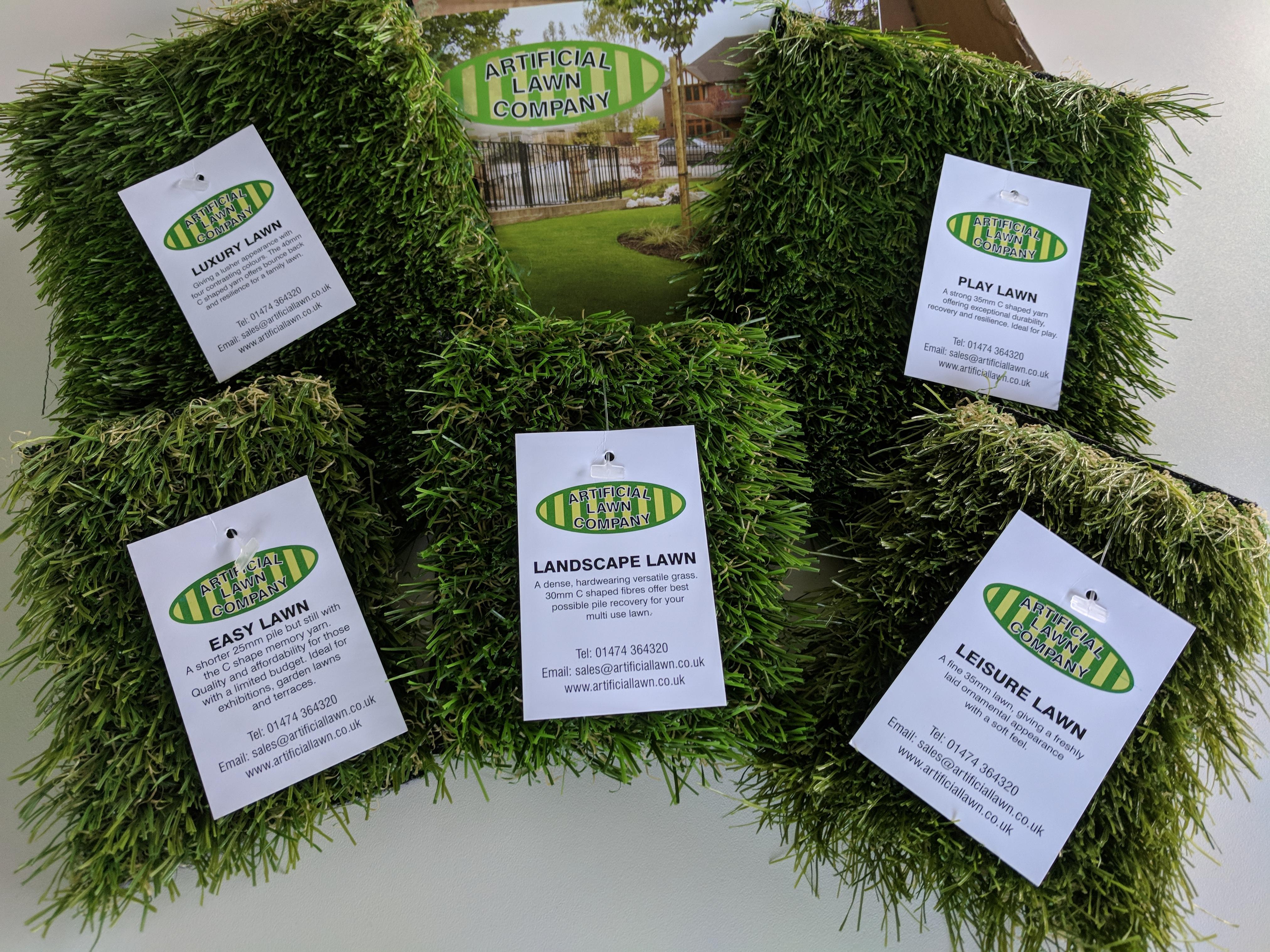 Here at the Artificial Lawn Company, we are committed to supplying only the very best artificial grass products available. We stock an extensive range of different synthetic grasses, perfect for use in a range of settings from domestic gardens to commercial businesses.
However, with such a wide variety of different products available, how do you decide which one is right for your needs? We understand this dilemma, which is why we offer artificial grass samples to help alleviate the problem.
We always put our customers first, which is why our artificial grass samples are completely free of charge. Our sample packs feature the full Artificial Lawn Company range of expertly manufactured grass products, made using only the highest quality materials.
As pioneers of the artificial grass industry, we have been developing and installing artificial lawns for over fifteen years, crafting exceptional grasses that balance durability with a natural appearance. Our experts strive to offer the ultimate service, from advising you on the best product for your project through to supplying fast, accurate quotes and completing a comprehensive installation with minimal impact on your lifestyle.
Request an Artificial Grass Sample Below
Hear From Our Customers
Thank you for all of your advice, it was essential. Our garden is now complete with a lovely immaculate lawn. I absolutely love, love, love it.
Start your journey towards the perfect artificial lawn today by completing the form below. We will dispatch your sample pack as soon as possible and estimate a delivery time of 3-5 working days. If you have any questions, please don't hesitate to get in touch.