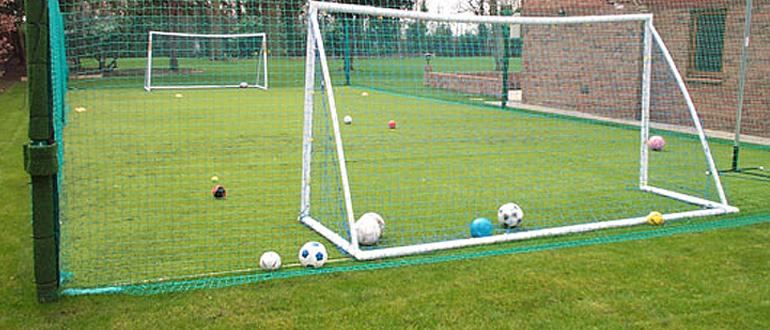 When it comes to playing sports, safety is key. Traditionally, sports grounds, fields and pitches across the country have been surfaced with materials like tarmac and real grass.
Although these may appear to be fine at first glance, they can actually be hazardous, potentially leading to trips, falls and injury. Hard, non-cushioned surfaces are the usual culprit, though, with natural grass, the field can also become muddy or slippery when wet, leading to an increased risk of injury.
For these reasons, many sports clubs and organisations are opting for artificial sports turf instead of the more traditional alternatives. When compared to real grass or tarmac, artificial sports pitches have a wide range of benefits to offer.
The Benefits of an Artificial Grass Sports Surface
Our range of artificial grass for sports has been specifically designed with the game and the players in mind, resulting in a comprehensive, safety-conscious solution. Equipped with a cushioned under-layer, our sports surfaces provide the ideal way to play sports without needing to worry about any safety concerns.
In addition, artificial grass is great for those requiring a long-lasting, cost-effective sports solution. Highly durable, flexible and adaptable to any given situation, it isn't hard to see why increasing numbers of sports clubs and organisations are making the decision to invest in artificial sports surfaces.
Another benefit is the fact that synthetic grass is a low-maintenance option. No longer will you need to spend precious time and money mowing or watering grass, weeding, or treating the surface of your pitch. Instead, artificial grass requires significantly less work.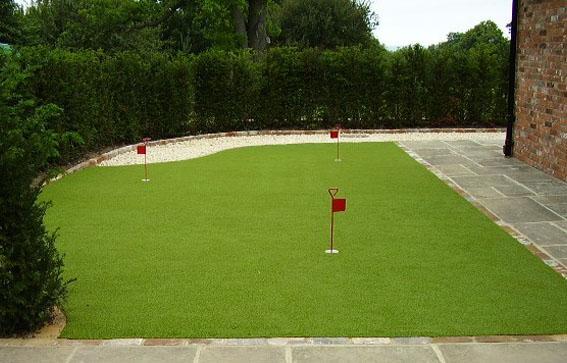 Make an ALC Trade Account Today
If you're a tradesperson looking for sports artificial grass, ALC's trade-specific accounts may be exactly what you're after. In fact, a trade account will grant you up to 30% off all products, whether you're looking for an artificial grass putting green or an artificial grass football pitch.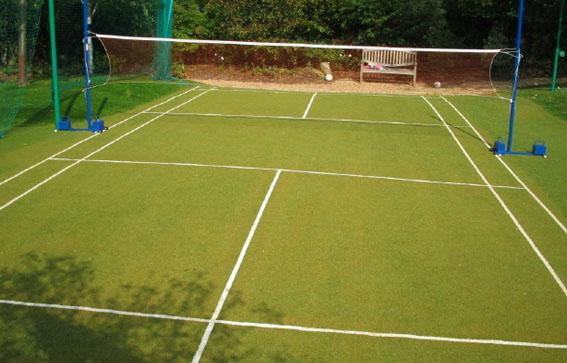 Shop with Artificial Lawn Company
Whether you are a hotel in need of a putting green of artificial grass or a sports centre owner in need of a pitch, there are plenty of scopes to transform your outdoor space into the perfect sports environment.
Here at Artificial Lawn Company, we supply an extensive range of artificial sports surfaces perfectly suited to a wide variety of different sports and activities. If you aren't sure which surface will make the best fit for your sporting requirements, please don't hesitate to get in touch with a member of our team today for more information or request a sample below.
Send us an Enquiry
Have a question, concern or a general comment? Fill out the form below and a representative will get back to you as soon as possible.