As more and more British homeowners are investing their time and money in roof top garden and terrace development, the rise in demand for synthetic turf to finish off these projects has soared.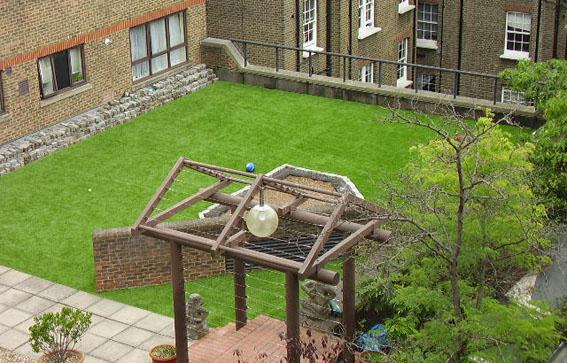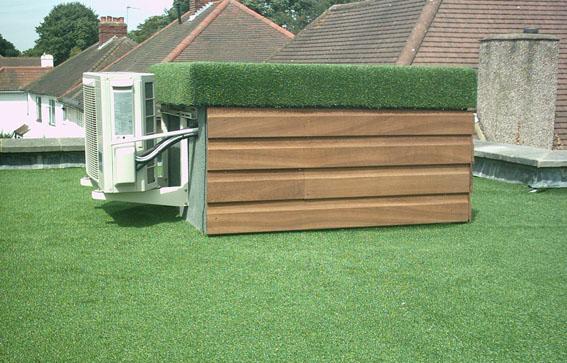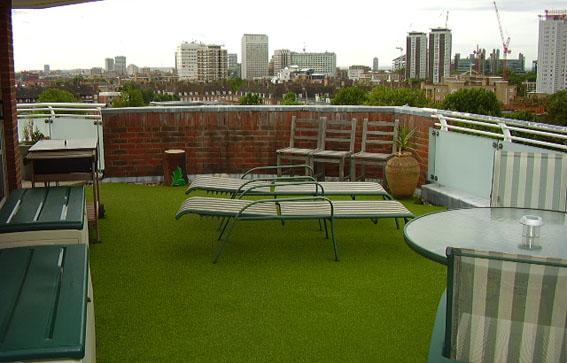 Artificial grass is ideal for roof gardens and terraces due to its light weight nature and capability to drain heavy rainfall in little to no time.
As the weight of the grass layer is often a primary concern on roofs we here at the Artificial Lawn Company generally recommend our non-filled grasses. Some of our advised grasses for roof tops and terraces would include Easy, Landscape & Luxury which are medium length looking grasses while the strands in luxury lawn are a little longer.
Furthermore, as the rooftop is the area of the home that is most exposed to rainfalls, all artificial grass is equipped with drainage holes to enable water to flow through and drain across the roof. However, to assist with drainage we also supply and strongly recommend lawnflex tiles. These are a 18mm open cell foam layer that will help the water to drain more freely from the surface, provide a cushioned underfoot feel and will add no additional weight to your lawn.
The realistic grasses available have the ability to completely transform your balconies and terraces current appearance into a garden space that becomes not only a pleasure to use but an idyllic icon of luxury.
Here at the Artificial Lawn Company we offer free expert advice on how to lay artificial grass while providing specialised installation services to accommodate those who would prefer to let the professionals take care of the job at hand.
For further advice, answers to any queries or to simply enquire about the most suitable lawn for your rooftop garden or terrace, please get in touch today.