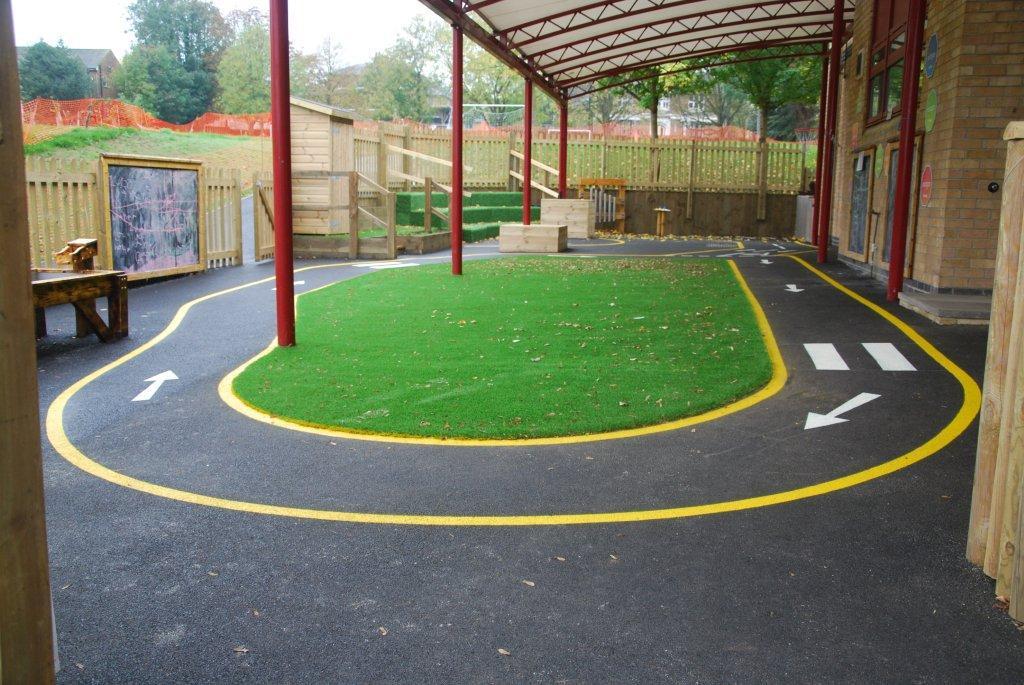 Choosing the right playground surfaces in nursery schools is important for the children and nursery staff alike, combining safety and security with aesthetics to ensure that the overall environment is warm and welcoming.
While rubber flooring is a popular choice for playground surfaces, too much rubber can darken the overall aesthetics of a nursery space when the visual impression needs to be colourful and uplifting. In nursery schools specifically, parents need to be reassured that their babies and toddlers are safe throughout all areas while having the freedom to explore. To this end, fake grass for nurseries is becoming an increasingly popular option.
Why fake grass for nurseries is a good choice for playground surfaces
Little people are not known for their gentle touch and delicate sleight of hand. They are into everything, tugging and pulling and testing their boundaries at every turn. To combat these inquisitive but potentially destructive little hands, fake grass for nurseries can be easily cleaned, is very durable and easy to keep well maintained, and provides a relatively soft landing when tumbles are taken.
Artificial grass also keeps its colour all year round, meaning that outside spaces keep a bright and colourful aspect right throughout winter, creating joyful outside playtime even on the dullest of days.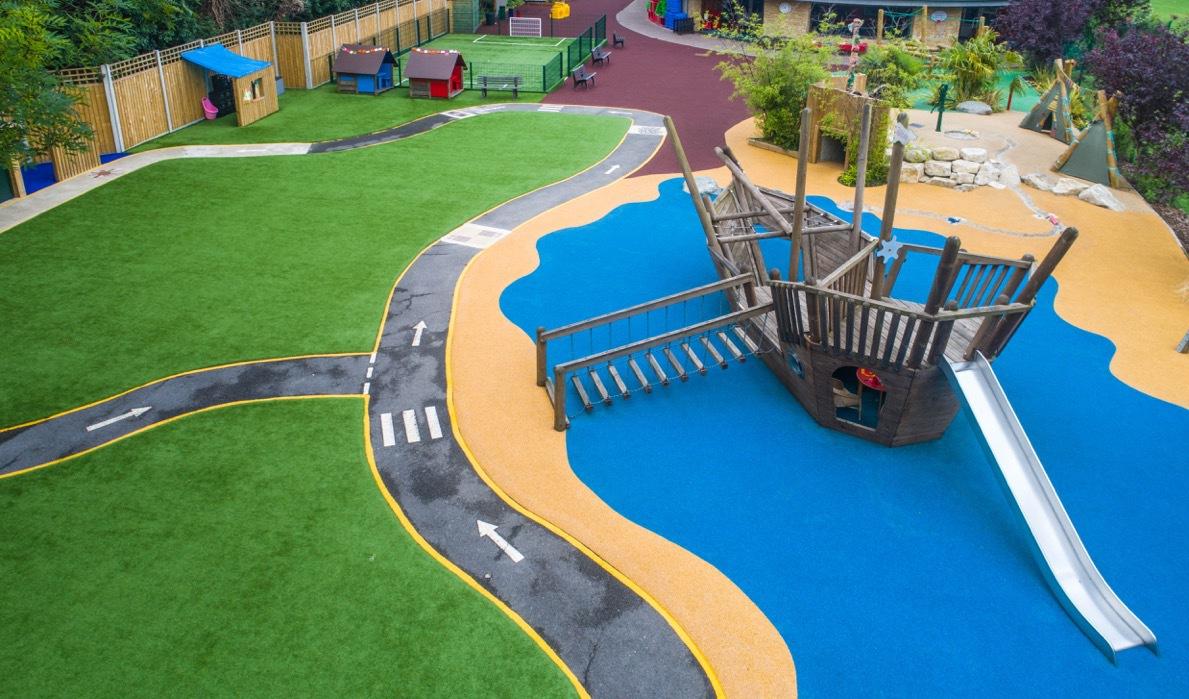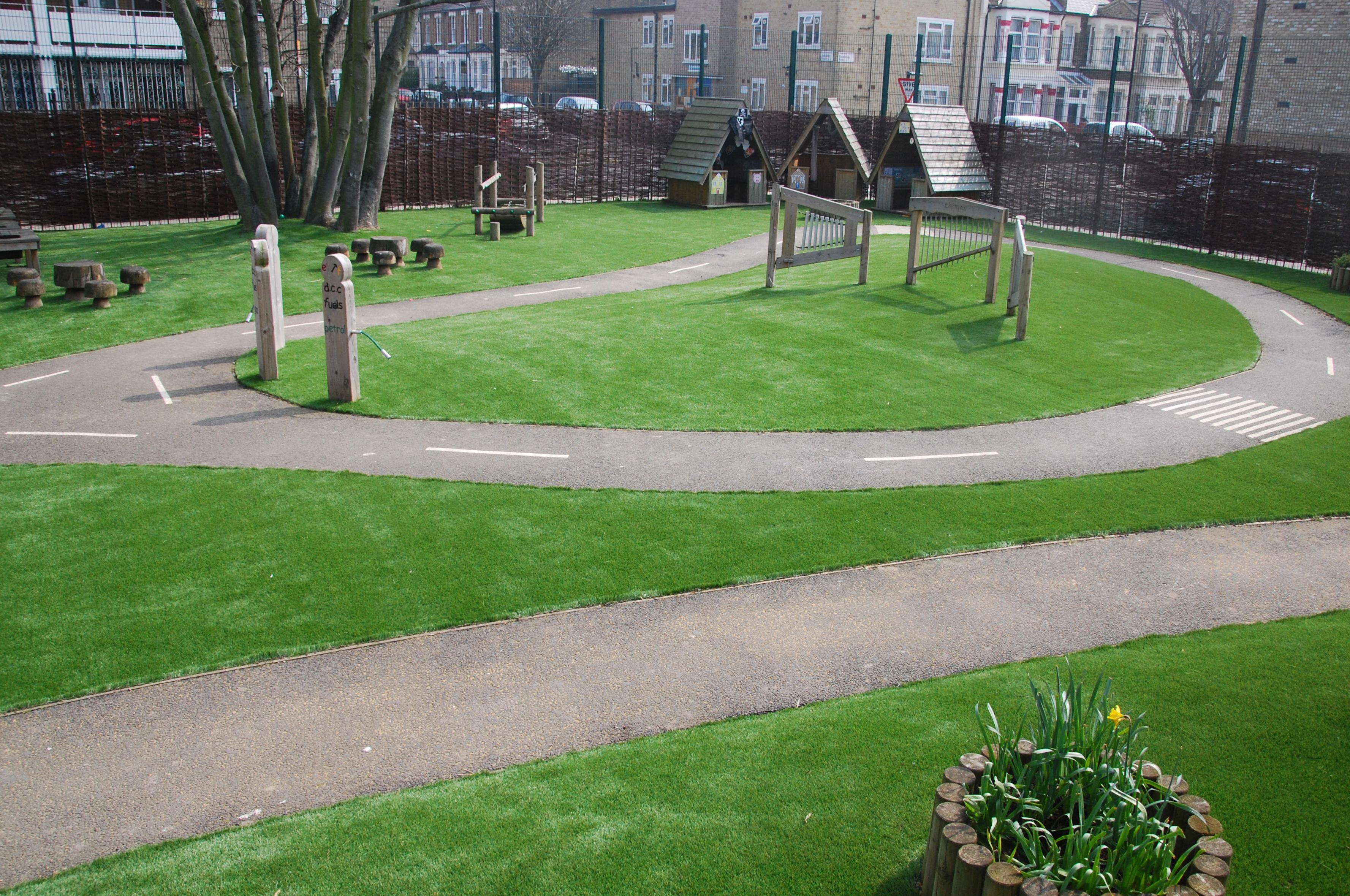 The best artificial grass for nurseries is manufactured with safety in mind
The best artificial lawn for children is equipped with a cushioned underlayer to provide a dry, softer landing that minimises any injury. The impact absorbing Grassflex underlay gives the surface a 1.5metre fully certified critical fall height. Further layers can be used to increase the critical fall height and shock absorbance of the area.
Low-Maintenance
Your children and nursery teachers alike can enjoy the visual aspect of an artificial lawn all year round without any of the maintenance costs or work required by natural lawns. No mowing or watering is required. The grass is porous and laid onto a free-draining base, which ensures that any rainwater is drained away directly into the soil.
In short, all that is required is an occasional sweep up and hose down to get rid of debris, dust, and the residue of little sticky fingers.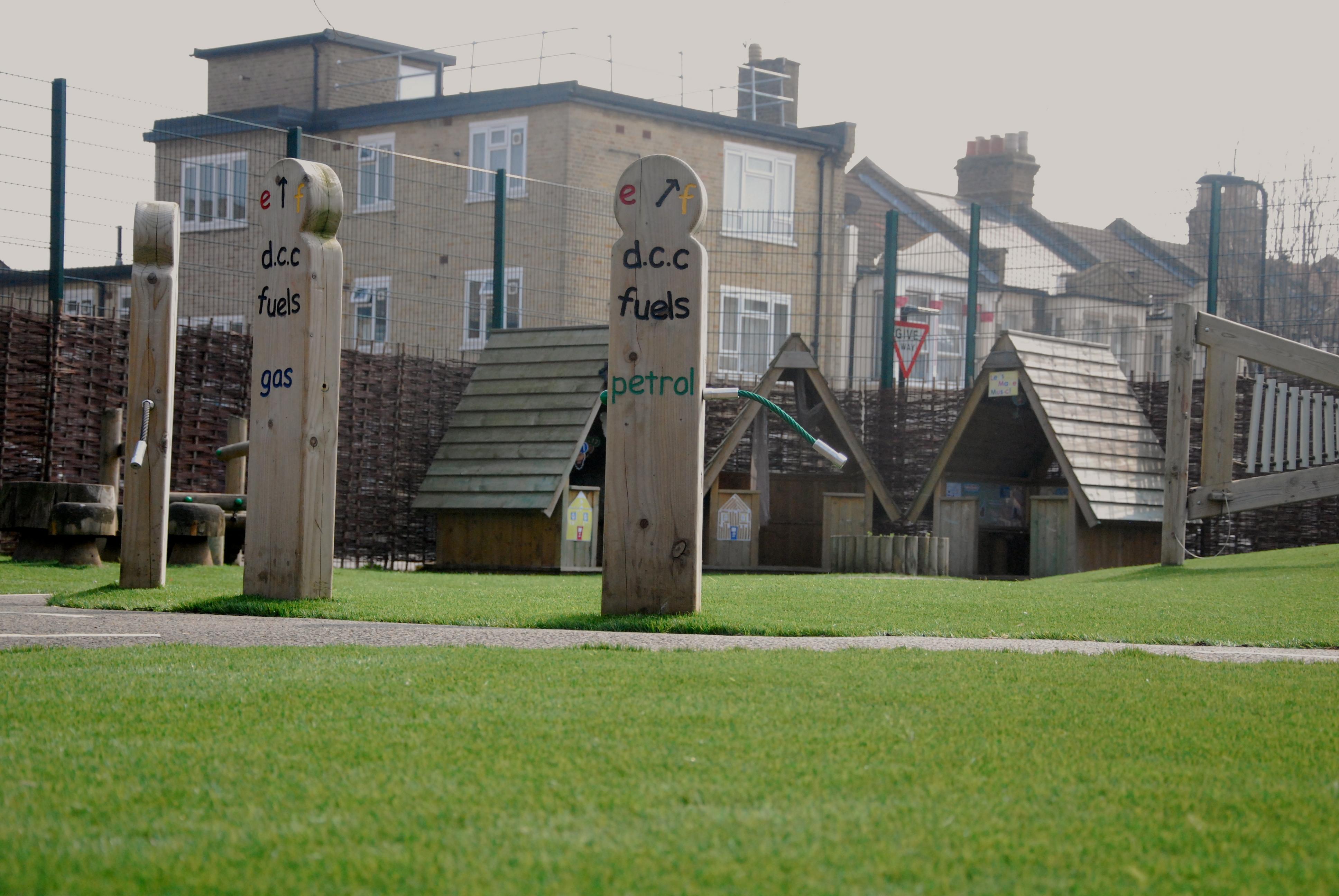 Need help deciding which is the best artificial lawn for nurseries?
For more information on choosing which is the best artificial lawn for the children in your nurseries, get in touch with our team today. If your looking for a more bespoke playground design please get in touch with our sister company learning through play or our parent company Baylis landscapes.
Send us an Enquiry
Have a question, concern or a general comment? Fill out the form below and a representative will get back to you as soon as possible.