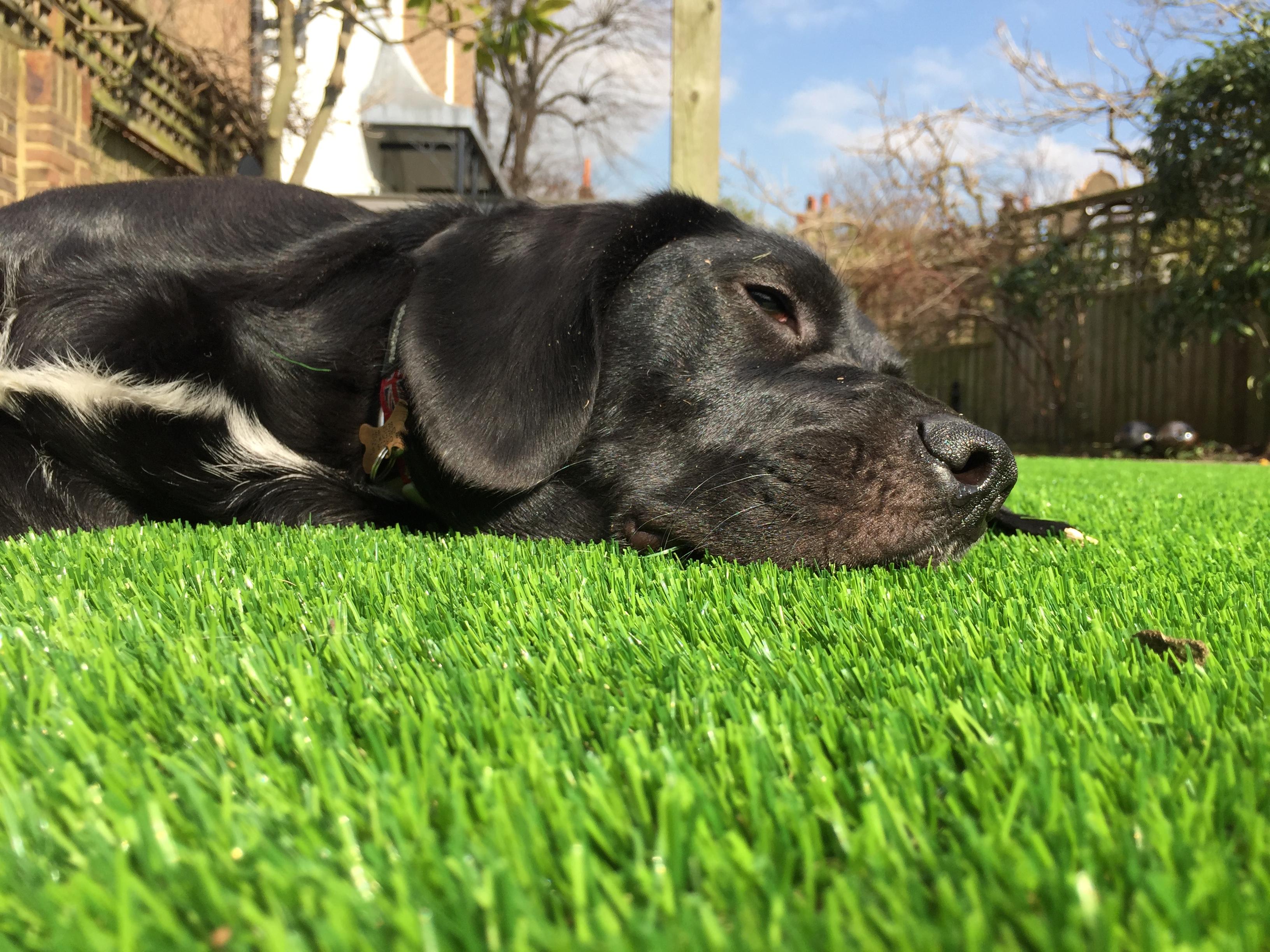 We have been supplying and installing artificial grass across the south-east for more than 20 years, making us one of the leading artificial grass suppliers in Essex. We have long been installing hassle-free artificial grass in Essex for both commercial and residential properties, with our complete service comprising of a free evaluation, advice and consultation, plus a quick and professional installation.
Artificial grass has been steadily growing in popularity across the United Kingdom for many years, with an increasing number of families and businesses opting for a low maintenance, high-quality artificial lawn solution. Artificial lawns come with a whole host of benefits, and here are just a few that our Essex customers have told us they love:
Looks Great
It looks luscious and full of life all year round, meaning no unsightly brown patches in the winter months
Safe
Artificial grass is family friendly, providing a safe surface for adults, children and pets alike
Low-maintenance
It's low maintenance, with hours of weeding and mowing replaced by only occasional brushing
Eco-friendly
You save water as there's no need for sprinklers in the summer - the perfect antidote to the dreaded hosepipe ban!
Utility bill savings
The reduced maintenance saves you money with lower water and electricity bills
Perfect For Essex Homes and Businesses
Life in Essex can be hectic and busy, with many commuting into the centre of London to work and getting back late into the evening. This makes your free time even more valuable and you don't want to spend hours on the weekend caring, mowing and maintaining your lawn instead of doing things you enjoy. This is where artificial grass thrives, removing the majority of your lawn maintenance requirements and allowing you to relax and use your free time for yourself.
Urban Gardening Made Easy
Working across London and the South East, we know the pressures urban living can have on households. Time is often at a premium, as is space. Our range of synthetic lawns has been adapted to life in Essex and can withstand at least 12-15 years of year-round child's play, pet business and British weather.
The only maintenance required is a sweep every now and again. No weeds, no mud, no mess! You don't need to worry about mowing or strimming the lawn which makes it a great option for those living in apartments or those who have limited space. Fake grass doesn't need sunlight, either, so it's perfect for bringing a touch of green goodness to low-light areas such as balconies, terraces and gardens which are overshadowed by other buildings.
Get in touch with our artificial grass fitters in Essex today and start the journey to your new all-weather access garden; providing you peace of mind against muddy paws, grass-stained knees and patchy, dry lawns.
Hear From Our Customers
"I'd just like to say that the team worked so hard, and their attention to detail made a great deal of difference to me. It was their professionalism, that made me feel that I had made the right choice… thank you to all at the Artificial Lawn Company."