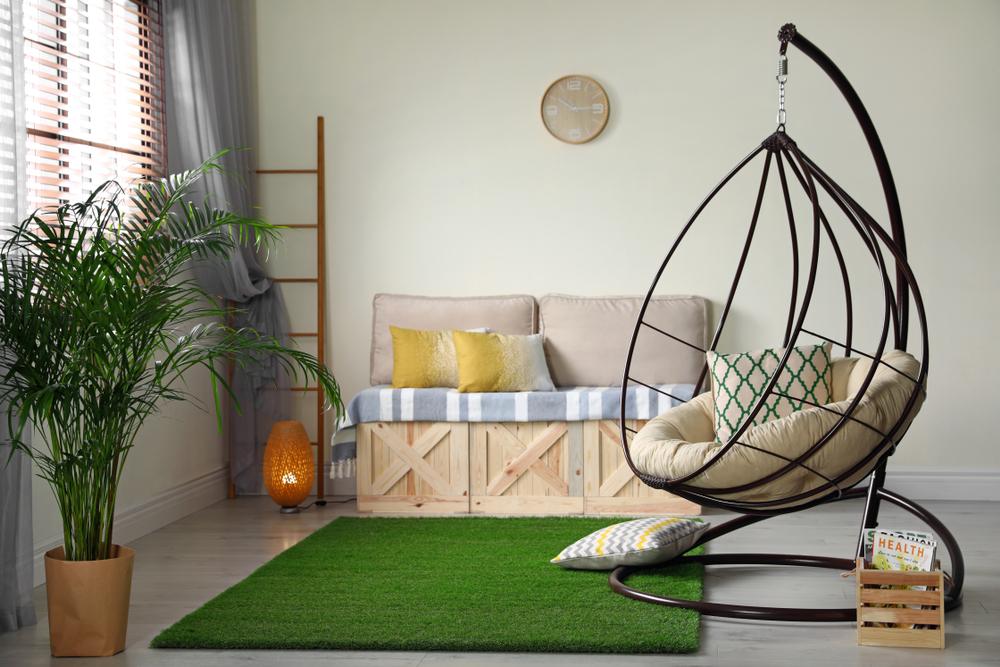 Researching the psychology behind the colour green in interior design, the following descriptions come up time and again - calm, serenity, peace, balance, harmony, rejuvenation, and restoration. When incorporating the colour green into interiors, you are invoking the presence of nature. More vibrant greens can also communicate luxury and elegance.
Using artificial grass in interior design will not only add colour but will also enhance the finished look with different textures as well.
Can I use artificial grass as part of my interior design floor coverings?
Whether used to cover the full expanse of a room or cut down to individual sizes and used in different areas of internal space, artificial grass can add a real 'WOW' factor to the look and feel of a space. If there is no external space, for example, in a high rise building with no balconies or terraces, then clever design will create an internal space that brings the outside in.
Artificial grass is also incredibly practical and easy to keep clean. It can be hoovered in the same way as any carpet to keep the dust down and help the individual fibres retain their colour and vibrancy.
Better still, it is incredibly comfortable on bare feet - even more so than most carpets. The artificial grass fibres are manufactured in such a way as to make it feel as though you are walking across the softest, freshest, real grass.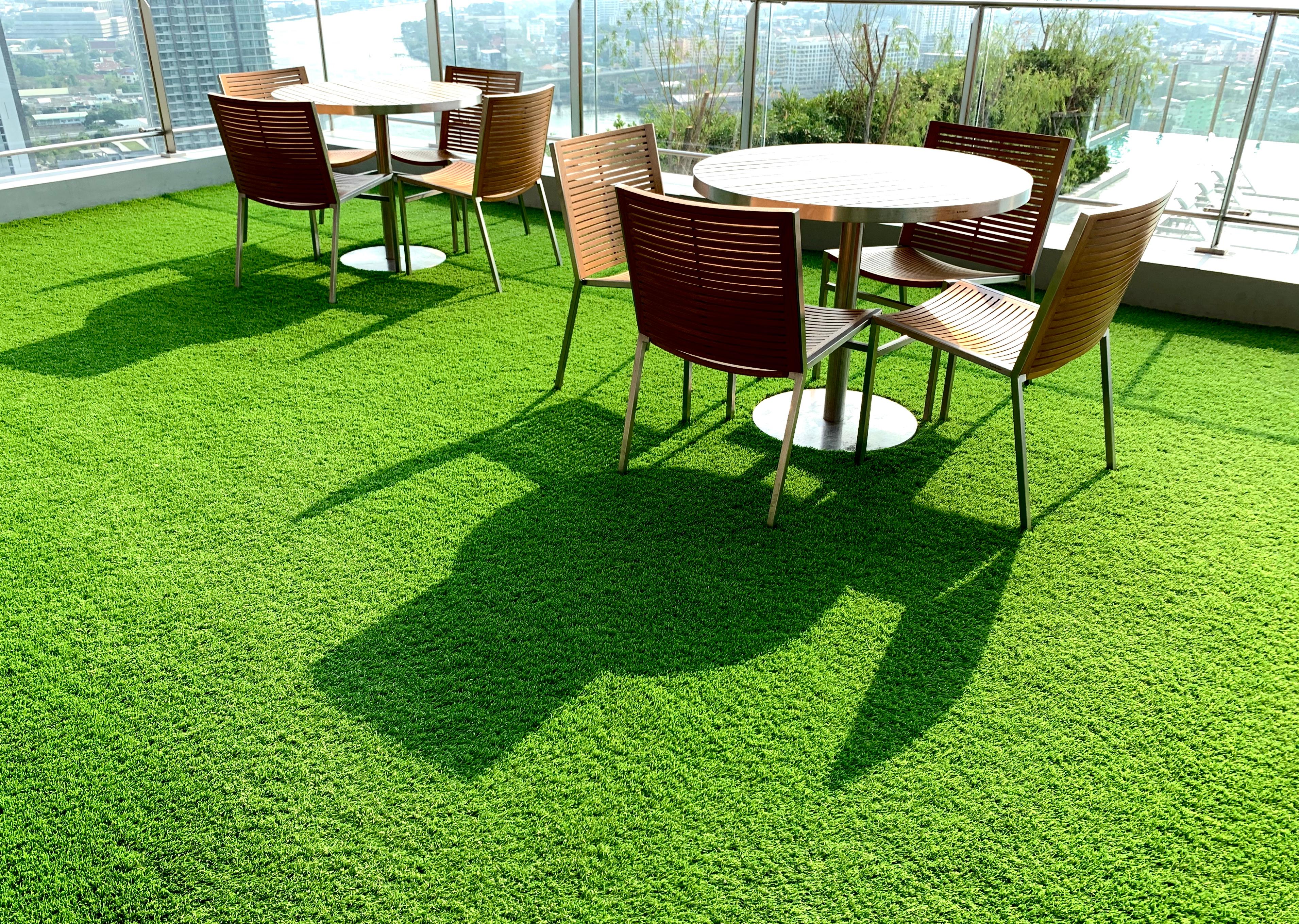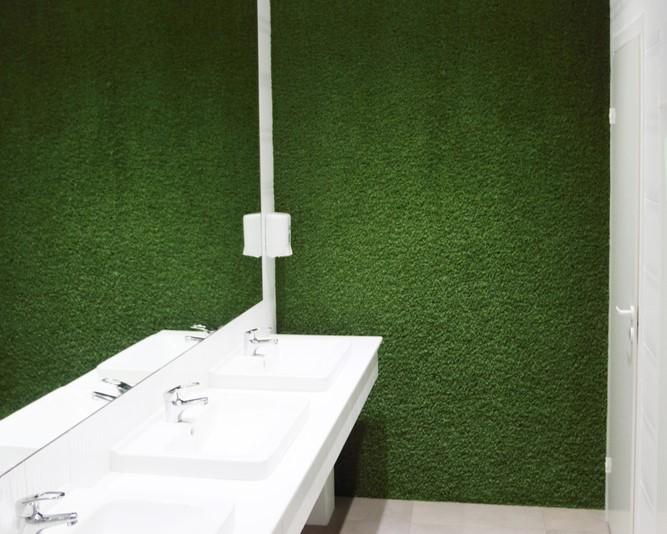 Interior Artificial Grass Wall Design
Covering a feature wall made of artificial grass is an effortless way of creating a mini internal garden that can be enhanced with a smattering of potted plants and flowers. Juxtapose the interior artificial grass wall design with different materials such as wood and bamboo, and you generate a calm, serene and harmonious room.
An interior artificial grass wall design can be enhanced with fairy lights, garlands, flowers and diaphanous material to emanate a secret garden for a child's bedroom.
Using Artificial Grass in Internal Public Spaces
Public entertainment spaces are often large, cold spaces that need to be filled with colour and texture to make them more appealing and inviting to the general public. Using artificial grass as a key element in the overall design process will create depth, texture and vibrancy that engages the public on a more sociable level.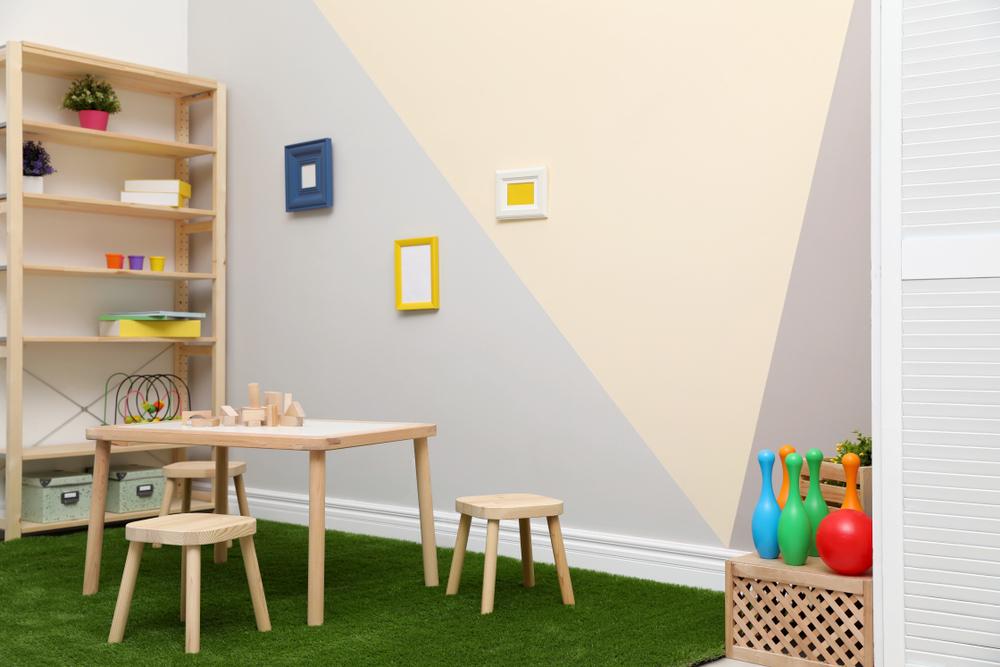 Partner with Artificial Lawn Company
If you are an interior designer or responsible for creating interior public spaces and would like to consider the uses of artificial grass in more projects, working with ALC will help bring those ideas to life. As a trade partner, you will receive generous discounts off our published product price list, as well as the continuing advice and support of our knowledgeable team.
Send us an Enquiry
Have a question, concern or a general comment? Fill out the form below and a representative will get back to you as soon as possible.