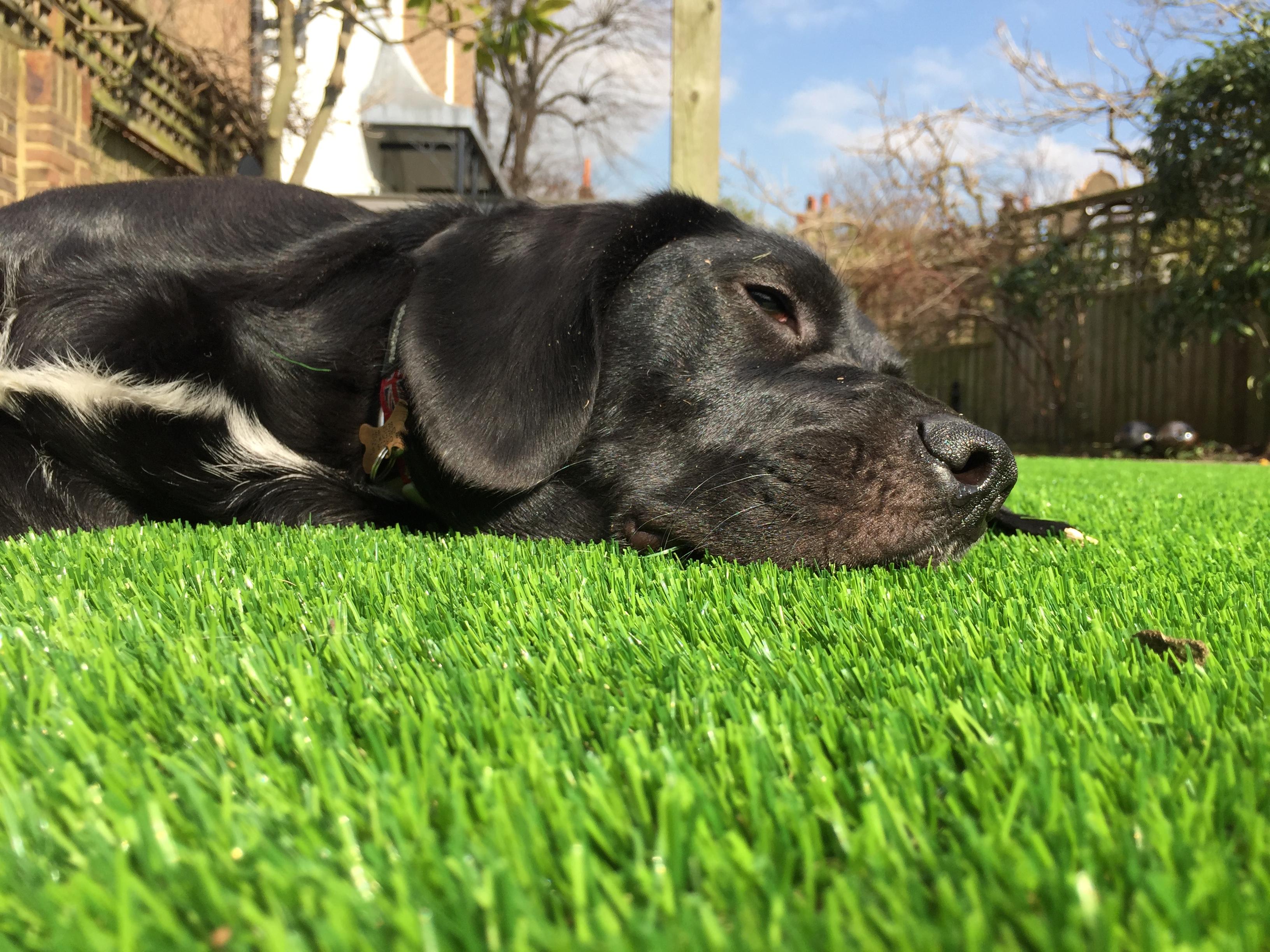 Chatham in north Kent is a bustling town just south of our base in Shorne, making us a leading supplier of fake grass in the area. Located close to London, Chatham has a young population of commuters who are often too busy to manicure their lawns and keep their gardens in tip-top condition. This is where artificial lawn comes in.
Looks Great
It looks luscious and full of life all year round, meaning no unsightly brown patches in the winter months
Safe
Artificial grass is family friendly, providing a safe surface for adults, children and pets alike
Low-maintenance
It's low maintenance, with hours of weeding and mowing replaced by only occasional brushing
Eco-friendly
You save water as there's no need for sprinklers in the summer - the perfect antidote to the dreaded hosepipe ban!
Utility bill savings
The reduced maintenance saves you money with lower water and electricity bills
As a Kent-based supplier, Artificial Lawn Company works extensively across Chatham and the rest of Medway, supplying and installing high quality fake grass to residents and businesses in the area. Our high-quality solutions mean you can keep your Chatham property looking bright and luscious all year round, without having to look very far for a solution.
Luxury Artificial Grass
The Artificial Lawn Company team has more than two decades of experience in curating and installing fake grass, over which time we have invested heavily in developing a lawn that looks and feels real.
When you buy artificial grass from ALC, you are guaranteed the very best quality, whether you choose the cheapest or most expensive option. We use W & C shaped fibres which are able to spring back and hold their shape, even after extensive use. We also blend multiple coloured fibres together to create a lawn colour that looks as realistic as possible, ensuring your grass seamlessly blends in with the surrounding environment.
Every option in our range is aesthetically pleasing and hardwearing, offering a fade-free option that will typically last 12-15 years.
Professional Installation Service in Chatham
Whilst we supply artificial grass nationwide, our installation catchment area comprises of the south east, including Chatham and Medway. This means our experienced team are on hand to professionally install your beautiful new lawn at your Chatham address.
Our team will generate a free no obligation quote for you to give you an idea of what you can expect to pay to get your lawn fitted. We always recommend professional installation for artificial grass because it ensures the smoothest and most seamless finish. No lumps, bumps, or unsightly seams, and a lawn that will be able to stand up to both the demands of the weather and time.
To learn more about the installation process and to get an approximate quote for fake grass in Chatham, please click here.
Universal Outdoor Solution
Over the last 20 years, we have supplied and installed artificial lawn at a wide range of properties across Chatham and the wider Kent area, including residential properties and roof terraces, trade shows and exhibitions, public spaces and playgrounds, and businesses premises within the town. Artificial grass is a low-maintenance, accessible solution that can be used anywhere.
Whether your property suffers from a lack of sun, or if you simply don't have the time to look after a real lawn and you're based in Chatham, we can help.
Buy Artificial Grass in Chatham
If you're located in or around Chatham and are interested in learning more about artificial grass, the installation process and the finance options we provide, please get in touch with us. If you live elsewhere in Kent and are wondering whether we work in your area, here's a list of where else we work in Kent.
Hear From Our Customers
"I'd just like to say that the team worked so hard, and their attention to detail made a great deal of difference to me. It was their professionalism, that made me feel that I had made the right choice… thank you to all at the Artificial Lawn Company."