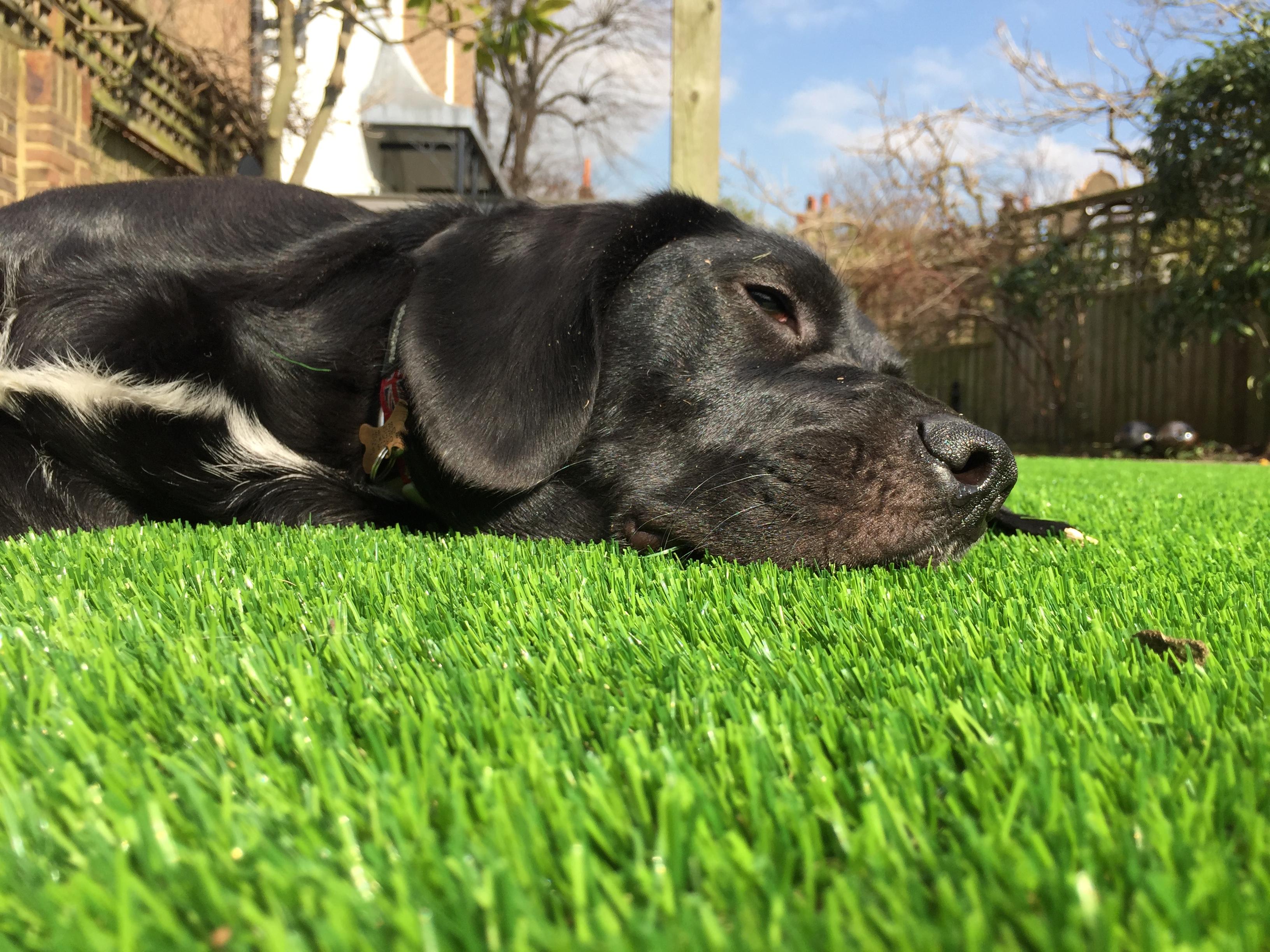 The Artificial Lawn Company team works across Kent to install high-quality artificial grass, including in Gravesend. Just 21 miles of Charing Cross, Gravesend is a bustling town that is popular with commuters who work in London and lead busy lives. We understand how hectic life can be sometimes, especially for those who commute regularly. That's why we offer a comprehensive Gravesend artificial grass service, including full installation.
Looks Great
It looks luscious and full of life all year round, meaning no unsightly brown patches in the winter months
Safe
Artificial grass is family friendly, providing a safe surface for adults, children and pets alike
Low-maintenance
It's low maintenance, with hours of weeding and mowing replaced by only occasional brushing
Eco-friendly
You save water as there's no need for sprinklers in the summer - the perfect antidote to the dreaded hosepipe ban!
Utility bill savings
The reduced maintenance saves you money with lower water and electricity bills
Premium Artificial Grass in Gravesend
We are based on thong lane in Shorne, Kent, just a stone's throw from Gravesend. This means our team is expertly placed to deliver premium quality grass to residents living in the area. Our parent company Baylis Landscape's (formerly Baylis' Garden Centre on Rochester road) is also based on the same site. We have more than 20 years' experience in manufacturing and installing fake grass, during which time we have developed synthetic turf of the highest quality.
Our grass fibres and multiple colour mixes allow us to create the most realistic lawn that looks natural and springs back to life for increased longevity. Our artificial grass range comprises of a range of different solutions to suit every budget; each one high quality, durable and aesthetically pleasing.
When you buy fake grass from Artificial Lawn Company, you can rest assured that it will last 12-15 years minimum. That's over a decade of lusciously green, springy, soft lawn that's free of fading. Best of all, you only need to hose it down and remove debris every now and then to keep it looking fresh and lasting years. Over the years we have helped thousands of homeowners throughout Gravesend with all their artificial grass needs.
Our grass is such high quality that not even cats, dogs, or keen children can damage the longevity of it!
Professional Installation
Gravesend is one of our favourite places to install & supply grass as its well within our installation catchment area, meaning residents and businesses in Gravesend looking to have fake grass installed can benefit from the services of our team. It is possible to install artificial grass yourself, but for the best possible results, we'd recommend you have professional artificial grass installers do it for you. This will ensure a smooth, sleek finish that will stand the test of time. We welcome all customers to pop by to our showroom and take a better look at the grasses in person at our head office on thong lane.
You can learn more about our artificial grass installation service here.
A Universal Solution
Gravesend has a diverse mix of properties, including houses with sprawling lawns, businesses with outdoor spaces, and residential apartments with small balconies. Our range of artificial grass is suitable for every type of building in Gravesend with an outdoor space, be it commercial or residential.
Whether your garden is overshadowed by your neighbours, leading to a sunlight block and patches of dead lawn, or if you want a low-maintenance solution to make your staff breakout area look better, synthetic turf is a great option.
We have installed artificial lawn in almost every type of setting, including schools, parks, private gardens, and residential roof terraces to name just a few!
Buy Artificial Grass in Gravesend
If you live in Gravesend and would like more information on our selection of fake grass or our installation service, please contact us and we'll be more than happy to advise. Or why not drop in and say hello! If you're further afield in Kent, click here to learn more about where we operate.
Hear From Our Customers
"I'd just like to say that the team worked so hard, and their attention to detail made a great deal of difference to me. It was their professionalism, that made me feel that I had made the right choice… thank you to all at the Artificial Lawn Company."