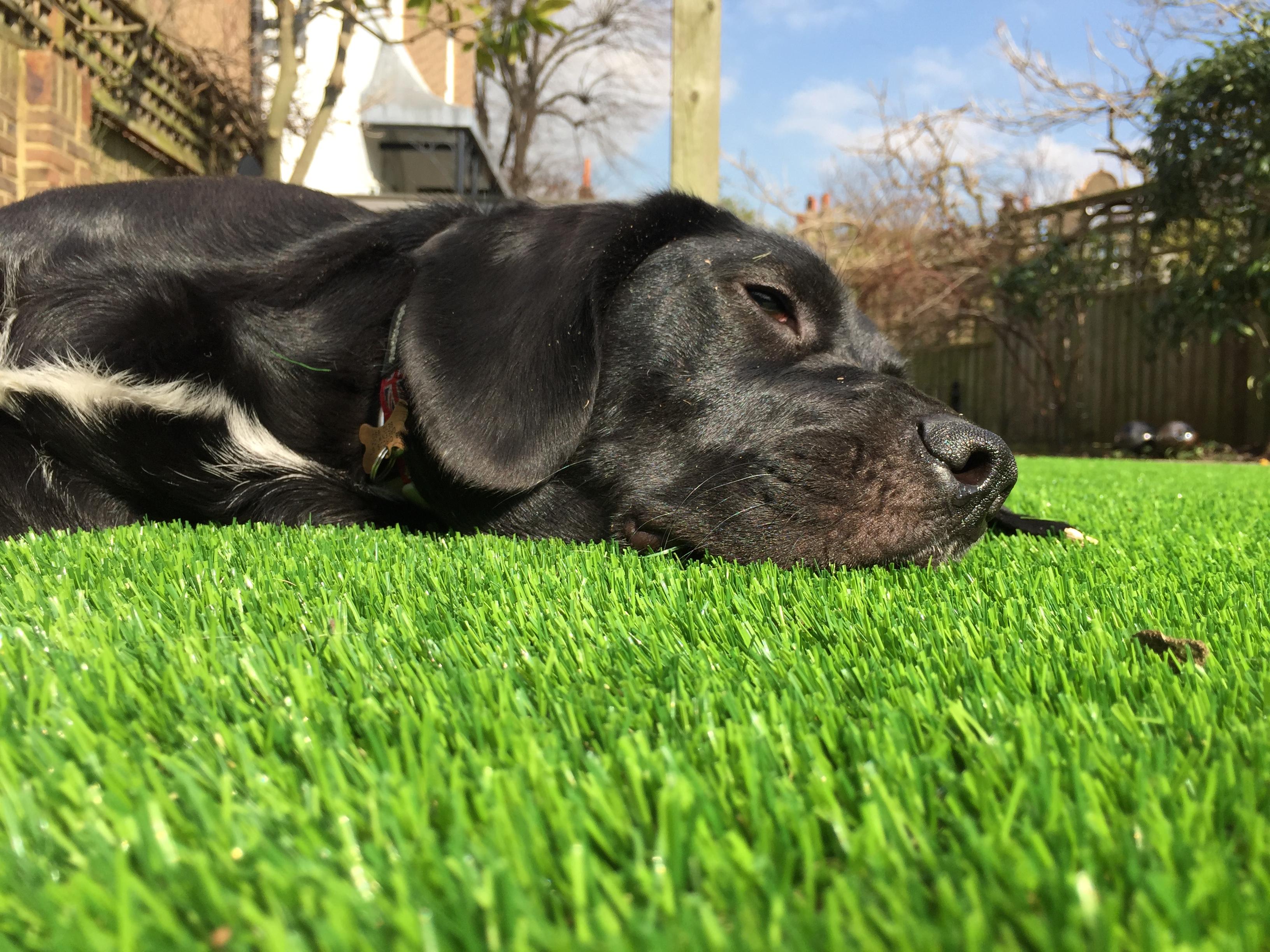 Artificial Lawn Company is proud to be one of the leading suppliers and installers of artificial grass in Northfleet, Kent. Based in Shorne, we are just a short distance away from the Northfleet area, meaning our expert team are on hand to not only supply but also install premium fake grass to Northfleet residents.
Looks Great
It looks luscious and full of life all year round, meaning no unsightly brown patches in the winter months
Safe
Artificial grass is family friendly, providing a safe surface for adults, children and pets alike
Low-maintenance
It's low maintenance, with hours of weeding and mowing replaced by only occasional brushing
Eco-friendly
You save water as there's no need for sprinklers in the summer - the perfect antidote to the dreaded hosepipe ban!
Utility bill savings
The reduced maintenance saves you money with lower water and electricity bills
Neighbouring Dartford & Gravesend, just a stones throw from London, Northfleet is a popular commuter area, with lots of busy city workers residing within the town. With such hectic lives and endless responsibilities, artificial lawn is growing in popularity in Northfleet and the wider Kent area. Artificial Lawn Company are on-hand to ease the burdens of a traditional garden and free up more time for Northfleet residents.
High Quality Fake Grass
With more than 20 years' experience in supplying and installing fake grass, we have witnessed the evolution of artificial lawn from rough plastic fibres to realistic lawn that is almost indistinguishable from the real thing.
Using modern technology and our decades of expertise, we have developed a range of premium artificial grass solutions that look and feel real. We use a unique blend of colours that provide depth and shade variation to mimic natural lawn. Paired with the W shaped fibres, our fake grass retains its buoyancy and springs back to life, even after being stepped on and used extensively.
Free from fading and malting, our artificial lawn lasts a minimum of 12 years, making it a long-term investment thanks to the improved quality. Even if you choose one of our cheaper options, you are guaranteed the very best finish and quality.
Complete Installation Service
We offer a complete installation service for clients based within our catchment area, including in Northfleet and across the wider Kent area. We always recommend getting your artificial grass installed by a professional team to ensure the best possible results and a long-lasting lawn that won't come loose or fall victim to the elements.
We need to generate a quote if you want your grass installed by our team. You can learn more about the installation process and how we generate quotes here.
Solution for Every Northfleet Property
As a town east of London, Northfleet is comprised of a wide range of old and new properties, some commercial and some residential. Artificial Lawn Company offers a selection of fake grasses suitable for all types of properties and uses, be it for residential gardens, roof terraces, public parks, or corporate breakout areas.
Whatever your needs are, we have a solution to suit. With little to no maintenance required and finance options available, artificial grass is a great solution for all Northfleet properties.
Buy Artificial Grass in Northfleet
If you're based in Northfleet and want to learn more about buying artificial grass from Artificial Lawn Company, or if you want more information on the installation process, please contact us. Alternatively, see the other areas we work in across Kent.
Hear From Our Customers
"I'd just like to say that the team worked so hard, and their attention to detail made a great deal of difference to me. It was their professionalism, that made me feel that I had made the right choice… thank you to all at the Artificial Lawn Company."