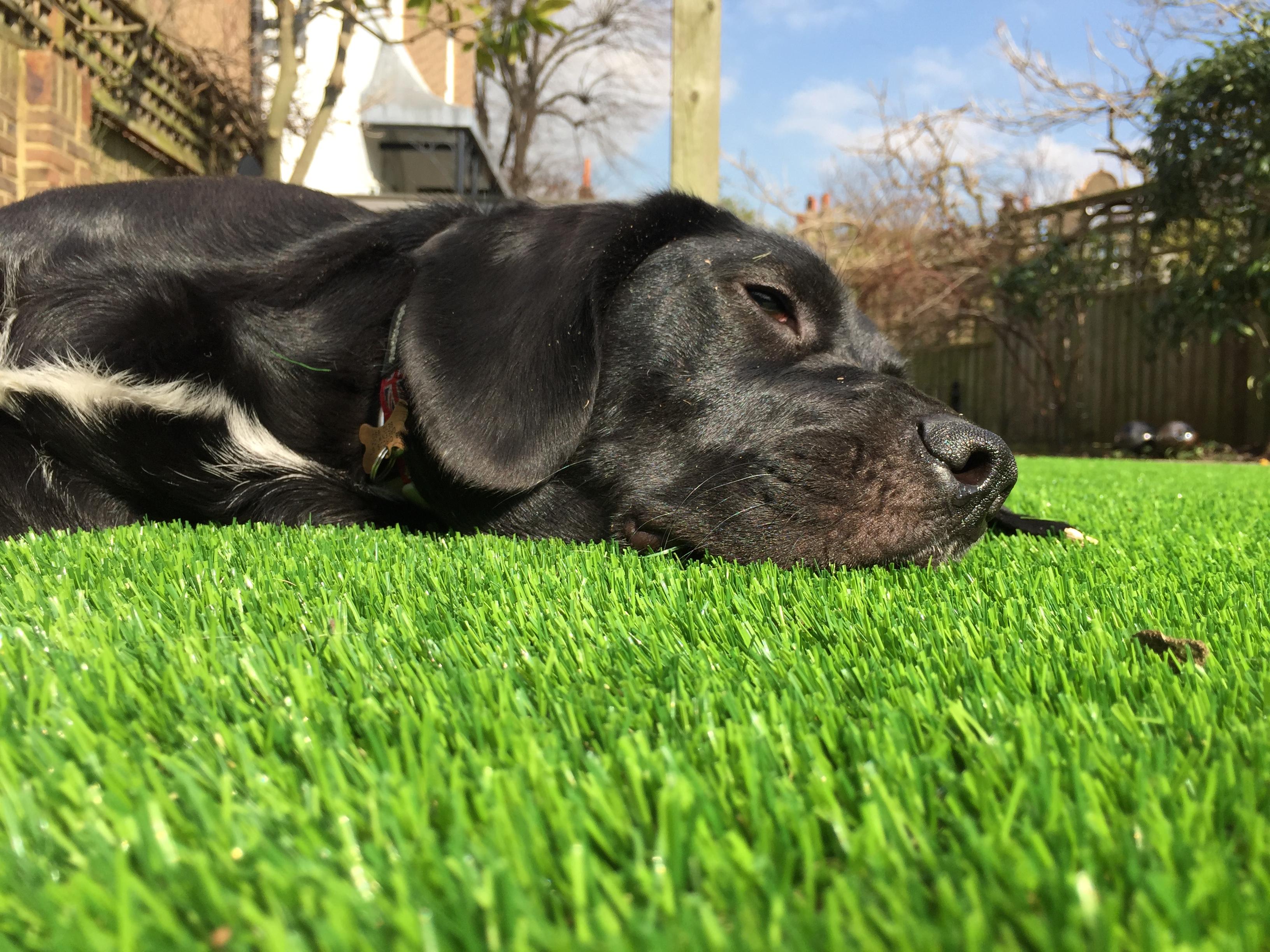 Rochester in Kent is less than five miles away from Shorne, where we are based, meaning that we are one of the leading providers of artificial grass in the region. Since Rochester is just 30 miles outside of central London, the town is filled with busy commuters who simply do not have the time to maintain a traditional lawn. With the help of fake grass, keeping your garden in immaculate condition has never been easier.
Looks Great
It looks luscious and full of life all year round, meaning no unsightly brown patches in the winter months
Safe
Artificial grass is family friendly, providing a safe surface for adults, children and pets alike
Low-maintenance
It's low maintenance, with hours of weeding and mowing replaced by only occasional brushing
Eco-friendly
You save water as there's no need for sprinklers in the summer - the perfect antidote to the dreaded hosepipe ban!
Utility bill savings
The reduced maintenance saves you money with lower water and electricity bills
Artificial Lawn Company is a Kent-based supplier that works throughout the Rochester area, providing and installing luxurious lawns to residents and businesses alike. We vow to reduce the burden of conventional lawn maintenance and leave your garden looking fresh and luscious all year round.
Luxury Artificial Lawns
The Artificial Lawn Company is abundant in knowledge, having over 20 years' experience within the field. In this time, we have managed to create a lawn that is virtually identical to natural grass.
Here at Artificial Lawn Company, we promise quality regardless of how much you spend on your new lawn. Our fibres are bouncy and durable, maintaining their shape even after years of use with our quality shaped yarns. Furthermore, our unique blending of various colours allows for a near-perfect imitation of real grass.
When it comes to our fake grass, you do not need to worry about fading colour or shedding fibres. In fact, our artificial lawns will last between 12 and 15 years, and this even applies to our cheaper options.
Installation Service in Rochester
Although we supply artificial grass on a national scale, our installation service is exclusive to the south east. Rochester falls within this catchment area, meaning that our team are available to install your luscious new lawn.
It is always recommended that you get your artificial grass fitted by a professional as this will allow for a more durable lawn. Without this specialist touch, your lawn may be subject to bumps and visible seams that are not as aesthetically pleasing. Additionally, an experienced member of our team will ensure that the grass is fitted to endure the test of time and unpredictable weather conditions.
In order to learn more about our professional installation service and to get a quote for artificial grass in Rochester, click here.
A Solution for All
The possibilities of fake grass are endless; it can be used almost anywhere for the creation of a visually appealing yet low-maintenance space. Here at Artificial Lawn Company, we have installed our artificial lawns in all manner of properties. Whether your space is old, new, residential, schools or commercial, we have a solution for you.
Regardless of whether you are short of time, sunlight, or gardening expertise, artificial grass is a great option for any Rochester space.
Buy Artificial Grass in Rochester
If you live or work in and around Rochester and would like to learn more about purchasing fake grass from Artificial Lawn Company, please get in touch. Similarly, we can provide you with any information you need about the installation process. Refer to the list of where we work to see if we fit artificial grass in your area.
Hear From Our Customers
"I'd just like to say that the team worked so hard, and their attention to detail made a great deal of difference to me. It was their professionalism, that made me feel that I had made the right choice… thank you to all at the Artificial Lawn Company."