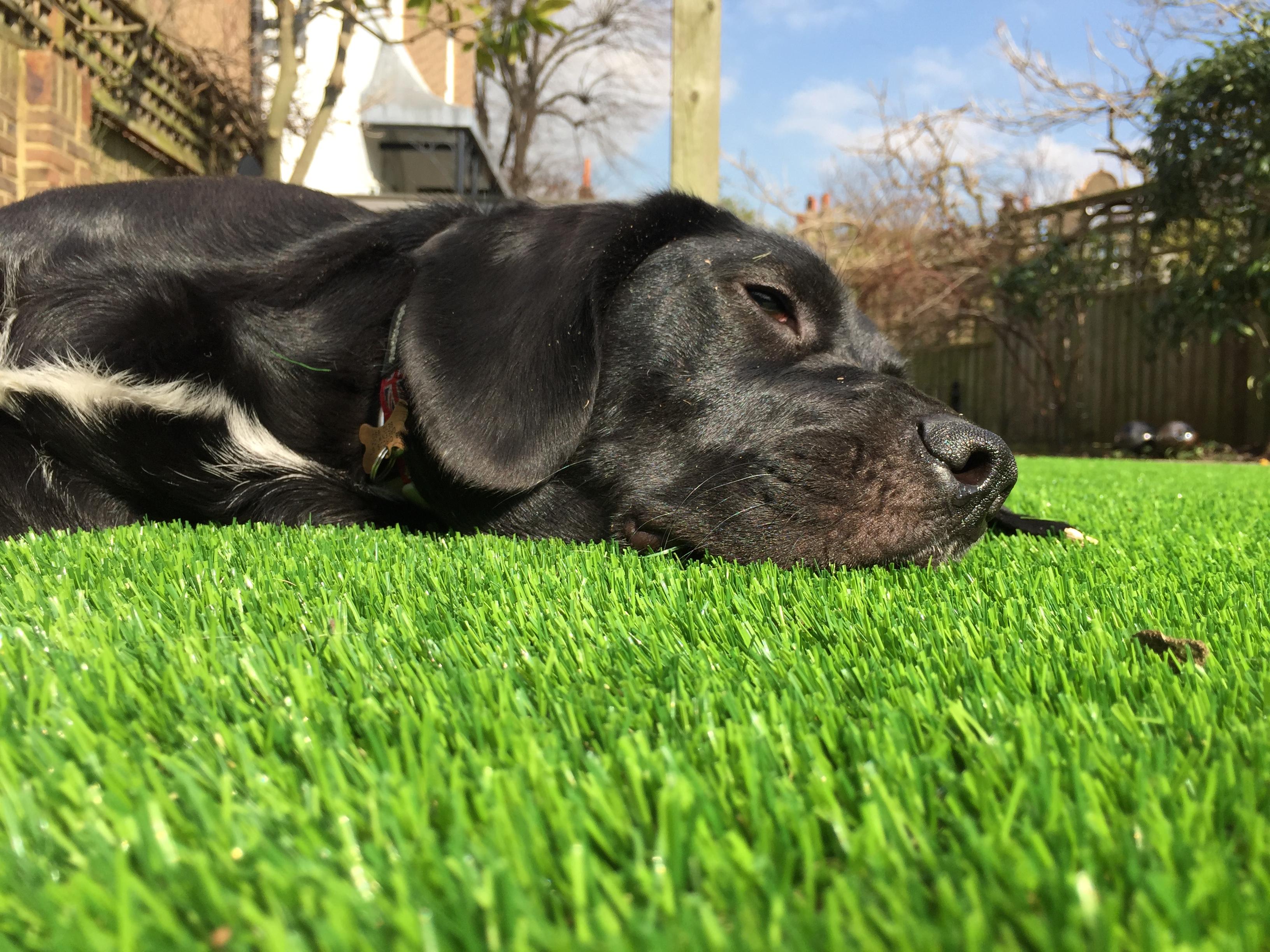 Do you find yourself struggling to maintain a lawn in addition to all the other things on your to-do list? If so, artificial lawn could be the ideal solution for you, and if you're based in Strood, Kent, our team are best placed to help you get your garden looking its best.
Looks Great
It looks luscious and full of life all year round, meaning no unsightly brown patches in the winter months
Safe
Artificial grass is family friendly, providing a safe surface for adults, children and pets alike
Low-maintenance
It's low maintenance, with hours of weeding and mowing replaced by only occasional brushing
Eco-friendly
You save water as there's no need for sprinklers in the summer - the perfect antidote to the dreaded hosepipe ban!
Utility bill savings
The reduced maintenance saves you money with lower water and electricity bills
With no need to water, cut, trim or weed it, artificial grass in Strood is fast becoming a go-to option for those who never seem to have enough hours in the day. Artificial Lawn Company is a leading supplier of artificial lawn in Kent, and we regularly work across Strood to provide and install our premium synthetic turf.
High Quality Artificial Grass
From our budget Easy Lawn to our top of the range Supreme Lawn, we are proud suppliers of some of the highest quality synthetic turf in the UK. Our grass is comprised of 'C' & 'W' shape fibres which spring back to shape, contributing to the 12–15-year lifespan of our lawns. In addition, we use two and four tone colour mixes to create the most natural looking lawn that feels like the real deal.
Even if you have pets or children, when you buy synthetic turf from Artificial Lawn Company, you're guaranteed a long-lasting solution that requires next to no effort to keep looking pristine.
Professional Installation Service
We are based in Shorne, Kent, which means Strood is very local, well within our catchment area for installing artificial lawn. If you're local as well you can either pop into our Showroom in Gravesend to take a look at our grass in person. Our team also has more than 20 years' experience, making them among the most qualified to install your beautiful new grass.
Whether your current garden has lawn, concrete or gravel as a base, our team are experts in navigating surfaces of all types and shapes to install lawn. When you choose to use our installation service, you'll be guaranteed a smooth, seamless result.
Residential and Commercial Solutions
We have supplied and installed fake grass in almost every setting, both residential and commercial. From business parks looking to improve the look of their outdoor space to those living in a flat with a small outdoor balcony, artificial grass is a viable solution for nearly every setting.
Whether you're a business owner based in Strood or a resident looking to enhance the look of your garden, we can help.
Buy Artificial Grass in Strood
Please contact us if you are based in Strood and want to learn more about artificial grass, the installation process, pricing, or samples.
Hear From Our Customers
"I'd just like to say that the team worked so hard, and their attention to detail made a great deal of difference to me. It was their professionalism, that made me feel that I had made the right choice… thank you to all at the Artificial Lawn Company."