It's a struggle trying to maintain real turf and ensure it is perfect in time for putting season. So instead, why not opt for a more weather-friendly alternative that is sure to be lighter on the pockets and more resistant to the wear and tear associated with golf and the like.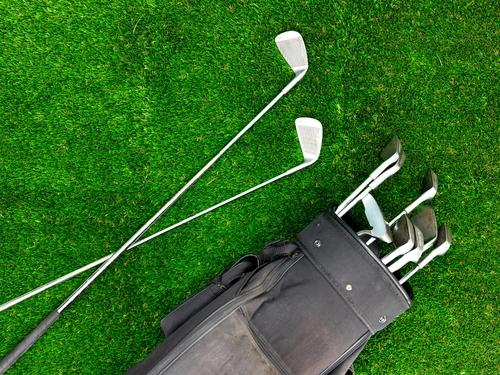 Artificial grass is ideal for putting greens, and not just because of its appearance. Artificial putting greens are unparalleled when it comes to durability and its unique drainage system allows avid golfers to get back on the course quickly, even after a heavy rainfall.
In addition, because of the many varieties that fake grass comes in, it allows green owners to choose accordingly and install the most ideal type for their specifications and needs.
Artificial putting greens are also cost-efficient. Due to their high resistance against common forms of wear and tear, they needn't be replaced so often. This means the money that would have gone into repairs can be spent on other essential and leisurely expenses.
However, repairs aren't the only costly expenditure associated with putting greens. Maintenance can also leave owner's pockets feeling heavy, especially during major heat strokes and icy conditions. So, instead of constantly paying out to keep your greens pristine, artificial grass can reduce the need for maintenance.
Though they do require basic regular upkeep, including occasional brushes to remove dirt and debris, it helps owners to save on extensive repair and maintenance costs.
As well as public greens, artificial grass is also ideal for private putting greens too and our installation service covers both. This means that wherever or whatever your plans for your green or renovation ideas, The Artificial Lawn Company has got you covered.
So, if you're interested in purchasing artificial turf for a putting green, please browse our site for information surrounding our grass range and installation details. Alternatively, for guidance and support, feel free to get in touch today. We would be happy to take your call.