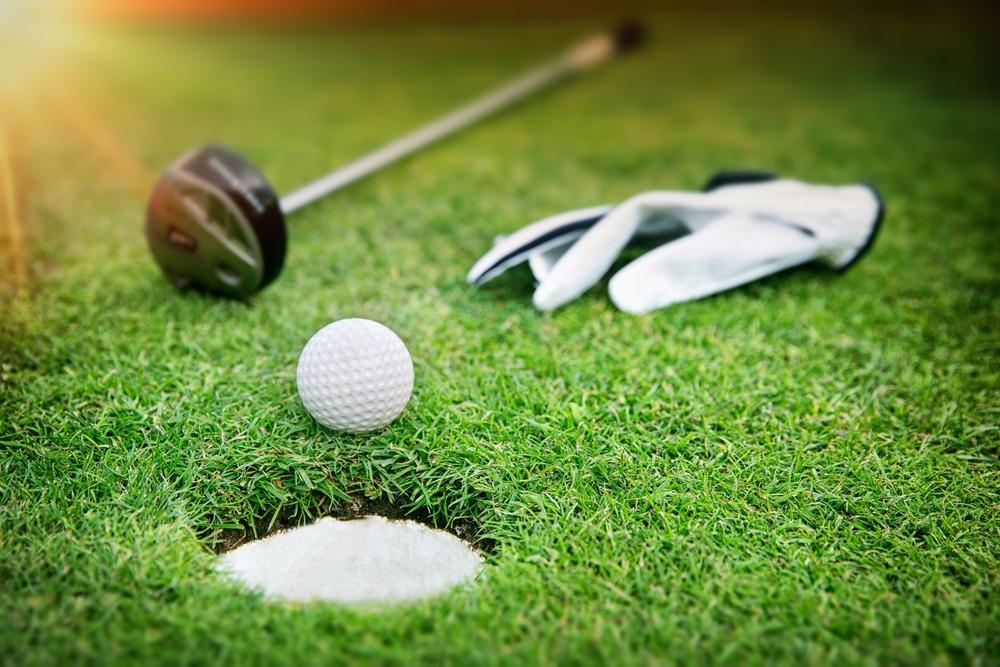 In England alone, almost 884,000 people play golf at least twice a month. It's a hugely popular sport and one that requires you to practice as much as you can in order to develop your skills. Although there are golf clubs aplenty dotted throughout the UK (more than anywhere else in Europe as a matter of fact), it's not always as easy as turning up on a Sunday afternoon for a leisurely putting session. Sometimes, playing at home is the only option, but doing so on regular turf can be problematic.
If you're looking for a way to up your golf game at home, or to make your own course that you don't need to share with other people or pay to use, artificial grass is the way forward.
Choosing the Right Grass
Whilst fake grass is hardy and durable at the best of times, artificial golf turf is extremely durable and long-lasting, giving you extended use that will last for years. For golfers, this is essential because you will need artificial golf grass that can stand the test of time without impeding on your game.
Teeing off and putting can lead to excessive wear, drying of the grass and even fading. This is not aesthetically pleasing, nor is it practical from a golfing point of view. That's why the key for artificial grass for golf is being made from nylon, as normal polypropylene artificial grass can melt through the heat of the swing and extra wear.
Our Golf Tee Turf is perfect for teeing into or within your putting space, and it can be installed within commercial or residential settings. With a pile height of 25mm, our synthetic grass golf green is exceptionally durable and resilient, meaning you needn't worry about your artificial grass putting green becoming ruined as a result of consistent use. If you plan on practising regularly, this will be of utmost importance. This particular turf is ideal because it can support tees seamlessly and will stand up to the heat from driving and swinging any club.
For the main putting area itself, it doesn't get any better than our Golf Prograss-green. Our high-quality and high-performance nylon golf putting grass has a total thickness of 17mm. It also has an attractive, natural appearance and boasts a stimp speed of 10 seconds which can be altered depending on your preference. This combination makes it perfect for professional and domestic putting greens alike.
As mentioned, most artificial grasses are very hardwearing, but when it comes to using the turf for sports reasons, it's essential that you choose a speciality turf to really maximise your investment and provide the best surface for you to putt on.
Installing Artificial Grass for Golf Practice
We always recommend using our installation service to ensure you get the best results when laying down artificial turf, but we recognise that some people like to be more hands-on, in which case we're more than happy to provide you with all the information you need to get as close to a professional installation job as you possibly can at home.
We have an entire guide on building an outdoor putting green, but the main points are as follows. Golf astroturf isn't the cheapest, so making the most out of your roll of lawn is essential. This could mean designing your putting green in a way that makes the most of the width of the roll.
The next step is preparation. Installing artificial grass is a precarious task that requires excellent attention to detail, especially when it comes to creating a smooth base, but this is amplified when it comes to using artificial turf for golf practice.
You will need to ensure your surface is entirely smooth and that the gradient contours blend seamlessly with the rest of the base so there are no dips that could hinder your golf performance. Provided you succeed in this, your putting green should rival the usability of the one at your local golf club and will be the perfect area for you to practice your swing and refine your putting skills.
Why Choose an Artificial Grass Putting Green?
Golf courses differ from club to club, but one thing that remains the same is that the grass is always impeccable. It's perfectly trimmed, lusciously green and there's not a weed in sight. Keeping a high standard on your own personal golf course is no mean feat, and for this reason, artificial turf is the way forward.
You needn't worry about mowing the lawn, fertilising the grass, treating it for pesticides or watering it to prevent it from dying out. You also don't need to consider the tee area getting worn and trampled with frequent use because fake grass springs back to form and doesn't fade or die down over time – no matter how frequently it's used.
On top of this, you can play all year round should you wish because you don't have to worry about your grass taking a battering from the weather. Artificial turf has excellent drainage and isn't affected by lack of sunlight, allowing you to make the most out of your new putting green throughout the year.
Maintaining an Artificial Grass Golf Course
As mentioned, you won't need to mow your fake putting grass or water/fertilise it. Making sure you sweep it regularly will suffice for general maintenance. You may need to keep an eye out for moss, but this is exceptionally rare and if it does pop up, you can easily remove it by hand.
For the most part, removing leaves/debris and sweeping the lawn every now and then will keep it in tip-top condition.
Buy Artificial Putting Green in the UK
We supply two types of artificial grass for golf, as well as a hole and flag lifter. Simply contact us to find out more about our golfing fake grass and to enquire about our installation service.