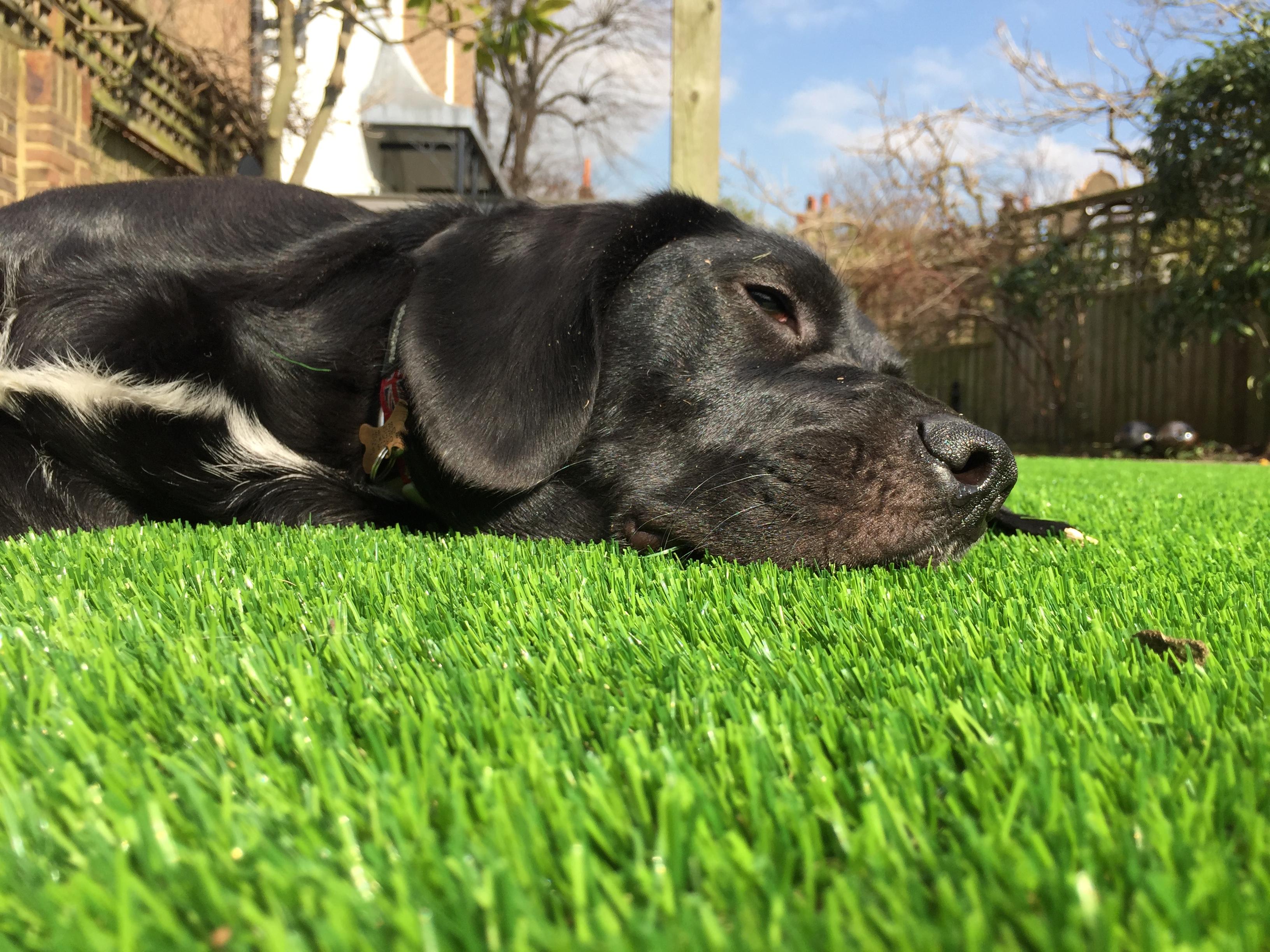 Grays in Essex is under 20 miles away from our headquarters in Shorne, Kent. As Grays is just over 20 miles outside of central London, the town is overflowing with busy commuters who don't always have time to tend to their gardens. Artificial Lawn Company provides easily maintained lawns across Kent and the surrounding areas, including Essex. We are one of the predominant fake grass suppliers in the region of Essex, and it is our goal to minimise the struggles that traditional lawns present whilst leaving your garden looking fabulous from season to season.
Looks Great
It looks luscious and full of life all year round, meaning no unsightly brown patches in the winter months
Safe
Artificial grass is family friendly, providing a safe surface for adults, children and pets alike
Low-maintenance
It's low maintenance, with hours of weeding and mowing replaced by only occasional brushing
Eco-friendly
You save water as there's no need for sprinklers in the summer - the perfect antidote to the dreaded hosepipe ban!
Utility bill savings
The reduced maintenance saves you money with lower water and electricity bills
Quality Artificial Lawns
Here at Artificial Lawn Company, our knowledge is plentiful as we have over two decades of experience in the field. We have used this time wisely to develop a synthetic lawn that is almost a mirror image of real grass. Quality is guaranteed across all our ranges, regardless of price. Our supple fibres do not lose their shape, even after years of use. Similarly, the colour of our lawns is practically a perfect imitation of the real thing.
Furthermore, the vibrant colour is not prone to fading, whilst the fibres are extremely unlikely to moult. This even relates to our cheaper options that will also last 12-15 years.
Installation Service in Grays
When it comes to installing your lawn, you do not have to go in blind and rely on your perhaps limited expertise in fitting fake grass. Instead, our expert team has put together an easy-to-follow online guide that walks you through the installation process.
When followed correctly, you can be sure that the appearance of your artificial lawn will not be hindered by awkward bumps and unsightly seams. Additionally, the guide will demonstrate how to avoid damage caused by unpredictable weather or excessive wear.
Despite this, we are aware that many customers would be much more comfortable leaving the installation to a professional, which is why we offer an installation service in the Grays region.
A Versatile Solution
It is long believed that a stunning garden requires endless maintenance, but with this modern solution, that doesn't have to be the case. Our artificial lawn can be installed in all manner of outdoor spaces from commercial to residential.
We know that a natural lawn requires much time, sunlight, and gardening expertise, whilst our fake grass only requires the initial installation and the occasional sweep. This makes artificial lawns a viable alternative to the real thing.
Buy Artificial Grass in Grays
Whether you live or work in Grays, Artificial Lawn Company can advise you on what lawn is best for your home or business. Contact us with any queries or check our list of where we work to see if our installation service extends to your area.
Hear From Our Customers
"I'd just like to say that the team worked so hard, and their attention to detail made a great deal of difference to me. It was their professionalism, that made me feel that I had made the right choice… thank you to all at the Artificial Lawn Company."