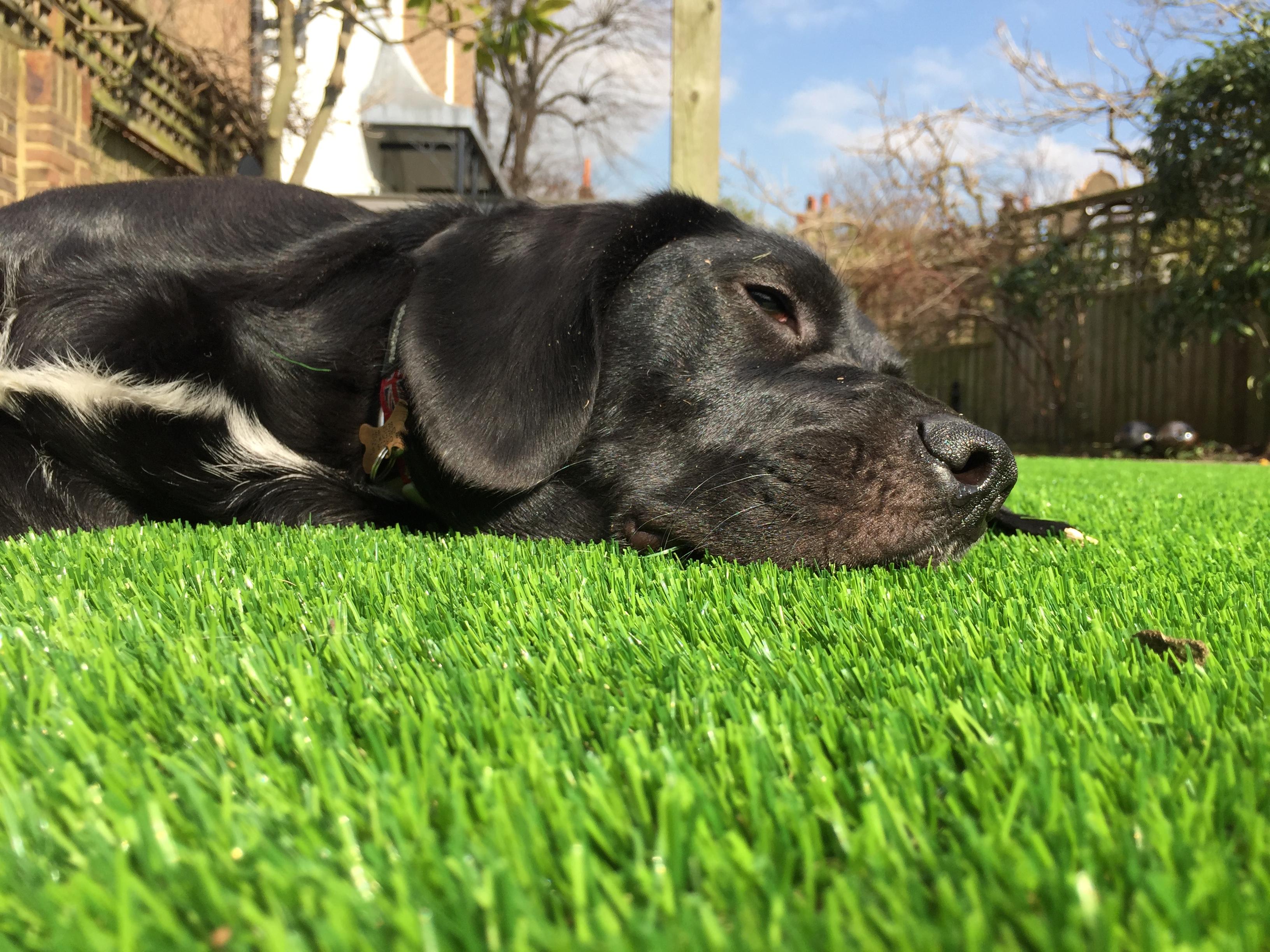 Tilbury in Essex is just over 20 miles away from our base in Shorne, Kent and sits just over 25 miles away from central London. As a result, we are one of the leading suppliers of artificial lawn to a busy town of commuters. We understand that the pressures of everyday life don't leave a lot of time for gardening, making fake grass an ideal solution. Find out more about our complete service comprising of a free evaluation, advice and consultation, plus a quick and professional installation.
Looks Great
It looks luscious and full of life all year round, meaning no unsightly brown patches in the winter months
Safe
Artificial grass is family friendly, providing a safe surface for adults, children and pets alike
Low-maintenance
It's low maintenance, with hours of weeding and mowing replaced by only occasional brushing
Eco-friendly
You save water as there's no need for sprinklers in the summer - the perfect antidote to the dreaded hosepipe ban!
Utility bill savings
The reduced maintenance saves you money with lower water and electricity bills
We are a leading supplier of natural-looking synthetic lawns across the region of Essex, making a luscious lawn achievable for all. Our lawns are not affected by weather conditions, meaning they are aesthetically pleasing from season to season, ensuring your Tilbury garden looks great all year round.
Authentically Appearing Fake Grass
You can trust that your garden will be well looked after by Artificial Lawn Company due to our extensive experience in the business. We have been in the field for upwards of 20 years and have used this time to manufacture synthetic grass that is almost indistinguishable from the real thing.
Our prices vary from range to range, but even our cheaper options are developed from the finest W shaped fibres. This unique form means that you can be confident that your lawn will be buoyant for a significant amount of time. Similarly, our bespoke blend of vibrant greens mean that your lawn's colour is not subject to fading. Our lawns are able to withstand years of wear, with all our ranges lasting between 12 and 15 years.
Installation Service in Tilbury
We always suggest that you get your lawn professionally installed by our team to ensure the best results. In the absence of a professional touch, your lawn may not be as robust and might appear to be clumsily fitted. Our expert team ensures that there are no lumps or unsightly seams when installing your lawn. Ultimately, a smooth finish comes from a specialist touch. To find out more about our expert installation service and obtain a quote for fake grass in Tilbury, click here.
A Versatile Solution
Though everyone longs for a beautiful garden space, the effort it requires is not as desirable. The installation of artificial lawn allows you to combat the unpredictable conditions that nature presents, leaving you with lovely greenery. Artificial Lawn Company fits fake grass to all manner of properties, including old, new, commercial, and residential spaces. Without ample sunlight, time, and gardening expertise, synthetic lawn is the way to go.
Buy Artificial Grass in Tilbury
To discover more about fake grass installation within the Tilbury area, please contact us. Our expert team is on hand to advise about products and installation services ahead of you placing an order. Consult our list of where we work to see if we're in operation in your area.
Hear From Our Customers
"I'd just like to say that the team worked so hard, and their attention to detail made a great deal of difference to me. It was their professionalism, that made me feel that I had made the right choice… thank you to all at the Artificial Lawn Company."