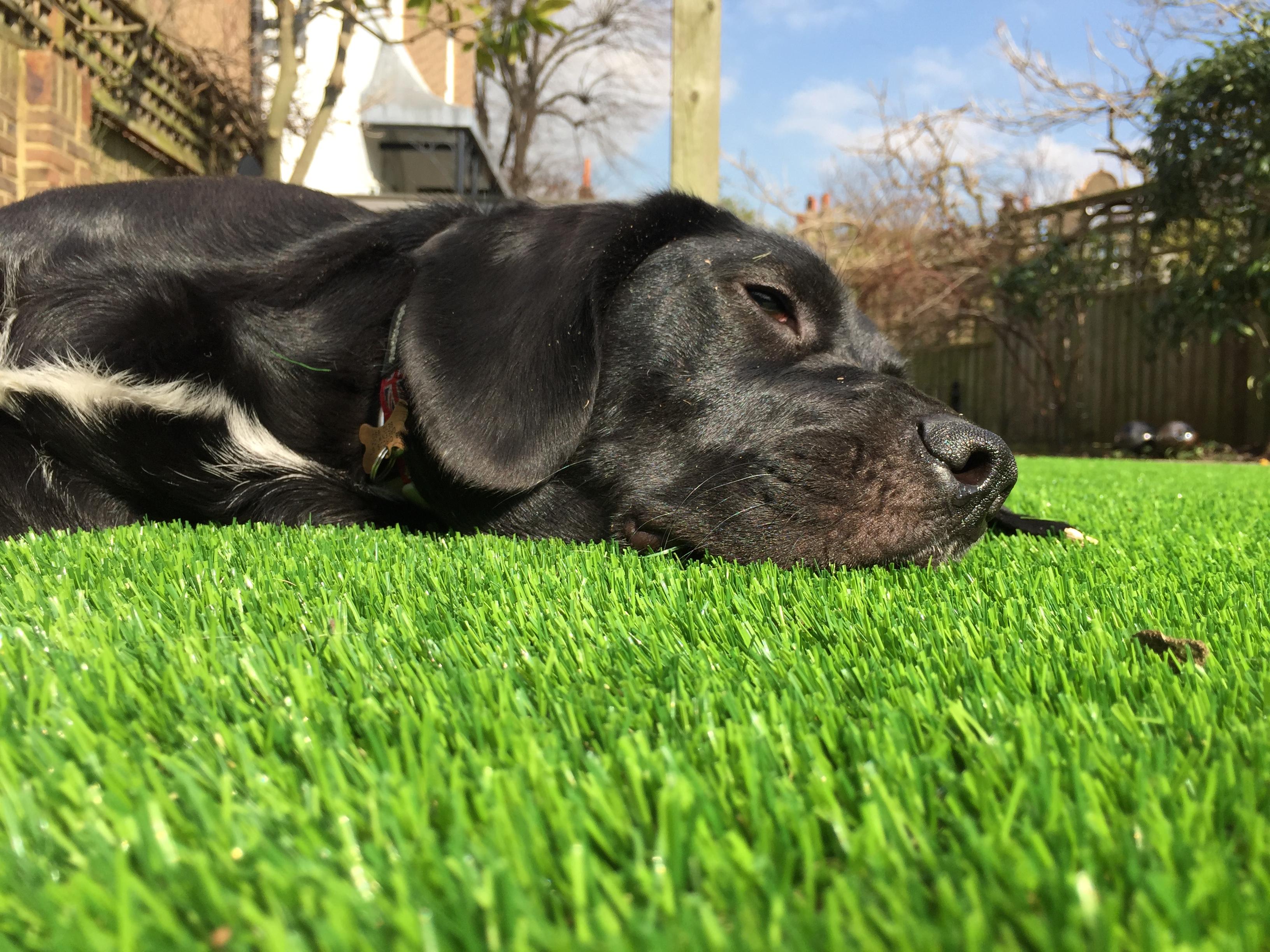 Bexleyheath is on the outskirts of London and is only around 15 miles away from our Shorne centre. Our convenient location means that we are one of the primary artificial lawn suppliers in this area. The fast-paced lifestyle of London does not accommodate the needs of gardens, yet everyone still wants a beautiful outdoor space. To make this achievable, fake grass is certainly a viable option as it has minimal requirements as opposed to a conventional lawn.
Looks Great
It looks luscious and full of life all year round, meaning no unsightly brown patches in the winter months
Safe
Artificial grass is family friendly, providing a safe surface for adults, children and pets alike
Low-maintenance
It's low maintenance, with hours of weeding and mowing replaced by only occasional brushing
Eco-friendly
You save water as there's no need for sprinklers in the summer - the perfect antidote to the dreaded hosepipe ban!
Utility bill savings
The reduced maintenance saves you money with lower water and electricity bills
Artificial Lawn Company provides quality artificial lawns in and around Kent with the pledge to make your garden as hassle-free as possible. Whether rain, snow, or shine, your garden will look fresh all year, every year.
Quality Artificial Lawns
With over two decades in the artificial lawn industry, Artificial Lawn Company has built up a large repertoire of fake grass expertise. From the crafting to the installation, you will struggle to find something that our team does not know about. As a result, we were able to create unbelievably natural-looking artificial grass.
Many people believe that the prices of artificial lawns are extortionate, however, this is absolutely not the case. Here at Artificial Lawn Company, we offer lawns of all prices, meaning there will be one to suit your budget. Nonetheless, even for our cheaper ranges, the quality is not compromised, leaving you with a luxury lawn regardless of cost.
Our lawns are made using C & W shaped fibres that do not lose their shape due to excessive use for years on end. Similarly, our unique blend of colours creates a fresh and realistic lawn without the risk of fading. Not only will fading be avoided, but our fibres are also not prone to shedding. This means you will be able to enjoy your lawn for at least 12-15 years.
Artificial Lawn Bexleyheath Installation
Something that might deter consumers from purchasing artificial lawns is a lack of knowledge about the installation process. Therefore, Artificial Lawn Company has you covered with an online installation guide.
This will talk you through how to fit your new lawn without unsightly lumps and clumsy seams. Additionally, it will teach you the best way to avoid damage to your lawn caused by extreme weather and constant wear.
However, if you prefer that professional touch, we also offer an expert installation service in the Bexleyheath area.
Modern Gardening Problems Solved
Undeniably, a luscious garden is sought after, yet the work that goes into it leaves a lot to be desired. Therefore, Artificial Lawn Company has offered the ideal solution of fake grass for your old, new, residential, and commercial spaces.
Especially in London, sunlight is seriously lacking; this is a vital component to nourished grass. However, artificial lawns will flourish even in the most built-up of areas, whatever the time of year.
Buy Artificial Grass in Bexleyheath
To learn more about artificial lawns in Bexleyheath, get in touch via our website. Whether you wish to browse our quality range or have any questions regarding installation, our team is on hand to help. Alternatively, check the list of where we work to find out if we fit lawns in your area.
Hear From Our Customers
"I'd just like to say that the team worked so hard, and their attention to detail made a great deal of difference to me. It was their professionalism, that made me feel that I had made the right choice… thank you to all at the Artificial Lawn Company."