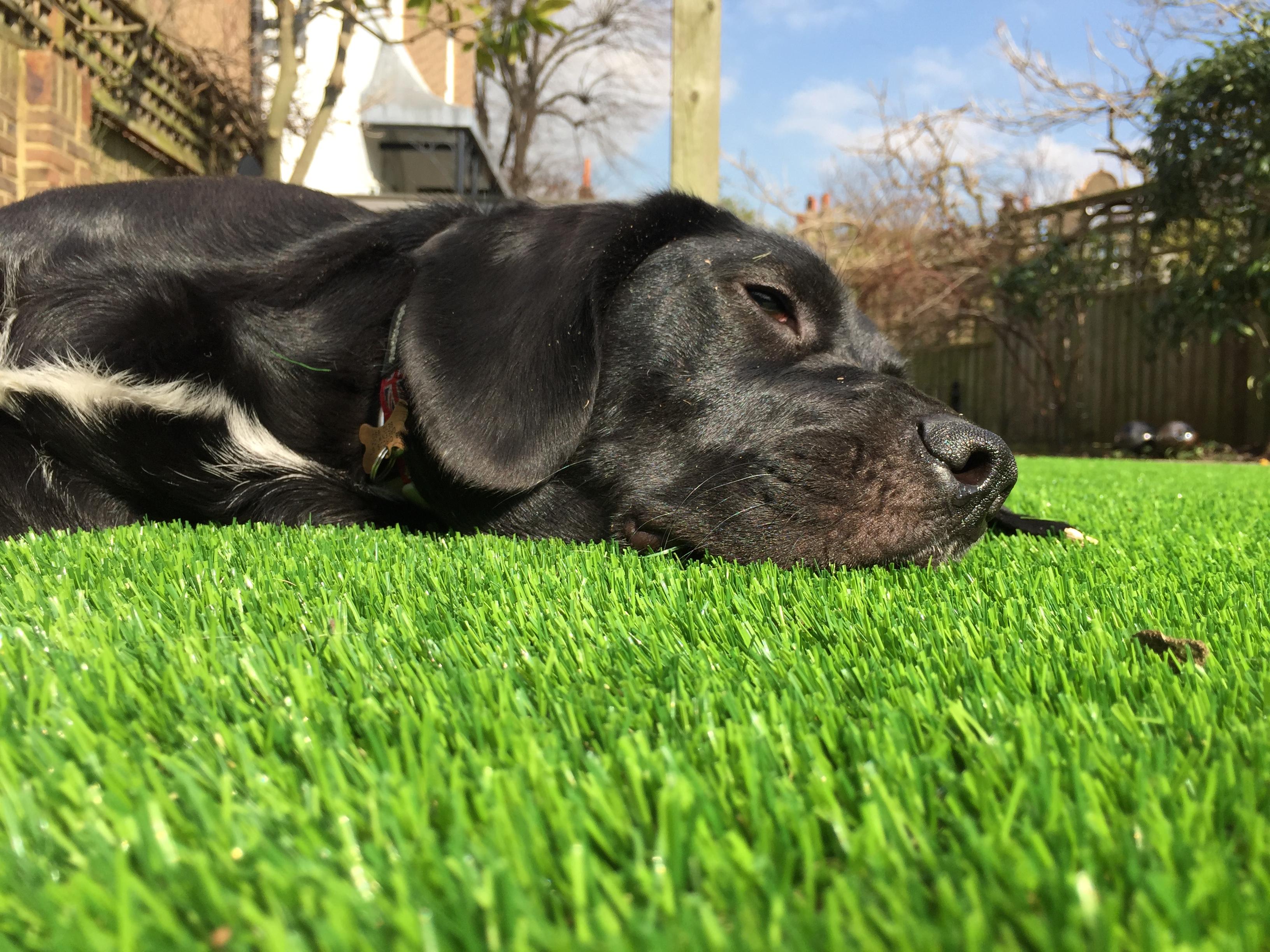 Bromley sits on the outskirts of London and is just over 20 miles away from our home in Shorne, Kent. Since we are just a stone's throw from Greater London, we are proud to be one of the leading artificial lawn providers of the area. Maintaining a luscious garden is no easy feat, especially in the bustling city of London. Therefore, we have come up with a solution so that you can get maximum satisfaction from your outdoor space with minimum effort..
Looks Great
It looks luscious and full of life all year round, meaning no unsightly brown patches in the winter months
Safe
Artificial grass is family friendly, providing a safe surface for adults, children and pets alike
Low-maintenance
It's low maintenance, with hours of weeding and mowing replaced by only occasional brushing
Eco-friendly
You save water as there's no need for sprinklers in the summer - the perfect antidote to the dreaded hosepipe ban!
Utility bill savings
The reduced maintenance saves you money with lower water and electricity bills
Artificial Lawn Company distributes excellent artificial lawns to Greater London and the surrounding areas with a mission to alleviate the struggles of gardening in mind. You can be sure that your garden will not fall victim to poor weather with our quality fake grass.
Luxury Fake Grass
Artificial Lawn Company are one of the best in the business with over 20 years of experience. There isn't much that we don't know when it comes to artificial lawns, meaning our team is readily equipped for any situation. Furthermore, our thorough development has resulted in artificial lawns that are virtually indistinguishable from the real thing.
We promise high-quality grass without the need to break the bank; our diverse ranges cater to a variety of budgets, meaning you can select quality grass to suit your needs. Despite our affordable prices, our quality is not sacrificed; even the cheapest options have shaped fibres creating a springy, durable surface. Similarly, we carefully select and blend colours to create a faultless and fadeless finish.
Much like fading, shedding fibres do not need to be of concern as our lawns are designed to endure 12-15 years of use.
Installation in Bromley
One thing that worries a lot of consumers is the actual installation of the artificial lawn, but our expert team have developed an installation guide to walk you through the process of fitting fake grass.
With the help of the guide, you will not need to fear lumps or awkward seams as it will teach you to avoid and fix such issues. Additionally, it will demonstrate how to fit fake grass to withstand challenging weather conditions.
Alternatively, you might feel more comfortable if you leave your garden in the hands of a professional. Fortunately, we also offer an expert installation service.
An Adaptable Solution
Many people find themselves ashamed of their gardens simply because their busy schedules do not allow them time to maintain their outdoor space. Artificial Lawn Company offers solutions for residential, commercial, old, and new outdoor areas.
Particularly in London, your garden might be struggling for sunlight, making luscious natural grass incredibly difficult to achieve. Artificial lawns are a great way to ensure that your lawn is looking fresh all year round.
Buy Artificial Grass in Bromley
To find out more about our selection of fake grass, contact us via email, telephone, or online enquiry. Furthermore, you can refer to our list of where we work to see if we operate in your area.
Hear From Our Customers
"I'd just like to say that the team worked so hard, and their attention to detail made a great deal of difference to me. It was their professionalism, that made me feel that I had made the right choice… thank you to all at the Artificial Lawn Company."