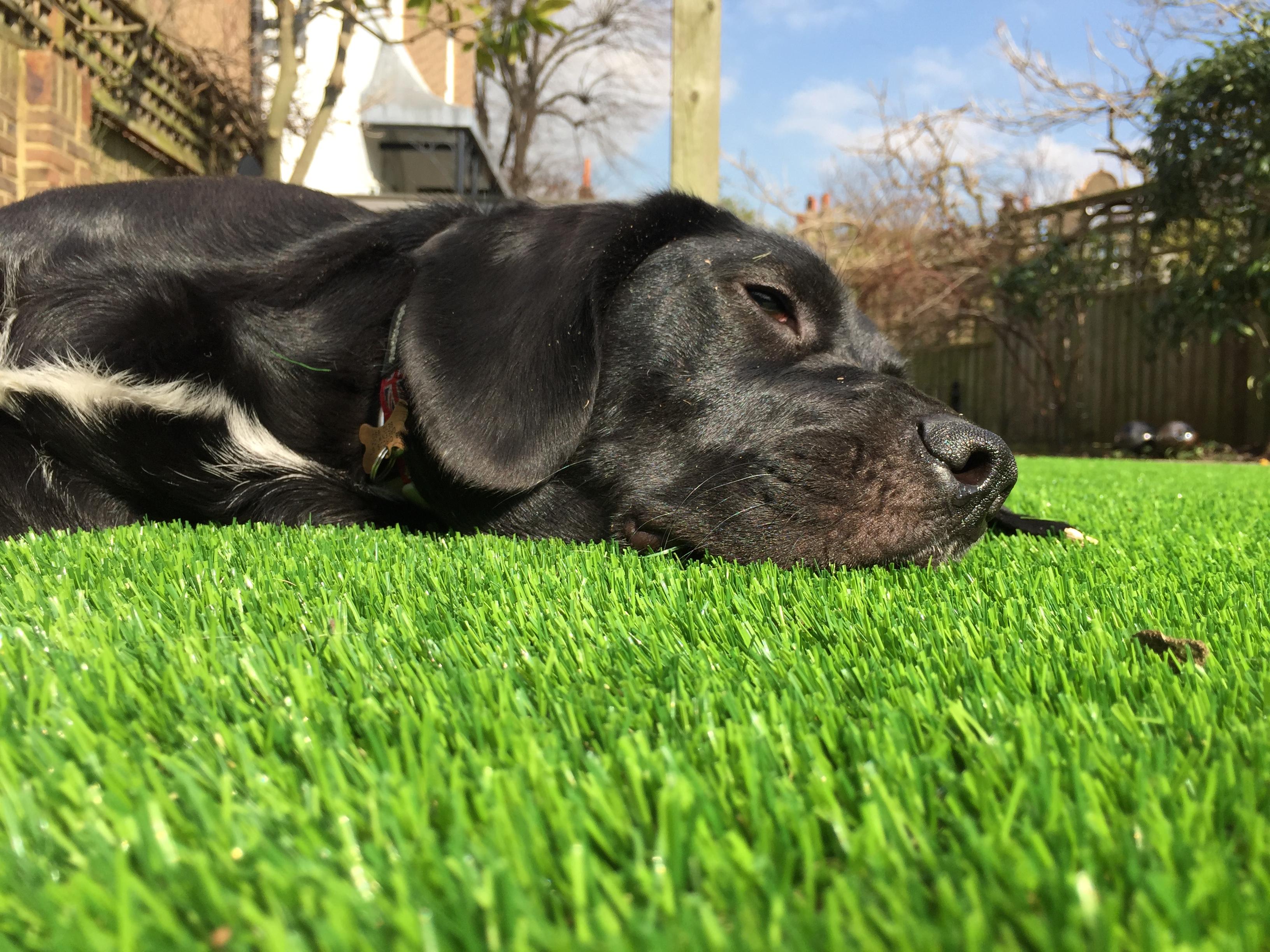 Eltham is situated in the Royal London Borough of Greenwich and is just over 20 miles away from our base in Shorne, Kent. Our accessible location means that we are one of the main providers of artificial lawns in the Greater London area. With a home in the royal borough, you will want a regal lawn to match. However, busy city lives mean that this is not always attainable from a natural lawn. Fake grass looks great and requires minimal maintenance.
Looks Great
It looks luscious and full of life all year round, meaning no unsightly brown patches in the winter months
Safe
Artificial grass is family friendly, providing a safe surface for adults, children and pets alike
Low-maintenance
It's low maintenance, with hours of weeding and mowing replaced by only occasional brushing
Eco-friendly
You save water as there's no need for sprinklers in the summer - the perfect antidote to the dreaded hosepipe ban!
Utility bill savings
The reduced maintenance saves you money with lower water and electricity bills
Artificial Lawn Company offers natural-looking artificial lawns in and around Kent and London with the promise of a prim and proper lawn all year round.
Stately-Looking Lawns
With two decades of experience in the artificial grass industry, our team are fully equipped to deal with all manner of situations. This wealth of knowledge has given us the means to craft fake grass that is virtually identical to the real thing.
Although our artificial lawns are rich in quality, our prices do not reflect this. Instead, our range has an array of prices to cater to any budget. We are conscious of ensuring that our fibres are durable so that they maintain their shape over a long period of time. Furthermore, we mimic the colour of real grass through a unique blend of colours which also results in minimal fading.
On average, our fake grass will go 12-15 years without fading or flaking. This is with limited maintenance and even applies to our cheaper options.
Installation in Eltham
Understandably, you might not be familiar with the processes of fitting fake grass, but thankfully, our expert team are. They have taken all the difficulty out of the process for you by putting together a handy installation guide.
The guide will instruct you on how to flawlessly lay your new lawn without clumsy bumps and hideous seams. Similarly, it will educate you on how to avoid damage from severe weather conditions and excessive use.
Additionally, we offer a professional installation service in the Eltham area for those who appreciate that specialist touch.
A Majestic Solution
A well-kept garden is absolutely imperative in the Royal Borough in order to keep up with grand appearances. Your residential or commercial outdoor space will stand out for its splendour once Artificial Lawn Company turf has been incorporated.
Our lawns will be sure to flourish even with the limited sunlight that London has to offer, meaning your lawn will look regal in rain or shine.
Buy Artificial Grass in Eltham
If you are interested to learn more about our artificial grass solutions, please get in touch, and a professional member of our team will be able to assist you. Alternatively, you might consult our list of where we work to check if our team installs lawns in your area.
Hear From Our Customers
"I'd just like to say that the team worked so hard, and their attention to detail made a great deal of difference to me. It was their professionalism, that made me feel that I had made the right choice… thank you to all at the Artificial Lawn Company."