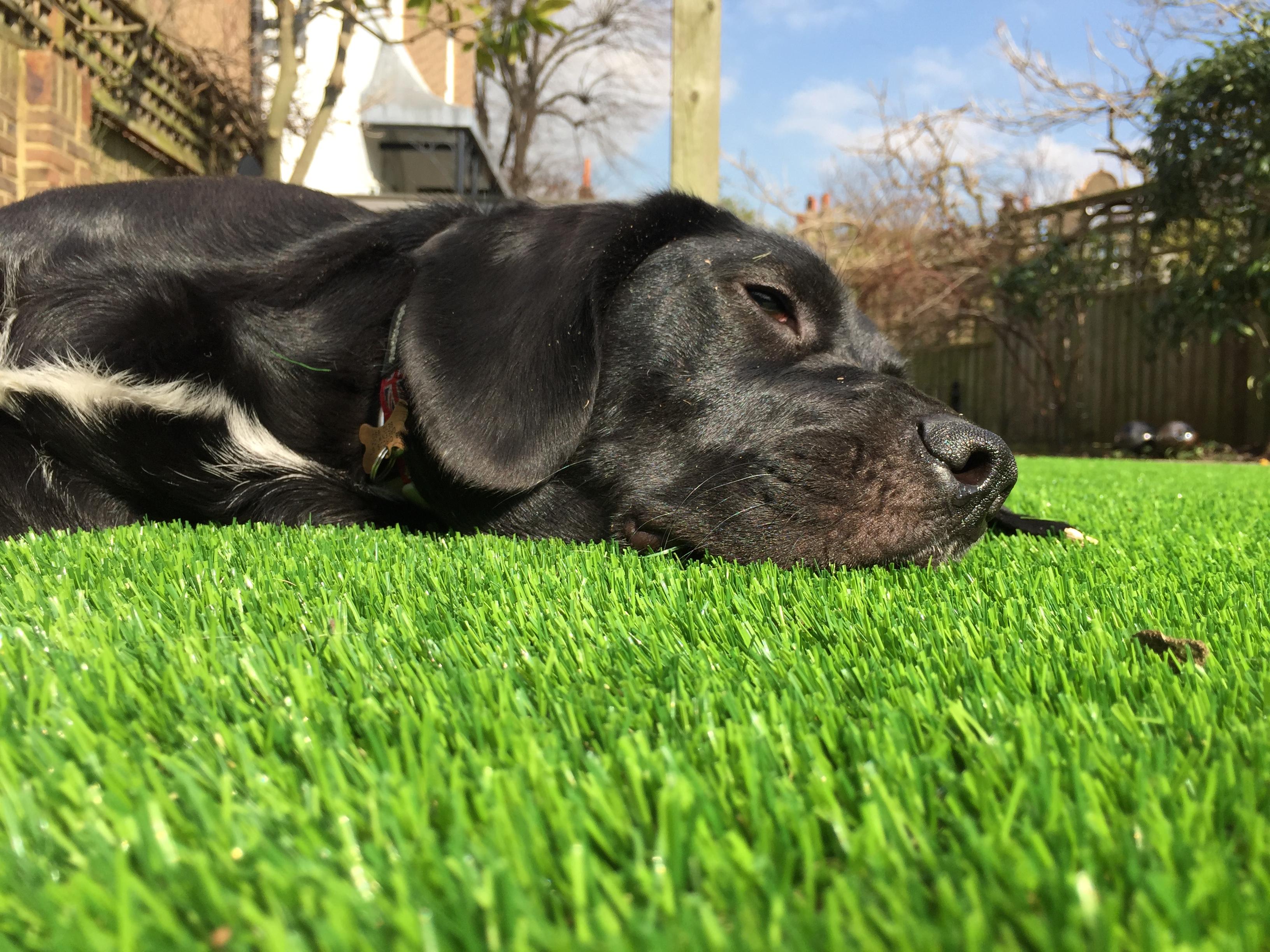 Greenwich is just southeast of the heart of London, just over 20 miles away from our headquarters in Shorne, Kent. Due to our handy location, we are one of the leading providers of artificial lawns within the region of Greater London. Being close to one of London's stunning parks, you will not want your lawn to pale in comparison. Despite this, natural lawns need constant care, and with a bustling London lifestyle, this is sometimes not achievable. Hence, fake grass is an ideal alternative.
Looks Great
It looks luscious and full of life all year round, meaning no unsightly brown patches in the winter months
Safe
Artificial grass is family friendly, providing a safe surface for adults, children and pets alike
Low-maintenance
It's low maintenance, with hours of weeding and mowing replaced by only occasional brushing
Eco-friendly
You save water as there's no need for sprinklers in the summer - the perfect antidote to the dreaded hosepipe ban!
Utility bill savings
The reduced maintenance saves you money with lower water and electricity bills
Artificial Lawn Company supplies realistic-looking fake lawns across Greater London, Kent, and nearby areas. We guarantee that our artificial grass will allow you to have a spectacular garden all year round in the absence of the usual hassle.
Luxury Artificial Grass
With over 20 years' experience, there is not much that the Artificial Lawn Company team do not know about the development and installation of fake lawns. This abundance of knowledge has allowed us to produce artificial grass that is almost identical to a natural lawn.
Our artificial lawns are luxurious in quality, but this does not necessarily mean that they have the price to match. Our range is comprised of various prices, meaning you can select whatever lawn suits your budget. We ensure that our fake grass does not lose its form or bounce over time due to high quality shaped fibres that retain there shape for years. As well as this, we blend a variety of colours in order to create a realistic look and to minimise fading.
In addition to fading, you also do not have to worry about moulting fibres as our lawns are built to last. Typically, our artificial lawns will withstand 12-15 years of wear with minimal maintenance.
Installation in Greenwich
Purchasing fake grass is all well and good but what happens when it is time to fit it? Fortunately, our expert and professional team have put together a simple installation guide that will train you in achieving a flaw-free finish.
The guide will teach you how to avoid and fix the presence of bumps and obvious seams in your lawn. Furthermore, it will walk you through the best way to prevent weather and wear damage.
However, if you would prefer to leave the installation in our team's hands, you can request an installation quote today.
The Ideal Garden Solution
A well-kept garden is comfortable and inviting, however, the various pressures of modern life mean garden maintenance can often take a backseat. Whether you wish to revamp your residential or commercial outdoor space, Artificial Lawn Company has a solution for you.
One key element that is vital to grass growth is sunlight. This is something that is severely lacking in the big city due to the multiple obstructive buildings. Fake grass looks immaculate in every possible condition.
Buy Artificial Grass in Greenwich
If you would like to find out more about artificial grass in Greenwich and look at our lovely selection of fake lawns, please get in touch. Additionally, you can consult our list of where we work to see if we are in operation in your area.
Hear From Our Customers
"I'd just like to say that the team worked so hard, and their attention to detail made a great deal of difference to me. It was their professionalism, that made me feel that I had made the right choice… thank you to all at the Artificial Lawn Company."