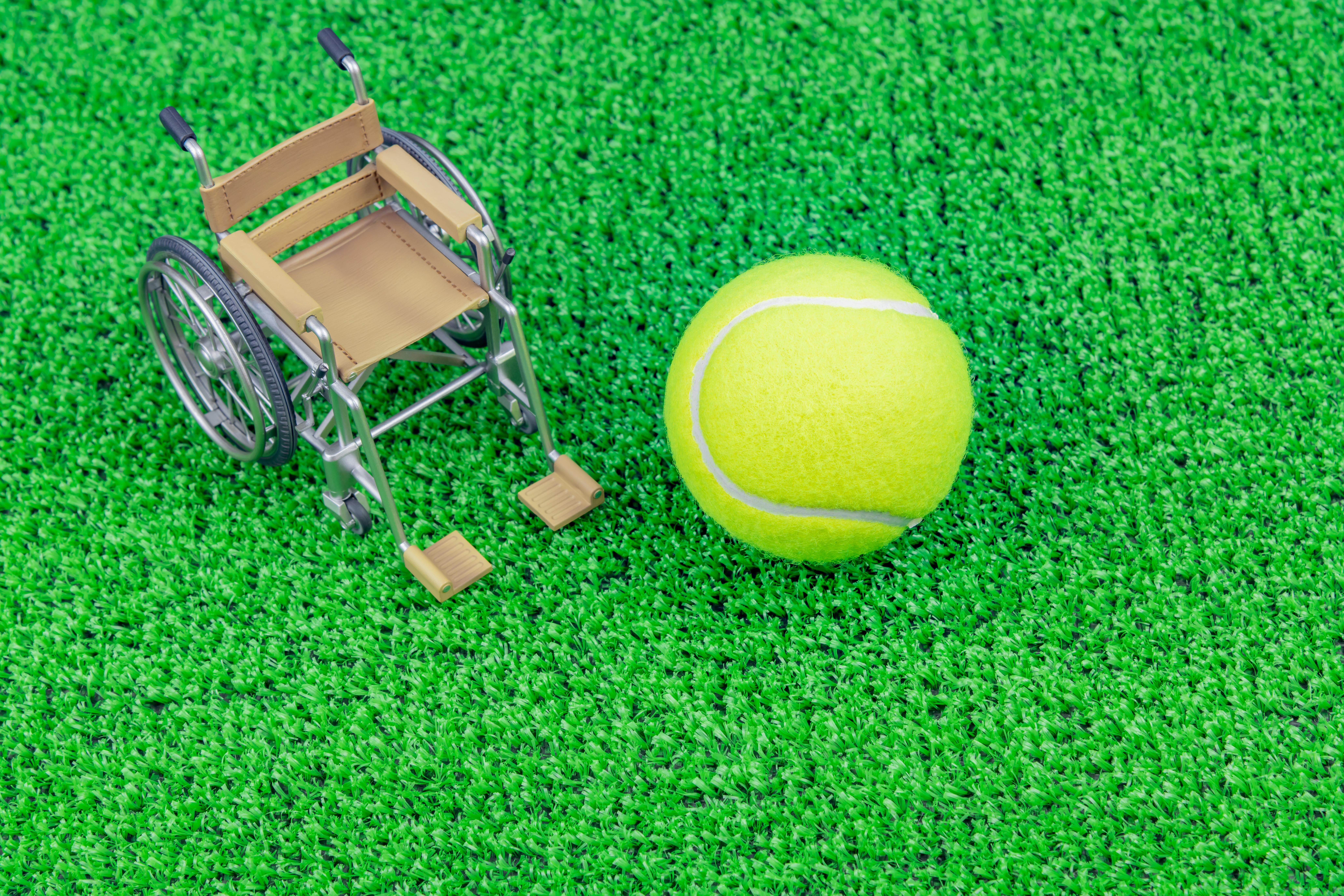 In the UK, more than 11 million people have a disability, 1.2 million of whom use a wheelchair, with countless others relying on walking aids or having restricted mobility. More than 45% of people with a disability are over the age of 66, many of whom fit into the demographic of being keen gardeners. This is according to Disability Sport, meaning that help with gardening for the disabled should receive greater attention.
Natural turf, gravel, bark, and slate are not always accessible to those who enjoy gardening or those who use wheelchairs, but artificial grass is. If you're disabled or if you know someone who is and who wants to make their garden more accessible, fake turf might be a good option. In addition, if you run a public park or a play area, artificial grass will ensure that everyone can enjoy the facilities and have equal access, making accessible gardens for the disabled.
Even Surface
One of the main issues with real turf is that it can be uneven, and it's not always easy to see where the changes in the surface are because of the long blades. Whether the ground underneath the soil is simply uneven or the lawn has been pocked by divots and holes, it can cause a trip hazard. This could be potentially even more harmful to those who are disabled or have mobility difficulties.
An artificial lawn is a consistently flat surface, making it one of the best gardening aids for the disabled. Prior to installation, our team levels out the ground to make sure it is entirely flat and even. Each type of lawn has a different pile length, so if you choose a shorter pile length (which we would recommend for a disability garden), you can easily see where there might be any changes in the ground – although the area will be completely levelled beforehand. This way, you can effortlessly achieve a disabled friendly garden design.
Wheelchair Friendly
A big issue that wheelchair users face is not having smooth access to the garden. A large part of this is due to the uneven ground making it difficult for the wheels to turn efficiently, but there are other reasons behind it, too. One of these reasons is a sharp surface that could damage the wheels, as is the case with gravel or slate. Another reason that some gardens aren't wheelchair friendly is because of softness which can cause sinking. This is more common in winter or after there has been some rainfall, especially with grass, but it can happen with bark in play areas as well.
Artificial grass is a sturdy material that is both smooth and unaffected by the weather. Whilst it might get wet, it won't get slippery or muddy, which could cause wheelchair issues, nor will it get sodden with rainwater due to the extensive drainage underneath. This makes artificial grass excellent for disabled access gardens.
Accessible Gardening
Traditionally, gardens have flowerbeds and planted areas around the edge at ground level. There are many people who find it difficult to get down to the ground, and many more who think that artificial grass takes away all flowerbed prospects. This is not the case. Wheelchair accessible raised garden beds are readily available and bring the soil to a reachable level. This means even if you have an artificial lawn, your garden can still be a hub of biodiversity of life, but it will be more accessible.
Low Maintenance
In a residential setting, natural turf will need to be trimmed and kept in good order. If not, it could quickly become overgrown and difficult to manage. For disabled gardeners, it's not always easy or possible to mow a lawn or water it, nor is it possible to pull out weeds. This can quickly result in an unmanageable garden that will take more effort to get on top of, especially when the weather isn't good. Artificial lawn is installed on top of a geotextile weed membrane which stops weeds from coming through and ruining the lawn.
Those who struggle with their mobility commonly have more seating options in their gardens so that they can sit down and take a break when needed. On a natural lawn, the seats may sink or even cast a shadow on the grass, resulting in a dead patch. Providing the seating isn't sharp, the artificial lawn will be undamaged by the furniture.
Fake grass looks beautiful all year round and requires next to no maintenance, making it a great option for accessible gardens for the disabled.
Installation
Our expert team professionally installs artificial grass in all manner of settings, including wheelchair accessible garden ideas. We are able to cut around objects such as ramps neatly and efficiently, creating a seamless look that can draw attention away from aids and extend the beauty of the garden. We can also install artificial lawns neatly around garden paths, creating a flowing and uniformed look, even in the trickiest of corners.
Speak to us Today
We are more than happy to provide additional information on how our artificial lawns can help those with disabilities. We can also give advice to public sector providers and businesses about how they can make their outdoor space accessible to everyone through synthetic turf. To find out more, please don't hesitate to get in touch with us.