Over the years, artificial grass has proven itself as a versatile alternative to organic lawn. It isn't just its appearance that makes it so popular though. A fake lawn from Artificial Lawn Co is durable and sturdy, making it an ideal all-weather solution, not to mention perfect for pet and human traffic too.

Focusing on the former, pets can benefit massively from an artificial lawn. Not only is it soft on the paws and easy on the eyes, it won't suffer as a result of wear and tear or mess. This makes it a more hygienic and in some ways, safer substitute.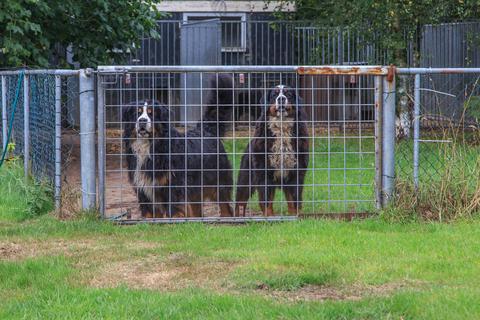 If you've just replaced your lawn with fake grass and you have some scraps left over, why not consider putting these to good use in your pet's cage? Whether you have rabbits or guinea pigs, lining the cage with leftover pieces of artificial lawn is a great way to share the love of this popular alternative.

Below we have compiled just a few ways you can use artificial grass for pet cages.

Flooring
One of the most popular ways to line the cage is to use fake grass for flooring. Not only can it be washed down quickly and easily, but disinfectant can be used on this surface. This allows you to keep the cage clean and sanitary.

In addition, its natural and realistic appearance will give your pets a taste of fresh summertime lawn, even when it's pouring down with rain. This means happiness all-round.

A Green Backdrop
Conversely, if you don't fancy using it as flooring, why not give your pet a slice of the good life with a green backdrop? Easy to install, artificial grass can be used on the cage walls to keep your pet's mood lifted. It looks fantastic and can be washed down if you notice any dirt building up between the blades.

Splash 'n' Dash
Finally, if you aren't too keen on the suggestions above, why not give your beloved pet a coaster or 'table mat' for when they enjoy their meals and a drink of water? Using artificial grass for this purpose is great as it will catch any 'splash 'n' dash' moments from your pet. Plus, it will allow your pet to enjoy a spot of summer joy all year long.

These are just three ways to use fake grass in a pet's cage courtesy of ALC. Do you have any more ideas? What ways have you tried using artificial grass for your pet?

Of course, replacing your entire lawn is just as good as giving your pet their own green space. Not only is this surface very gentle on tender paw pads, but its realistic appearance is ideal for pets who enjoy a sprawling 'field' to run around in.

So, next time you're thinking of paying out for repairs on another pet-damaged muddy patch, opt for artificial grass and watch your maintenance troubles disappear. Read more here to view our extensive range of durable fake lawns today!
Need some inspiration? Request a sample pack below.