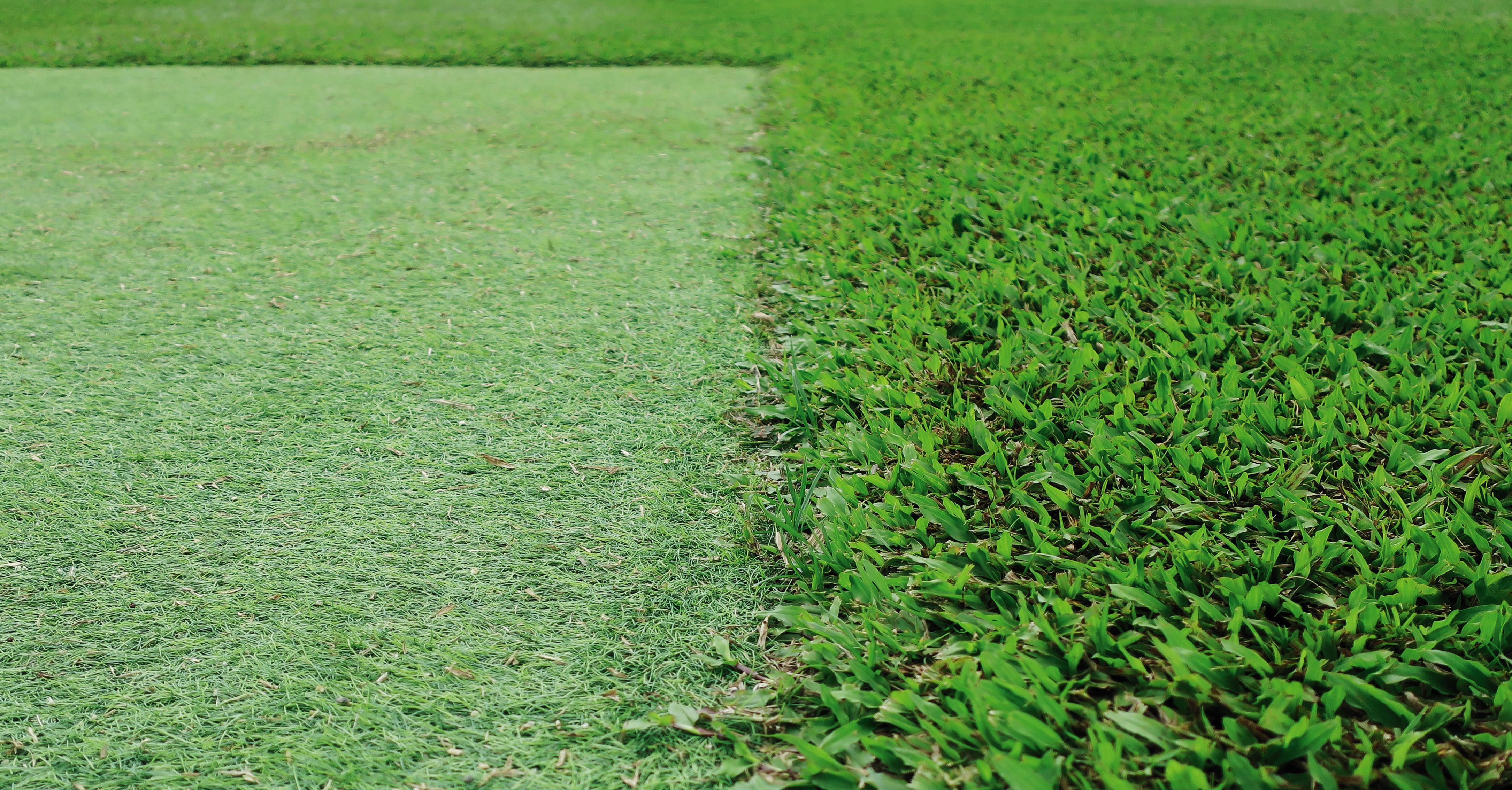 Artificial grass and real lawn have many similarities, but they also have several differences, too. Whilst artificial lawn is extremely natural looking and soft, some people simply prefer the feel of a natural lawn. In this instance, we often get asked if we can lay artificial lawn next to real grass. If you're wondering the same, keep reading as we explain everything about laying turf next to existing grass.
Can You Combine Artificial Lawn and Natural Turf?
In short, yes, you can indeed combine artificial lawn and natural turf. There are several instances as to why someone might want to do this – including because they want a low maintenance lawn area to relax or play, but they also want a real lawn area for biodiversity or for a dining area. Whatever the reason for the combination is, it is possible to pair the two surfaces.
How to Lay Turf Next to Existing Lawn
In the instance that you choose to mix fake and real grass, you need to take great care during the installation process. As always, we recommend those who live in our south east catchment area to call on the services of our professional installation team, but we recognise many of our clients live across the length and breadth of the UK, meaning they need to rely on our DIY installation guide to fit their grass. If you're planning on doing this but want to keep aspects of natural turf, too, here are some things to keep in mind.
First and foremost, you need to install your artificial turf as normal. This means removing the existing surface, be it natural lawn or gravel. You will need to lay a base of granite dust, but at this stage, you also need to add your edging. When it comes to combining real and fake lawns, we always recommend separating the two with a border or edging of some description. This is because your real lawn will inevitably need cutting, and the last thing you want is to accidentally catch the surface of your artificial grass with the lawnmower. There are several types of edging you may choose from, but you might end up choosing something like brick in order to create a distinct zone. Whatever you choose, make sure you install it at this stage.
Where your artificial grass is, you will want to lay a weed membrane and then cut your grass carpet to shape. You will then need to follow our process for making neat joins before spreading kiln-dried sand across the surface of the lawn and brushing it through.
Should You Combine Natural Lawn and Fake Lawn?
In most cases, people think they should mix natural and fake grass because fake grass alone won't be suitable for pets or children. This is very much untrue.
Artificial lawns offer all the same qualities as natural turf (e.g. soft, natural-looking, ideal for pets and children), but in addition, they're low maintenance and require little looking after. This means you don't need to mix surfaces in order to use your garden to its full potential.
If anything, combining the two could be more work for you because you will need to make a conscious effort to keep on top of your natural lawn section and make sure it doesn't impede on your artificial lawn. For example, a natural lawn can become muddy and sloppy in winter, and the last thing you want is for that to be trodden through your beautiful synthetic turf.
Get More Advice
Making the decision to revamp your garden is a big one and there are a number of things you will need to consider. If you're unsure as to whether or not fake grass is the right option for you, feel free to contact us and we will be able to talk through your requirements with you and help you to find the right solution.
We can go through the types of artificial grass we supply, talk you through an installation quote and provide information on our finance options if payment is a concern for you. Please don't hesitate to call our team on 01474 364320 to find out more about how to lay turf next to existing grass.