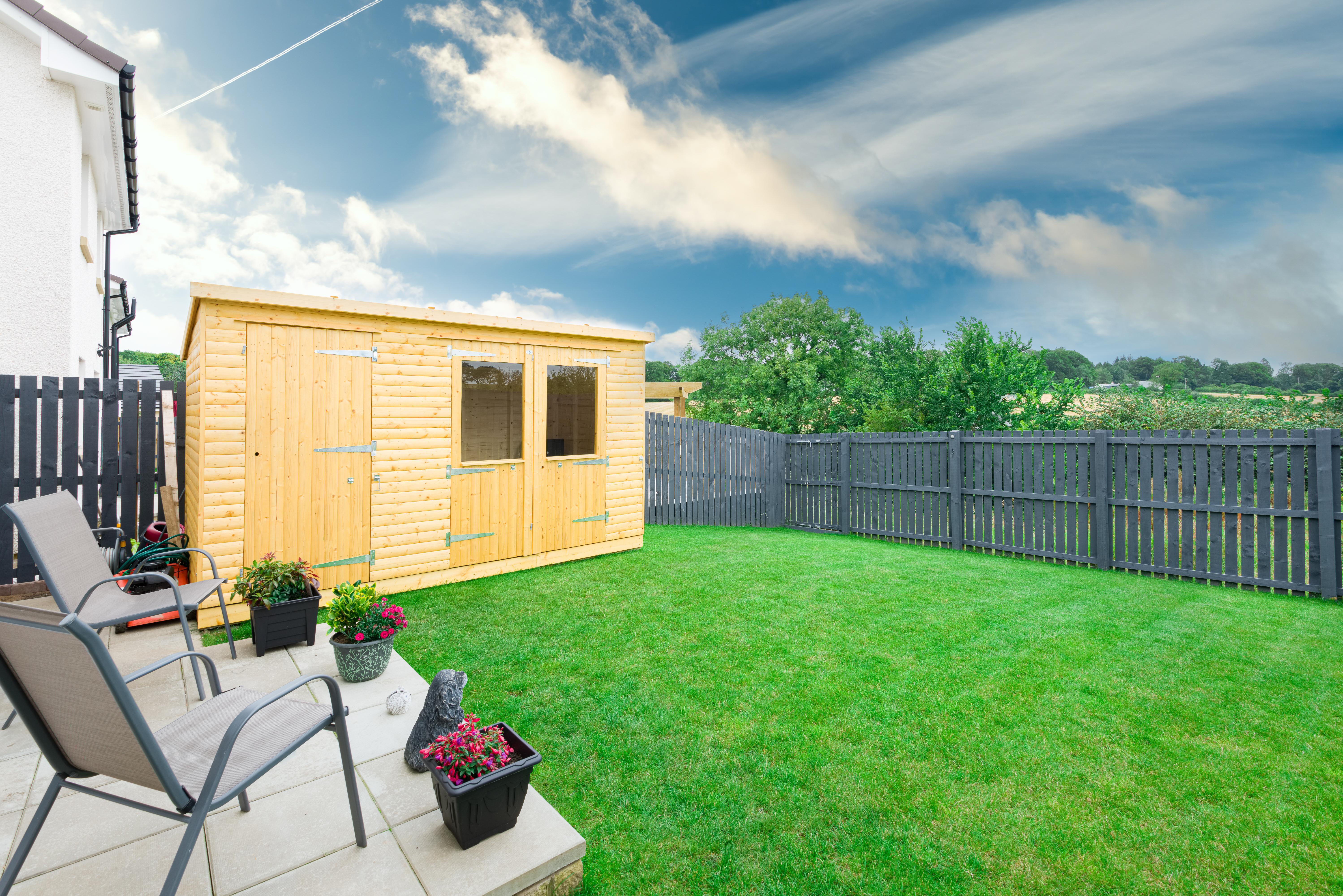 Artificial lawns have been available for over 50 years, but in the last decade or so they've become an increasingly popular option with homeowners across the UK. There are various reasons for this, including the fact that people are busier than ever and most simply do not have the time to deal with common lawn grass problems on top of their day-to-day duties.
Oftentimes, the thing that convinces people to swap their real lawn with fake turf is the number of problems that can be avoided by making the switch. If you're on the fence, here are some of the issues that can affect natural lawns but that don't have any bearing on artificial grass.
Weeds
The last thing anyone wants to do on their weekend is to spend it on their hands and knees pulling up weeds. Not only is it hard work, but it is also a never-ending job. No sooner will you have cleared your lawn than you will find yourself having to go back and repeat the work weeks later. You could opt for a weedkilling solution, but for those with pets or children, this can be risky and will mean the garden needs to remain off-limits until the weed killer has absorbed into the ground and no longer poses an ingestion risk.
Weeds also look ugly and can cause significant damage to your existing plants by essentially choking them out. When you've spent time and money on creating a beautiful planted section, you don't want to gaze upon your hard work and see a dandelion amongst your hydrangeas.
When we install artificial grass, we lay down a geotextile weed membrane that blocks weeds from poking through your lawn. No more weedkiller needed except the occasional tricky weed around the edge!
Sun Damage
We all love the warm weather, but as the climate is increasing in temperature, summers are set to be hotter than before. This is going to have an impact on all aspects of the environment, including your lawn. The grass is susceptible to sun damage. You'll know if your grass is sun-damaged because it will turn brown as a result of the heat and the power of the sun.
You can water your grass regularly during summer to try and keep it healthy, but when temperatures get too high, hosepipe bans tend to come into force. This means it's a lot harder to keep your grass looking healthy and protect it from sun damage.
Artificial lawn isn't susceptible to sun damage, meaning it will stay looking luscious and healthy all year round and won't fade.
Dead Patches
The sun isn't the only thing that can severely damage and even kill your grass. Lack of sun due to shade and trees can also have a negative effect on the growth of your lawn. Gardens that are north-facing or that are overshadowed by other buildings, and have a lot of shade, are more likely to suffer from dead patches due to lack of sunlight.
Another cause of dead patches is furniture that casts shadows, such as trampolines and dining sets. The effects of furniture shadows can be moderated by moving the furniture around, but this is a lot of effort and not ideal for most people. As already mentioned, this isn't the case with artificial lawns and it won't be affected by shadows or lack of light.
Those with pets who pee in one place will be well aware that acidity in the urine can burn the grass and kill it, leaving you with a yellow, brown or entirely bald patch. There's not much you can do to influence where your pets go to the toilet, meaning there is little you can do to protect your lawn. Artificial grass is completely safe for pets and won't turn yellow from frequent urination. It's also extremely soft under their paws, so it's a great option.
Maintenance
One of the most common lawn grass problems is that natural turf requires a vast amount of maintenance to keep it looking neat and tidy. From mowing the lawn and strimming the edges, to spreading seed and keeping mud at bay, there's a lot of work and effort involved in tending to a natural lawn, all of which is time that could be better spent with the people you love.
Our artificial grass range requires nothing more than a hose down and a brush every now and again. No more mowing, no more watering, no more mopping the floor after the mud has been trodden through. Bliss!
Order Artificial Grass Today
If the thought of no longer having to deal with the problems that come with natural lawn excites you, get in touch with our team today to discuss artificial grass installation. We will talk you through your options and work with you to find the best solution.