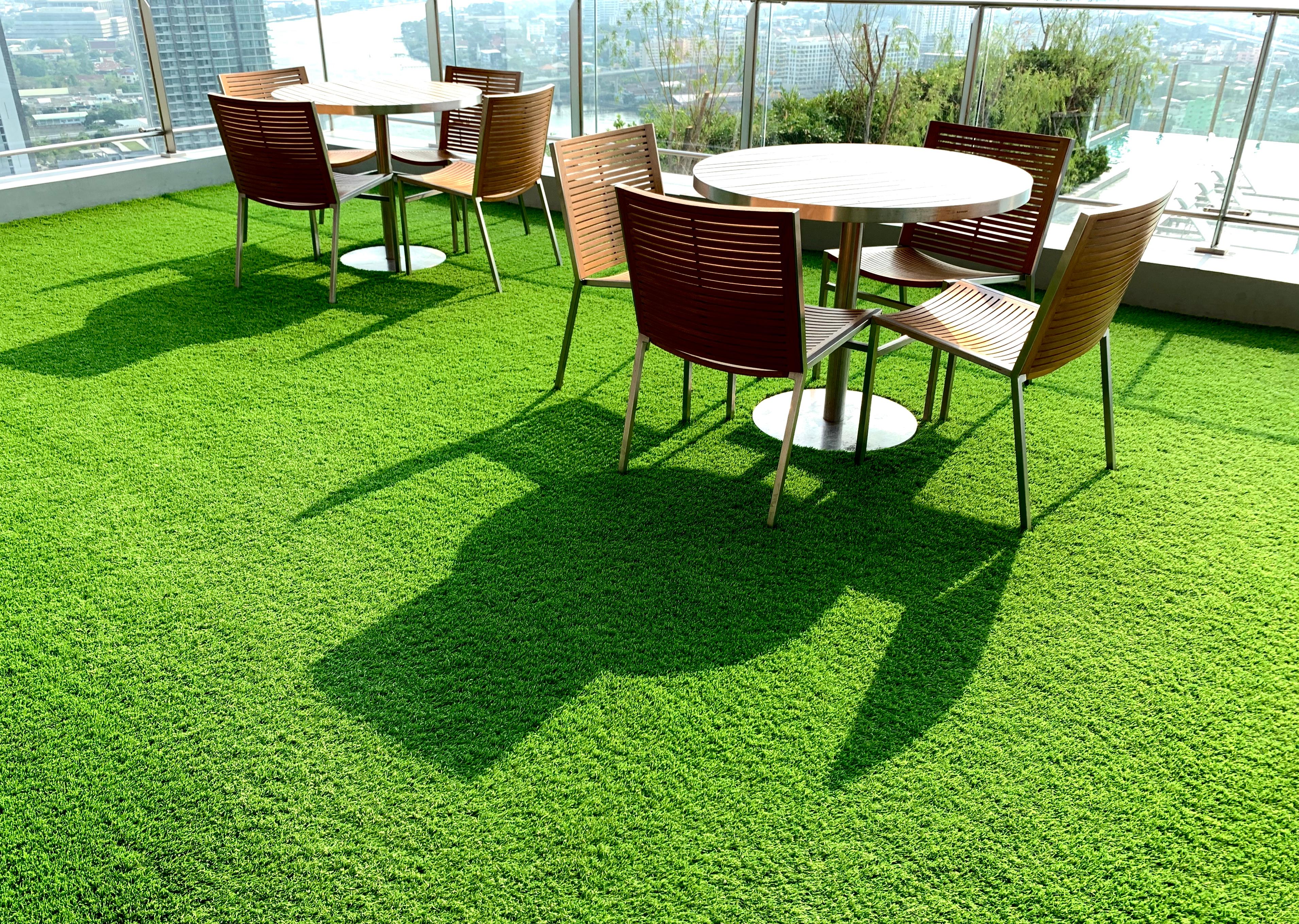 When it comes to upping sticks and moving house, there is a multitude of factors that prospective buyers can take advantage of in order to negotiate a more favourable, lower price. It's rare for people selling their homes to receive the full asking price as issues may crop up in the survey and viewings, but there are some things that deplete the value of a house more than others.
Whilst the interior of a house, the location of the property and its access to local amenities is arguably the biggest things that influence how much a house is valued and how desirable it is, the garden is often forgotten. That is despite it having a considerable amount of influence over a house's value, often being used as a common tool buyers use to barter the asking price down.
Historically, artificial grass was seen as one of the garden issues that prospective buyers could use to negotiate a lower price, but as it becomes more common, does artificial grass decrease home value in the way it used to?
Will Artificial Grass Hurt my Home Value?
The answer to this question depends on who you ask, as well as the personal tastes of the people interested in buying your home. In theory, artificial grass won't hurt the value of your home because it eliminates one of the most off-putting and value-depleting issues of all: an unkempt garden.
According to some experts, a messy and unkempt garden that is overrun with weeds, broken furniture, debris and an uncontrollable lawn can knock up to 2% off of the value of a house. The size of your garden and the overall valuation of the house will affect how much the 2% equates to; but either way, it could result in thousands of pounds being lost.
Artificial lawn can stop this from happening because it doesn't grow, doesn't die, doesn't let weeds through and doesn't look unkempt as a result. Of course, it's up to you as a seller to make sure your garden fence and furniture doesn't look battered and is kept aesthetically pleasing, as this could undo some of the work the fake grass has done to make your garden look pleasant and tidy. On the whole, the installation of artificial grass won't hurt your home value.
Does Artificial Grass Increase Home Value?
Synthetic grass won't hurt your home's value, but will it increase it? The answer to that is largely unknown. Artificial grass is more expensive to buy compared to natural lawn, but that doesn't mean it will be reflected in the amount your house is valued at.
Fake grass can certainly offer a lot of benefits that natural grass cannot, including:
Low maintenance
Won't die
Won't fade
Looks great all year round
Depending on the buyers, these benefits could well push the value of the overall house up, but it could have the opposite effect, too. This is because, for some people, a natural lawn is preferred and the costs associated with replacing artificial grass with traditional grass will mean they might try to knock some money off the asking price.
Making Your Home More Saleable
The key to selling your house is showcasing the potential it has. Artificial lawn might look better than unkept, patchy grass, but a square of plain synthetic turf isn't necessarily that much of a step up. You need to show your prospective buyers how they can make the garden and the grass work for them, and this is where the details come into play.
If you have pets, it's a good idea to scatter a toy or two to indicate that artificial lawn is great for pets and your very own four-legged friend is a shining example of that. If you have children, a child's toy can also make it clear that this is a family-friendly garden and is perfectly safe. Be careful not to go too overboard with this, though; you want to make your garden look spacious and big, not cramped and overstuffed.
It's worth buying some raised planters if you don't have any already. Placing them around the perimeter of your garden and filling them with colourful plants and flowers will demonstrate to prospective buyers that natural life can, and does, flourish in a garden with fake grass. This is something that a lot of people find off-putting about having an artificial lawn, so if you want house buyers to appreciate the investment you've made, this is a good idea because it will keep those misconceptions at bay.
If you're showing your house in winter, this is where you can really take advantage of your fake grass and make people see it as a key asset towards your home's value. A natural lawn becomes waterlogged, muddy and can die during the harsh winter months, but artificial lawn doesn't. Make the most of your perfectly luscious lawn and illuminate it with string lights hung around your fence and solar lights inside your planters. This will give a cosy look to your garden and show buyers that it's a part of your home that can be enjoyed all year round. This isn't something that can be said about homes with natural grass, so in this sense, fake grass could boost both the appeal and the value of your house.
Buy Artificial Grass from Artificial Lawn Company
When it comes to selling your house, artificial grass certainly has the potential to make your property more desirable, and this could well be translated into the value. If this is something you're interested in doing as a home improvement, Artificial Lawn Company can help. To find out more about our range of artificial grass and to get a quote, please contact us.