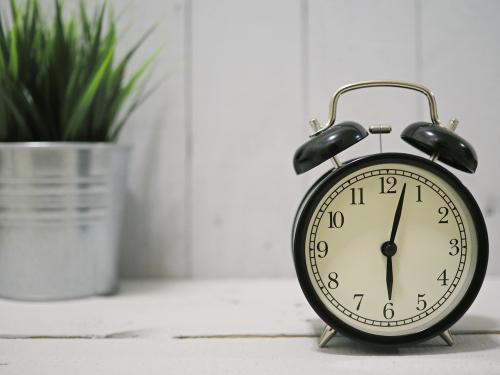 When deciding whether you want to invest in artificial grass for your home or garden, it's important to do as much research as possible. One of the most notable questions that we hear is how long does artificial grass actually last? Unfortunately, the question can't be answered in a few words because the durability of artificial grass is dependent on multiple different variables.
To answer this question, we have compiled all the essential information into one concise guide, starting with the major factors to consider and concluding with tips to help your artificial grass last that little bit longer.
The Major Factors
There are four essential variables to keep in mind when you're trying to work out how long your artificial grass will last. We will work through each one, highlighting why they're important, what to look for and what you can do to ensure you get the best grass for you.
Blade Material
Just like its natural counterpart, artificial grass is made up of thousands of individual blades. Each of the grass blades are made of plastic and sewn to a backing material. The strength of these blades obviously has a huge impact on the durability and endurance of your artificial grass, so the plastic used to produce them matters greatly.
Artificial grass is usually made using nylon or polypropylene, two very strong synthetic plastics. However, the materials do differ in certain aspects of their endurance, which makes an impact on the overall lifespan of your artificial grass.
Backing Bond
As mentioned previously, each blade of artificial grass is sewn onto a backing product to hold the synthetic turf together. The backing itself is made of two layers. The top layer is the membrane that the synthetic grass is physically attached too, whilst the second backing section is usually made of polyurethane or latex and serves as a bonding material, glueing everything together.
If this bond between the first and second layers of the backing becomes damaged, the lifespan of the artificial grass is likely to be significantly affected. With this in mind, if you can obtain an artificial grass sample, make sure that you test the strength of the backing bond. Lower quality artificial grass will have a weaker backing, whilst better offerings will be more durable.
Usage
As with all flooring materials, the amount that your artificial grass is used will have a drastic effect on its lifespan. If your artificial lawn is located in a display area of your garden where it will rarely be walked upon, then you can expect it to last a long time. On the flip side, if your artificial grass is going to be located in a playroom, or in a communal area, then it will be used regularly, significantly lowering its lifespan.
If you're expecting your lawn to experience a lot of use, it's worth investing in higher quality artificial grass which tends to be more durable.
Effective Installation
Above all else, it's absolutely essential to ensure that your artificial grass is installed correctly. Without appropriate installation, it's easy for your lawn to suffer from poor drainage, weed growth and plant-based damage, all of which will drastically decrease the lifespan of your artificial grass.
Whilst DIY projects can definitely work - you can find instructions for installing your own artificial lawn here - we always advise a professional installation service to ensure a high-quality finish that will help your artificial grass last as long as possible.
How to Make Your Artificial Grass Lawn Last Longer
Having discussed the primary factors to consider when asking how long your artificial grass will last, we can move onto the tips to consider that will help you keep your artificial lawn in top shape.
Maintenance
Artificial grass does not require nearly as much maintenance as a natural lawn, but it does still need to be looked after to ensure a long life. The primary maintenance that you should keep in mind is the immediate removal of any pet waste, organic produce and general foreign objects. Whilst most items shouldn't cause much damage to the artificial lawn and can be brushed away once per month, pet waste and other chemicals should be cleaned up immediately as if left, they can cause discolouration or damage.
Cleaning and maintenance can be undertaken with simple brushing or a rinse where necessary. The most important point to remember is that if you see an issue, deal with it sooner rather than later or call a professional in if you're not sure. A small problem can become a more noticeable or damaging issue if left unattended.
To Conclude
Artificial grass is innately durable due to the materials that it is made from, but the lifespan of your lawn is dependent on multiple factors including usage, product quality and maintenance. You can expect most artificial grass that sees regular use to last at least 10 years, with more casual usage, like that of a back garden, lasting up to 20 years.
All of the artificial grass in our range comes with an 10-year guarantee so that if something does go wrong, you're still covered. If you have any other questions about artificial grass, it's traits and whether it's suitable for you, please don't hesitate to get in touch and our team will be happy to offer you some personalised advice.