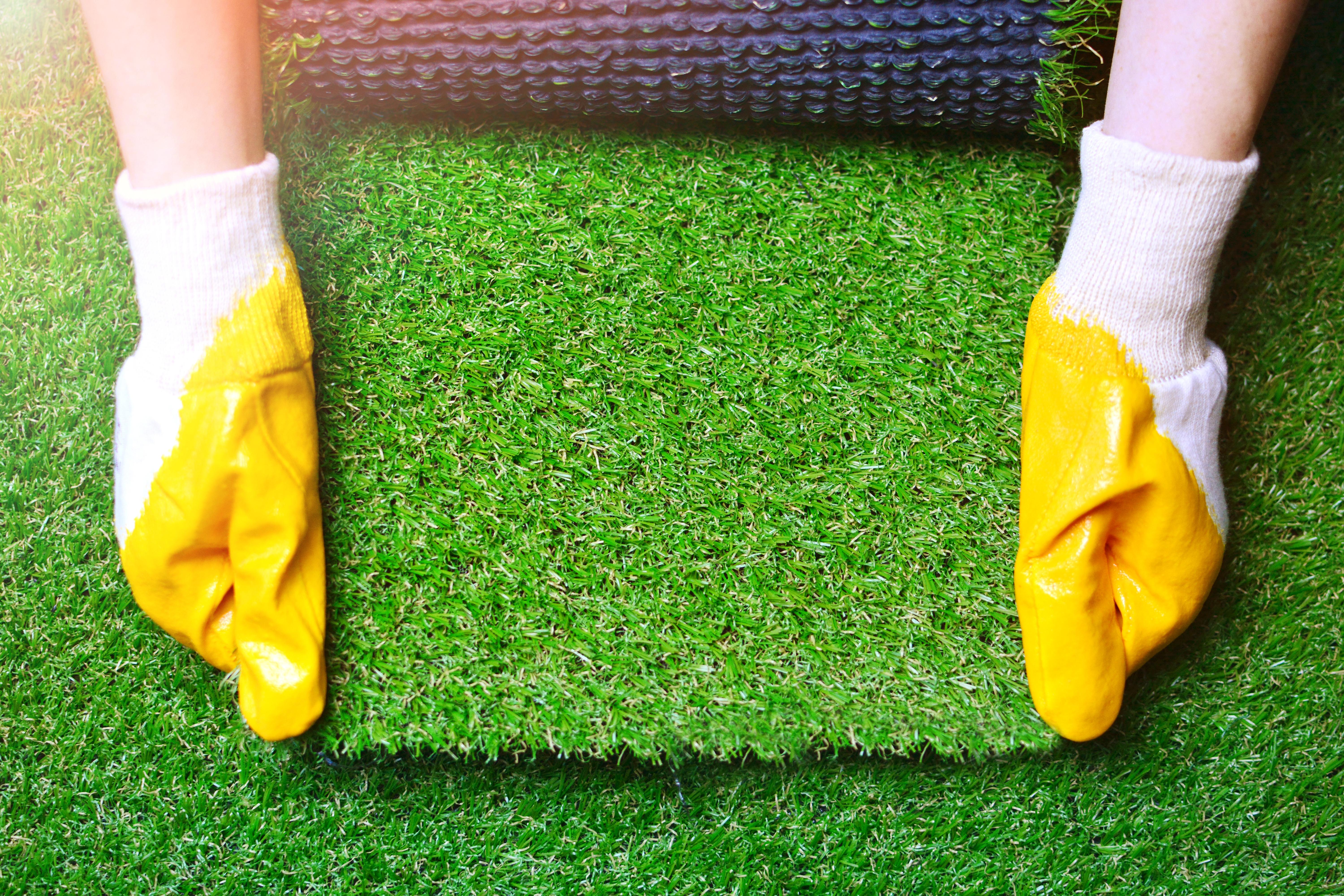 For an increasing number of homeowners, installing artificial grass is an attractive prospect for rejuvenating their gardens and easing the burden of keeping an aesthetically pleasing outdoor space.
Many people dream of replacing their worse-for-wear lawns and barren concrete patios with soft, vibrant fake grass, but the stigma surrounding the price of artificial turf puts them off. Countless people often wonder how much does it cost to have artificial grass installed, but rarely do they find a straightforward answer. That could be because it is nearly impossible to put a blanket price on any home improvement service, or it could be because some companies prefer to keep their costs under wraps so as to make as much profit as possible.
Well, if you're one of those people who want to revive their garden but are stuck asking how much does it cost to get artificial grass installed even after countless online searches, keep reading.
How Much Should Artificial Grass Cost to Install?
As mentioned above, it's near on impossible to put a blanket price on the cost of artificial grass installation. In the same way the price of plastering your living room will differ from the price of plastering your neighbour's living room, the price of putting artificial lawn down will vary greatly from property to property.
We routinely get asked how much does it cost to install artificial grass, but there is no straightforward answer. To provide homeowners with the most accurate figure, we offer an online quotation service through which we are able to offer a realistic quote based on information provided by the client.
Things that affect the price of installation include:
The size of the garden

The shape

of

the lawn

and the amount of waste from the grass itself

The state of the garden prior to installation

Access to the garden
After a client has submitted their information for an online quote, a member of our team will calculate the price. The exact cost will be determined following a home visit during which our specialists examine the site and measure it professionally. All of this is no-obligation, but until a home appointment has been carried out, a true installation figure can't be pinned down.
Whilst we can't provide an exact figure for the service as a whole off the bat, we can give you a breakdown of the cost and help you navigate the areas where you could save some money.
How to Save Money on Artificial Grass Installation
The first step to decreasing how much artificial lawn costs to install is to clear the garden. Removing existing turf, gravel or paving slabs and levelling out the area will save the installation team some work in most cases. It's hard work, but if you're working to a tight budget, it could bring the overall cost of the project down.
Use our expertly written guide on how to remove turf in preparation for installing artificial grass beforehand if this is the route you're taking.
Here at Artificial Lawn Company, we remove existing turf as part of our complete installation service, but this may not be the case with other providers. If you live outside of Greater London, Surrey, Essex, Sussex or Kent and therefore do not fall into the catchment area of our installation service, this is something you should ask if you're sourcing installation elsewhere. Alternatively, if you are choosing to save money on the cost of installing fake grass by doing it yourself, we would recommend using our turf removal guide in addition to our DIY artificial grass installation guide.
Is it Worth It?
The cost of installing artificial grass is typically higher than that of installing real grass because of the amount of work required, but if you're put off by it, it's worth remembering the benefits of fake grass.
No maintenance – no money spent on lawnmowers, seed and treatments
Can withstand upwards of 15 years of

use

No weeds,

mud

or mess

Perfect for pets and children

Doesn't fade or weather and no chance of it

dying
We believe the cost of buying and installing fake grass professionally is offset by the decades of benefits it can bring to your home or commercial property.
Get in

Touch
If you're based in our catchment area and are looking to find out what is the cost of artificial grass installed, please use our online quotation tool or contact us directly. Likewise, if you have any further questions about the installation process or our range of synthetic lawns, please don't hesitate to speak to a member of our team today.