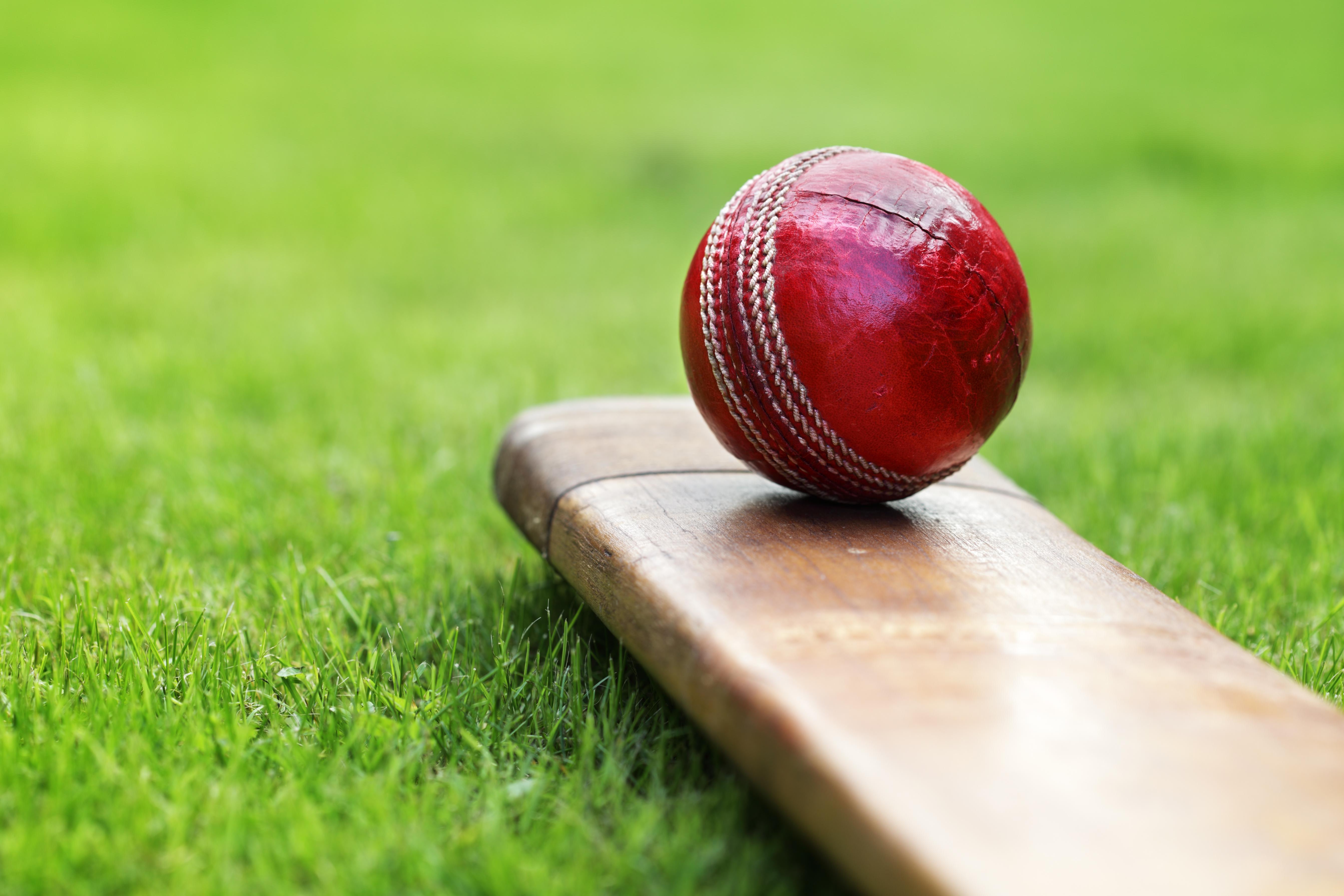 Cricket is one of our national sports and, wherever you go in the country, it won't be hard to find groups of friends setting up a makeshift crease at a park. While a full-sized match wicket is not realistic or practical in most gardens it is possible to construct a batting, end surrounded by netting or a cage to allow both batting and bowling practise.
Utilising specialised artificial cricket grass and underlays combined with a suitable base, the bounce of the ball can closely replicate that of one bowled at the world-famous Lord's Cricket Ground.
As well as ensuring your garden has sufficient space for the batting end and run-up, we would also strongly recommend that you consider positioning the cage to hit the ball away from the house and/or installing some ball stop netting away from the cage…otherwise, you may have some broken windows to repair!
Measuring Your Cricket Pitch
Before you do anything else, you will need to check your measurements. There isn't any point in digging up your garden and buying rolls of artificial grass before you know exactly how big your pitch is going to be and how much materials are required.
For a batting end wicket, we would suggest a 10m or 11m long x either 2.75m or 4m wide but you must also allow space for a suitable run-up. The regulation length to the bowling crease is 20.12m (for an adult, slightly shorter for juniors depending on age) and you need a metre or more behind the batting crease and a few meters for the run-up. Realistically you need a total length of 25m or more ideally nearer 30m, this also needs to be pretty much level and free from obstructions.
The batting end needs to be built to a high standard with a solid stone base surfaced with artificial grass and batting underlay. The bowling end could be the general grass lawn, although if used regularly this will quickly wear out, so we recommend a smaller section of 5m>7m x 2m of hard-wearing artificial grass laid onto a simple stone base be installed in the bowling crease area to reduce this. To make the run-up experience more comfortable for the bowler, you may wish to incorporate a shock pad into the area prior to laying the surface.
If you want to go the whole hog and remove grass wear from the equation you can install artificial grass across the whole area from run-up to the batting end, although this will put the project cost up considerably.
Once you have your measurements, you should mark out the area of the garden where you plan to install your cricket wicket. Ideally, this should be in an area of the garden that is at a decent distance away from any fences and windows, to reduce the risks of a ball flying into the neighbours' garden. If this is not possible, you might want to consider installing ball stop netting or consider ditching the cricket ball and playing with something a little more forgiving.
Picking the Correct Surface
When you have your measurements settled and the area for your cricket pitch marked out, the next step is to pick out the surface for your wicket.
Here at Artificial Lawn Company, we can supply a range of cricket surfaces from cheaper needle punch type carpets, to short dense piled tufted artificial grass products, up to dense woven artificial grass products meeting ECB artificial wicket standards. For most garden wickets we recommend the 10mm tufted grass surface which when combined with a dense 7mm thick x 2.5m wide cricket underlay, gives the best value, performance and appearance. For example our Tournament 10 Cricket wicket grass is a popular choice
By choosing an artificial grass surface, your pitch will be playable all year round, come rain or shine and the best part is, you won't have to call in a groundsman to maintain it.
Installing Your Backyard Cricket Pitch
Now comes the fun bit, which is where you get your hands dirty. Of course, if you are based in the London and Home Counties area, you can save yourself the trouble and call on our team to come out and install your cricket pitch for you. As well as ensuring your pitch is installed professionally for the best performance possible, our team will also take away any excess turf and mess, allowing you to crack on with your game.
If you would prefer to do it yourself, that is fine too. Simply follow our installation guide here for everything you need. Should you encounter any difficulties, please do not hesitate to get in contact with a member of the Artificial Lawn Company team today.
Stumps
Traditional cricket stumps are knocked into the ground, which is something best avoided with an artificial grass surface. Luckily, there are several alternatives you can purchase such as spring-loaded stumps, solid stump bases and plastic stumps which are ideal for both indoor and outdoor use.
Although Artificial Lawn Company does not deal in the sale of any sports accessories, our sister company Sportsmark does offer spring return aluminium stumps that are safe for use on your artificial lawn, so give them a call.
Cages / Netting
In order to play cricket safely in your garden, you will need to install a cage or netting system around the wicket.
There are few options for this;
1) A traditional fixed steel pole frame with netting and roof to form the cage.
2) A portable version of this which can be easily moved when not in use.
3) A retractable curtain netting system (generally without a roof but some can be supplied with this separately) which can be quickly erected or removed to reduce the visual impact on the garden when not in use.
If space is tight or to prevent any possibility of a stray ball going into your neighbour's garden, we would also recommend you install a taller ball stop netting to vulnerable boundaries, again ideally able to lower or demountable to reduce the visual impact and avoid neighbourly disputes. (Planning permission may be required!)
Our sister company Sportsmark has all these products in its range;
Get in Touch
If you want more information on how to make a cricket pitch in your garden or seeking out the use of artificial grass for any other application, please get in touch with the Artificial Lawn Company team today. You can send us a message via our contact page or call us on 01474 364320.
Installation guide
1) Mark out the batting area and install temporary level pegs. (10/11m x 2.75m)
2) Excavate the batting end to approx. 100mm-150mm deep. (depending on soil type)
3) Install 100mm x 50mm pressure treated timber frame, set to accurate levels.
4) Fill up to 40mm from the top of the frame with MOT type one or 20>5mm single sized granite or limestone, levelling accurately and compacting with a Wacker plate.
5) Fill the remaining 40mm depth with 6mm to dust limestone, accurately levelling, and wetting with water prior to compacting.
6) Give a final rake to remove ridges etc prior to laying the cricket underlay, tacking lightly into place with galvanised nails driven into the stone base.
7) Cover with the artificial grass to overlay the timber frame. Tack one end with galvanised flat-head nails and gently stretch the other end whilst nailing up the sides to avoid any creases or ripples. Some further pointers...
Unroll the grass and underlay and weigh it down as soon as you can to get rid of the curl etc and allow it to relax. (underlay may be best sprayed with a small amount of water to help with this )
Ideally do the installation when the sun is out and grass is warm/ flexible
Fix one end of the grass first but don't knock home the nails fully as you may need to adjust them later, and make sure your approx. 25mm in from all grass edges.
Stretch the grass at the other end by pulling then temporarily fix to boards. ( ideally two people to do this)
Work along fixing sides with flat headed galvanised nails at approx. 150mm spacings trying to avoid bumps and creases.
Tension the second side by putting the nails into the wood at a slight angle towards the wicket and letting the carpet ride slightly up the nail , then pull the nail up right causing the grass to stretch slightly before you knock the nail in further. (Not to much or you could rip it).
Adjust nails and grass to remove any pleats or bumps and leave surface smooth and lightly tensioned.
Leave the grass to settle over night and make any minor adjustments prior to knocking the nails flush. (DO NOT apply any dried infill sand to the batting end as this will reduce the ball bounce)
8) Using masking tape and white spray paint mark out the creases in accordance with the rules of cricket.
The bowling end can be constructed in a similar way but it is not generally recommended to have the timber frame which may cause problems when stepped on it during use, the grass can be just nailed at 150mm spacings directly into the subbase to secure. A simpler base construction of just the 6mm > dust stone can be used approx. 50mm deep.
Laying the Run-Up
Underlay: We recommend the use of a sports shock pad such as our Lawnflex underlay, under the run-up to protect players and give improved comfort.
Surface: We recommend either Pedigree Lawn or Active Lawn for the run-ups, these should be lightly dressed with a dried infill sand prior to use for best performance.
General Note: If you need to cut the natural grass around the wickets please make sure the batting and bowling surfaces are installed slightly below the surrounding grass levels (10-15mm) to ensure the mower can pass safely over the artificial grass without catching and use additional nails and sand infill along the edges as required.