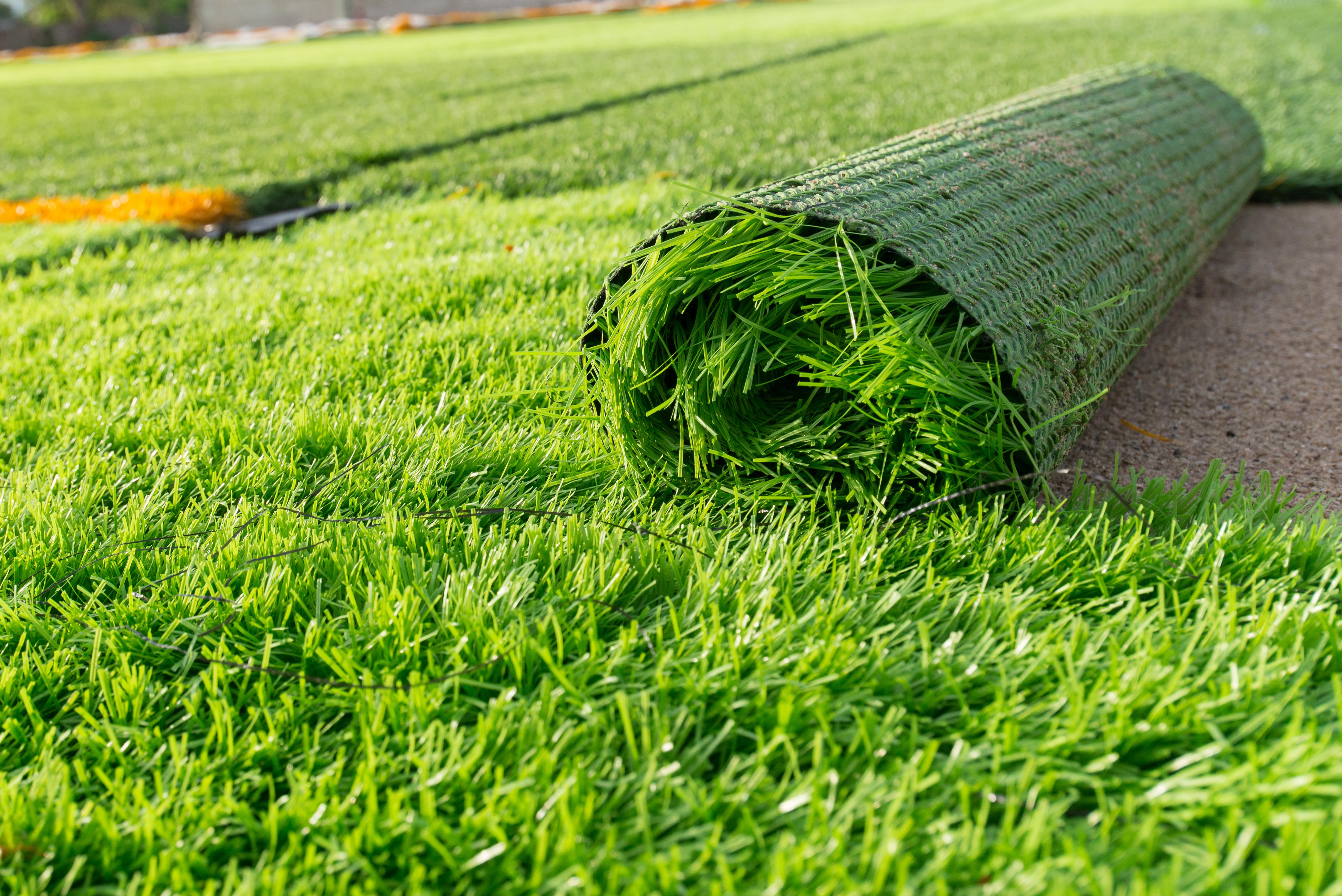 Installing artificial grass in your garden is a relatively simple process of which you will reap many rewards throughout the following years, but if you fail to install your fake turf properly, the end result will be far from desirable.
What goes under artificial grass is arguably one of the most important steps because it will drastically affect how long your lawn will last and the finish of it. This extends further than just your artificial turf underlay.
Sub-base is a hugely important step in the installation process, but it's one that is little known amongst those laying their own lawn, and it is made even more difficult by the amount of false advice that can be found on the internet. If you're looking to install your artificial grass yourself, or if you're trying to learn more about the process as a whole, learning about sub-base from a reliable provider of artificial lawn is a crucial step.
We've put together this handy guide to explain what sub-base is and why you need it; equipping you with the knowledge to confidently move forwards with your artificial grass project. We have over 20 years' experience in installing fake grass, and we believe our method is the best way to ensure an amazing artificial lawn every time.
What is Artificial Grass Sub-Base?
Laying fake lawn is not quite as simple as placing it over the top of your existing turf. There is a whole host of preparation to undertake. So, what do you put under artificial grass? After you've removed your turf (or whatever is currently covering the space) and then roughly levelled out the surface you want the grass to sit on top of, you will need to install a sub-base. A sub-base is a layer of aggregates and it is installed beneath your fake grass to create a level, stable and structured surface for your grass to sit on top of.
Why Install a Sub-Base?
If you don't install a sub-base underneath your fake grass, your lawn will have much less stability and strength which, could in turn, cause it to sink under the pressure of people standing on it or furniture being placed on top of it. In addition, a sub-base aids the drainage of your lawn which is essential to preserving the life of it and preventing the pooling of rainwater.
Types of Artificial Grass Sub-Base
There are a few different sub-base options, the most common being crushed granite stone. This is sometimes referred to as Grano dust or 4-6mm dust. You can also use limestone and MOT Type 1, but here at Artificial Lawn Company, we mainly use our own special mix of crushed granite aggregate. Our special blend is different to most as it consists of more stone and less of the fines and dust, giving it excellent drainage which important for pet owners as it holds onto very little moisture. This is one of the reasons why when you choose to use us for your artificial grass installation, it will be of the highest quality finish and should last at least 12-15 years.
What Artificial Turf Underlay to

Use
There are different types of sub-base, but it's not quite as simple as one-size-fits-all; it depends on the surface you're laying your fake grass on to and how much levelling out the surface needs.
As mentioned, we prefer to use crushed granite because it doesn't absorb as much water and is far better for drainage, but if the area you are installing your turf on to was not real grass beforehand, you may need to use MOT Type 1 because it compacts into a harder surface and prevents sinkage. This is particularly important when raising the levels of the garden area as although crushed granite compacts into a hard surface, it will not be as strong as type 1 when installed to a depth greater than 50mm.
Crushed granite sub-base can be used:
Where

natural turf

,

paving

or

shingle

was present

beforehand

On areas that

do not need too much levelling

and have only small lumps and bumps

On areas that r

equire a build-up or have a

depth of 25mm-50mm
MOT Type 1 sub-base is used:
O

n

areas with

a depth of more than 50mm to fill

or raise

In n

ew build gardens

that

have not had adequate time for the soil to consolidate and compact

(this can take many years)

When

infilling

an old

fishpond

(

it helps reduce the risk of sinkage as

it

firmly consolidates the pond area

)

When covering

a flowe

r

bed

or an area where a large tree or bush has been removed

(roots can take a while to decay an

d

,

as they do

so,

the soil can shift and soften

,

leading to sinking

.

T

ype 1 will help mitigate th

ese

effects)
If MOT Type 1 is used, we will always add a 25mm layer of crushed granite on top for drainage & levelling purposes. In cases where lots of levelling is required, it is common to use the type 1 in the dips greater than 50mm and then crushed granite stone for the rest of the area. For all subbase options, the key to a great and long-lasting finish is thorough compaction using a Wacker plate. When increasing the levels by large amounts, it is best to build-up in layers and compact as you go.
How to Install Sub-Base for Artificial Grass
Once you have removed the existing covering (natural grass, paving, shingle etc) it is best to loosely level off the area you would like to cover. You can then add your crushed granite stone subbase to a depth of 25-50mm and compact it thoroughly. A good quality weed membrane should then be added on top to prevent weeds from coming through and penetrating your artificial lawn. If needed, you can then add an artificial turf underlay/shock pad and, finally, your synthetic lawn.
Talk to us
The process of installing artificial lawn and sub-base can be complicated depending on the surface you have to work with. For this reason, if you have any questions about fake grass, the types that are available and the installation process, please contact us and we will be happy to help you.
Hopefully you will find this information useful when completing a DIY project or working as a Landscaper or Gardener