When considering investing in artificial grass, the first thing most people think of is how it will look in their garden. While we can offer an impressive range of styles and shades of artificial grass, the uppermost layer is only part of the story.
Artificial Lawn Company is the kind of artificial grass supplier that cares about the whole package, from the sand underlay to the tip of each blade of synthetic grass. When you buy artificial grass from us, you know that you are investing in top-quality artificial grass that will leave your garden looking fantastic.
We have put together a handy guide to the artificial lawn underlay options we offer to help you get the full picture of what goes on below grass level.
Grassflex - Shock Absorption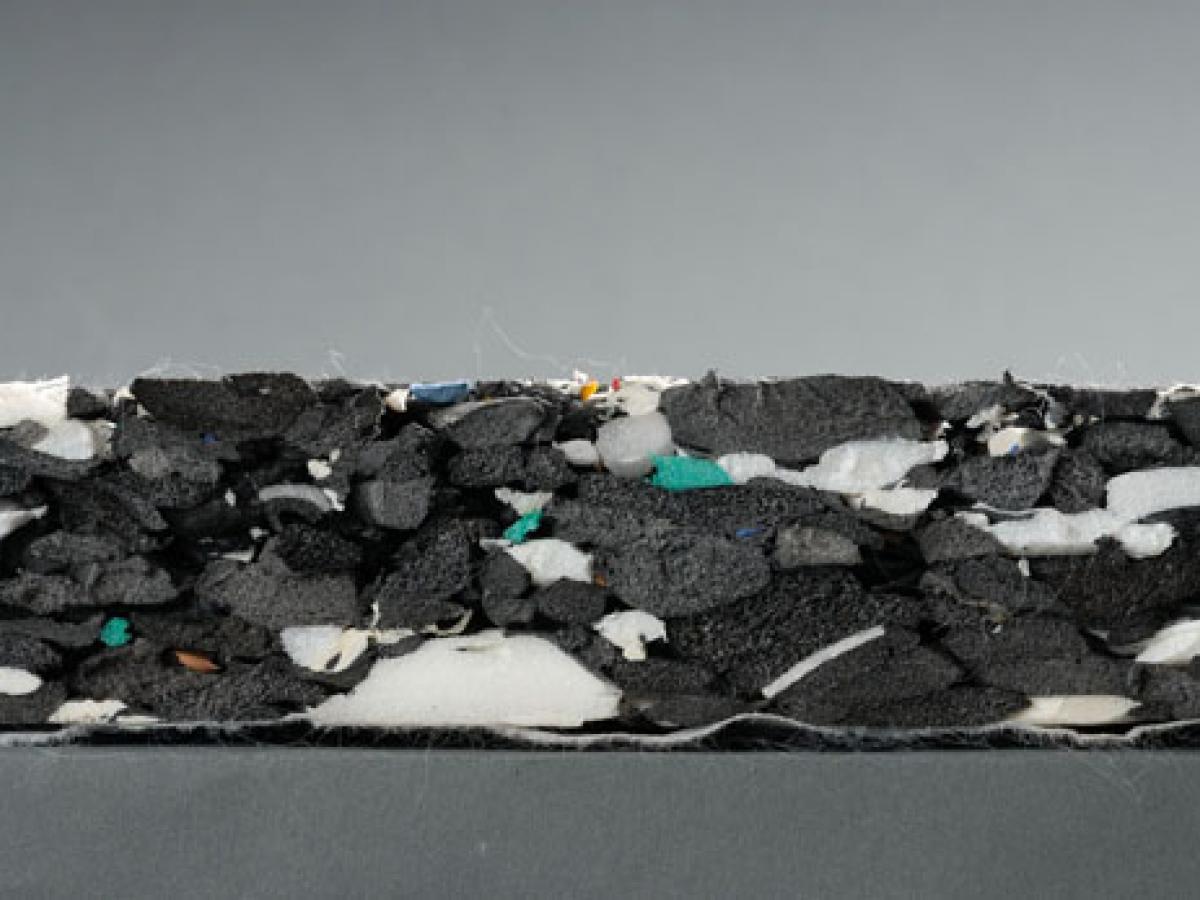 If your lawn is a place where active, energetic children or pets like to play, Grassflex is the option for you. Artificial Lawn Company's Grassflex tiles are 35mm thick and have been safely tested to a critical fall height of up to 1.5 metres.
Installed below the artificial grass, Grassflex is unobtrusive and will not alter or impede the aesthetic of your artificial lawn. Similarly, if your children will be using outdoor play equipment like climbing frames, monkey bars, slides or swings, Grassflex can offer you complete peace of mind.
Lawnflex - Drainage Solution
Providing the ideal drainage solution for your artificial grass rooftop garden, our Lawnflex tiles are perfectly placed to make sure your synthetic grass continues to look its best wherever it is situated.
Produced from fused pieces of polyethylene foam, the 18mm-thick Lawnflex layer provides an ideal mechanism for draining water away from rooftops, decking or solid concrete surfaces. Lawnflex tiles are made using open cell material, allowing for easy runoff and rapid drying time. Just like our Grassflex tiles, Lawnflex tiles come with a ten-year product guarantee as standard.
Both our Lawnflex and Grassflex tiles are manufactured with jigsaw-like interlocking edges for simple and secure installation.
Geotextile Weed Membrane - Anti-Invasive Species
Although you might think that installing artificial grass means you will never need to weed the garden again, without the right protection in place, that might not be the case. In order to ensure your lawn continues to look its best - and to avoid the dreaded task of weeding - you need to make use of Artificial Lawn Company's Geotextile Weed Membrane.
Installed below your artificial grass, this membrane is essential for any artificial lawn as it acts as a barrier to prevent weeds and other unwanted plants from taking root in your lawn. This way, the lush, green lawn will remain, and weeding will become a job of the past.
When you are considering your new artificial lawn, make sure to factor in the right underlay for your needs. If you want a safe place for your kids to play, Grassflex is perfect. If you're planning an artificial grass rooftop, balcony garden or any area with poor drainage, Lawnflex is ideal. If you want your garden to be somewhere to relax without needing to worry about maintenance, our Geotextile Weed Membrane is what you need. We offer an ten-year guarantee on each of these products, so you can always be sure that the grass will be much greener on your side of the fence.