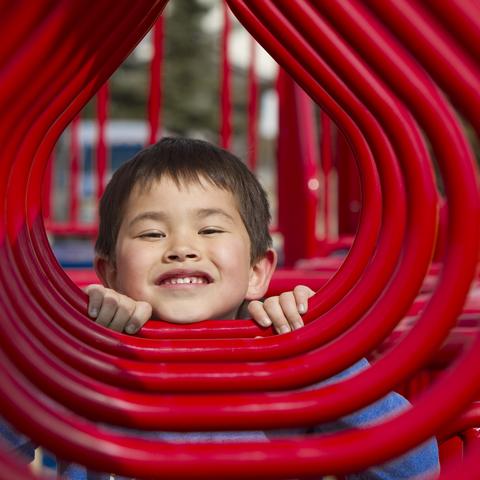 There are plenty of schools across the UK struggling to find the room they need for their growing number of students. This is especially the case for inner city schools, as well as those without the scope and means to purchase or build onto existing plots.
Whilst it can be easy enough to renovate or extend a building's interior so that it better suits its purpose, it is not quite so easy to find much-needed outdoor space.
And what can you do if your city or town centre school is surrounded by roads, concrete and other tightly-packed buildings?
Well, you can't just conjure up a school garden or playing field out of thin air. But you can utilise existing spaces in the best way possible, so students have somewhere to play, relax and socialise between classes; certain areas could even become outdoor classrooms to offer students (and teachers) a change of scenery.
Artificial grass like the quality, kid-friendly range here at Artificial Lawn Company allows you to turn even the most unlikely of spaces into a haven for youngsters.
The Rooftop Garden
If you want to create a rooftop garden, complete with picnic benches, pergolas and outdoor beanbags, you can do just that with a fake lawn. It can be laid over existing hard surfaces, requires no watering, and there is minimal upkeep, so you can go about transforming and enjoying the space almost right away. We suggest our Easy Lawn or Summer Lawn varieties, which look great and handle heavy traffic and rowdy children with ease. To add a manageable organic touch to your students' rooftop garden, consider low maintenance container plants.
The Impromptu Playground
If you have younger minds to keep entertained, but only a car park to play with, our safety-assured grasses will work a treat. Go for a practical covering with serious curb appeal with our Prestige lawn, or liven up the place with our light, bright and lush Spring lawn. You can construct a super-duper jungle gym, add in toys and seating areas, or keep things simple with good old-fashioned tyre rings and wooden climbing structures. Our DuraPlay and SoftPlay lawns are best for heavy use in school playgrounds, with shock absorption for safety and the same deluxe feel and appearance as our domestic grasses.
Of course, these two options are just an example of how you can extend your school upwards and outwards using artificial grass. You can also use our lawns for school sports fields, creative landscaping, and even indoor projects such as reading areas and pretend play zones.
Just get in touch with Artificial Lawn Company today and let us know what you're looking for. We will be happy to discuss your needs to see how we can help!