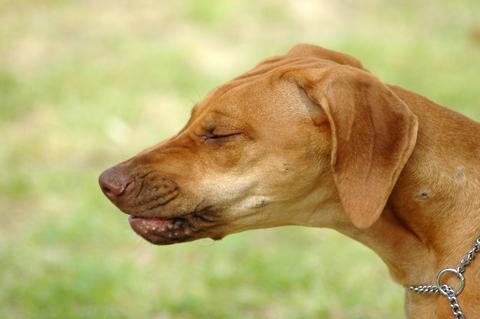 Some dog owners can be surprised to find out that their pooch has an allergy to certain pollens, grass or dust. Unfortunately, there aren't any treatments available like there are for humans. There are, however, preventative means available. Before you can prevent an allergy, it needs to be identified. This can prove tricky, but it just requires dedicated attention at particular times. For example, if you notice your pet scratching excessively after coming back from a walk, you may be able to narrow down the cause, and the next time you go out, you can pay attention to when he begins to scratch. Click here for Artificial Lawn Co and fake lawns!
If you have reached the conclusion that it is pollen or grass that your dog is suffering with, then there is a way to address this by actually changing the grass with which your dog has contact.
Owning a dog requires lots of walking; whether that is walking him along paths or letting him run free in a meadow. By narrowing down possibilities and coming up with an action plan to help prevent your pet's sniffles, you'll find you have a very appreciative dog.
So, just how do you go about avoiding grass when walking the dog? Surely it seems somewhat impossible, unless you live in a veasry urban area. Well, the answer is artificial grass for dogs. By having an area of fake grass that can accommodate a dog and his energy, without restricting any natural habits, you have an ideal way to reduce allergy symptoms.
So let's look at how you could implement these changes for the benefit of your pet. Initially, it is best get him used to walking on an artificial surface, such as artificial grass, tarmac and shorter grass that might be found on the likes of a tennis court, etc. This will ensure that the switch to fake grass won't confuse the pooch so much.
Artificial Lawns Company offers a variety of grasses to choose from, and these have different densities, piles and lengths. We would recommend trialling a few of our sample cuts before reaching a final decision; you will find that some dogs are better suited to very short and tightly curled grass, as opposed to a longer blade. Our most popular selections for dog owners are Dura Lawn or Summer Lawn.
By having an artificial grass lawn from Artificial Lawn Company, you will be able to offer your dog the opportunity to enjoy an allergen-free walk. Taking him on walks that avoid grassy and particularly pollinated areas is not so bad when your back garden offers them a grassy retreat that won't cause any discomfort.
Together with the direct benefits fake grass can offer, it is also an incredibly practical option. Being able to simply wash and disinfect it with a mild detergent means that your lawn will look pristine all year round, no matter how much time your dog spends out there. So take a look at our range of artificial grass for dogs today here!