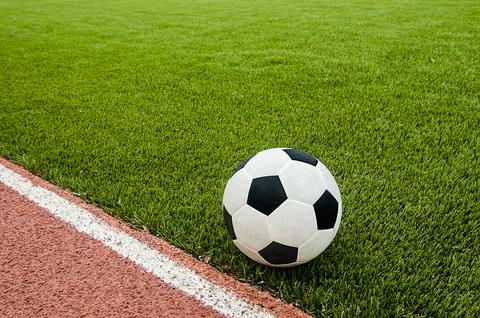 Schools, sports facilities and arenas are all places where you're likely to find sports pitches. However, these three different types of pitches will vary in terms of size and style. For example, a school football pitch will be different in appearance to a professional playing field. This will be due to the lines painted on the grass, the size of the pitch and even the length of the blades.

When these pitches are in constant use though, they tend to suffer as a result of wear and tear. This may be down to the boots used on the field or general damage caused over time. They are also up against the seasons, with the risk of dry, dead grass and icy and slippery surfaces at different points throughout the year. The latter in particular can be dangerous, and for schools and sports facilities can lead to matches or training being cancelled.

So, what can you do to make training or matches more efficient on a sports field?

Well, with the popularity of artificial grass soaring over the past few years, it is most certainly an option for those looking to improve player experience. However, though you may have heard a lot about the alternative surface, you may still be wondering how it can help.

If this sounds familiar, read on. In this blog post from www.artificiallawn.co.uk, we will take a look at why false grass is ideal for sports pitches.

Appearance

As a school, sports facility or arena, you will want to make sure the grass is always kept in check and looking pristine. This can be difficult with real grass, especially with the temperamental weather conditions in the UK. So, instead of paying out to get the grass cut every time it overgrows even the teeniest bit, why not switch to an artificial alternative.

Artificial grass will provide you with a pitch you can be proud of. As well as ensuring a clean-cut appearance all year round, it stays fresh and green throughout the seasons. It also requires very little maintenance, meaning you can save time and money that would otherwise be spent on upkeep.

Efficiency

As mentioned, artificial grass can save you time and money, but how else is it efficient? Well, false grass has a unique drainage system that means any rainfall will filter through quickly, allowing the grass to dry quicker. This can be handy on match days, or even before training.

In addition, fake grass isn't susceptible to the changing seasons, meaning that dry patches and flooded pitches are a thing of the past!

Cost

Believe it or not, artificial grass comes at a fair cost. This is ideal for facilities and schools looking to replace a large portion or the entirety of their sports field. Here at Artificial Lawn Company, we aim to keep our prices low in order to cater for our customers.

If you would like to know more about fake grass and its benefits, feel free to browse our blog or get in touch today with any specific queries. We look forward to hearing from you!