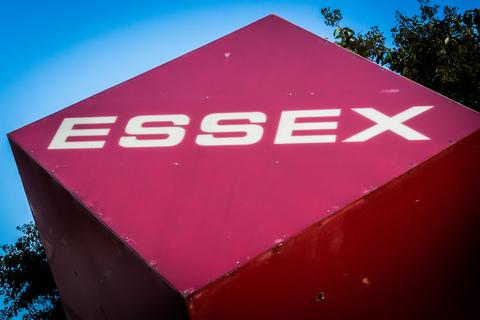 As a county teeming with cultural and historical significance, Essex has become renowned for its beauty and its ever-expanding agenda, enjoyed by visitors and residents alike.

With a collection of stunning gardens and parks, not to forget public estates, it is hardly surprising that it is becoming an increasingly popular destination, both for short trips and more long-term commitments.

However, with such a high demand and heavy traffic flow to the various attractions, Essex must meet certain expectations and keep up its appearances, in order to cater for its residents and tourists.

Keeping Up Appearances in Essex

One such way this location can continue to impress the influx of dwellers and dawdlers is by giving leisure locations a bit of a lift.

Now, there are plenty of ways to do this, most of which include regular maintenance and attention. Good examples would be fresh flowers and state-of-the-art play equipment for little ones, which requires significant upkeep. However, there is a simple solution that may suit all, and that is plastic grass.

Plastic Grass

Plastic grass, more commonly known as artificial grass, is a wonderful way to breathe life back into a specific area or a patch that looks as though it could do with some tender, love and care.

Though it is not organic like its natural counterpart, it does provide a cost-effective and time-efficient solution in the form of little maintenance. This isn't to forget the level of aesthetic appeal it can offer too, which, for many, is second to none.

In addition to this, it is also extremely versatile. This means it can be used almost anywhere, as part of both the exterior and interior of a home or commercial property. That isn't all though, as it is also available in a wide range of styles and colours, to suit all tastes and preferences. Click here to learn more about our stunning ranges, just in time for spring and summer.

Why Fake Grass?

So, why would artificial grass be ideal for Essex's collection of beautiful gardens and green open spaces?

Well, as mentioned, these areas are expected to be subject to heavy pedestrian, and perhaps cyclist traffic on a regular basis. This can prove devastating for organic grass, as it isn't designed to withstand this level of wear and tear.

Plastic grass, on the other hand, is incredibly durable and resilient to all manner of traffic, including pets, making it suitable for areas and attractions that are becoming increasingly popular.

You also have artificial grass' low maintenance promise. This means less resource for keeping the lawns green and pristine and more budget left over to put towards other renovation projects, like new seating for public gardens or a pet-friendly patch for dog walkers.

Whilst artificial grass is perfect for public spaces, you shouldn't be put off if you're a homeowner either. This surface is aesthetically pleasing and affordable, making it ideal for lawn-proud property owners who want to make a good impression on visitors and future neighbours.

So, if you live in Essex and you would like to replace your organic lawn with plastic grass, whether you are a commercial or domestic property owner, please get in touch today. Alternatively, browse through our range of grass styles to find exactly what you need.