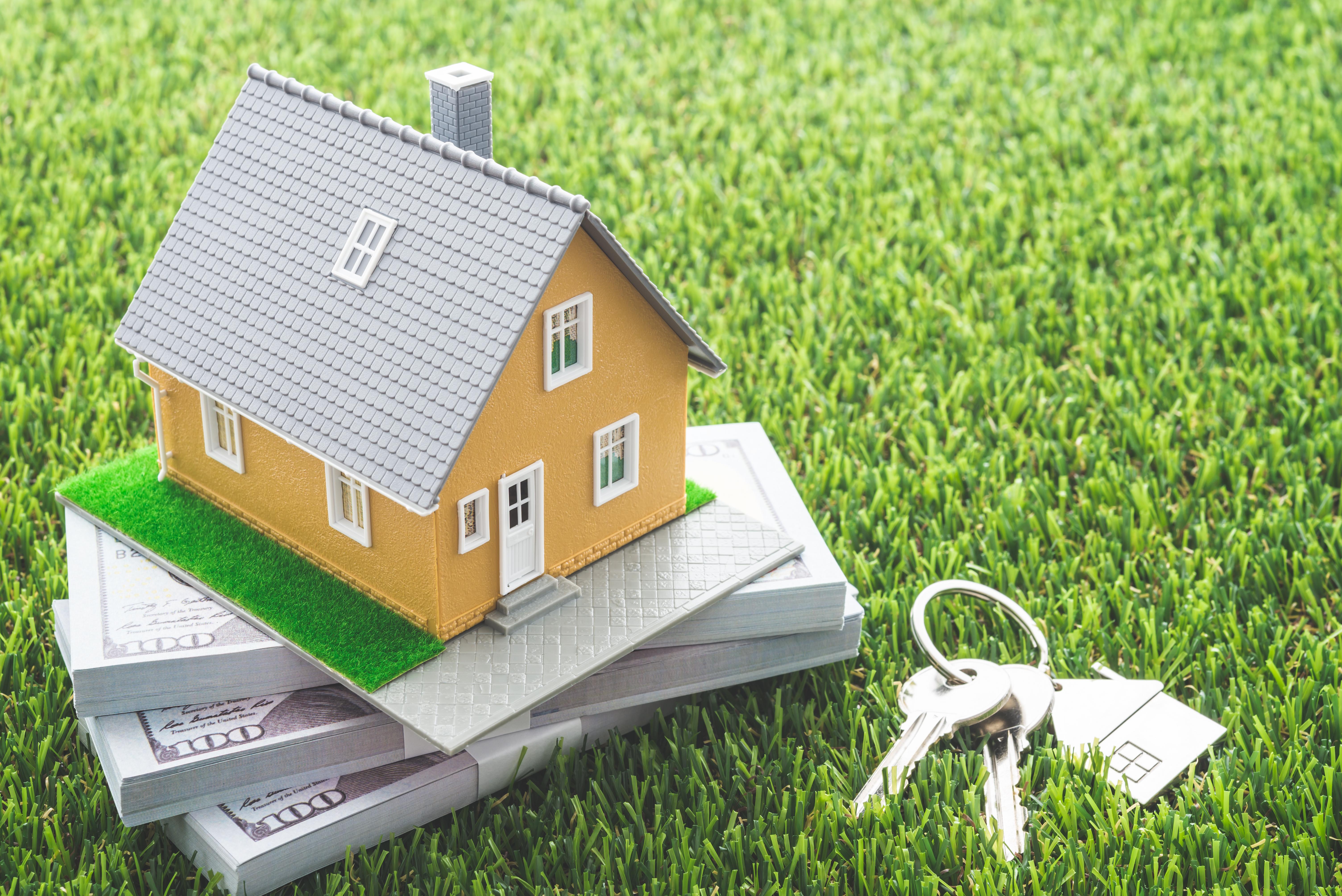 Owning a home is expensive to say the least, as is maintaining or improving any aspect of it. For that reason, working on a budget is essential for almost everyone. There's a misconception that the more you spend, the nicer your house will look, but that's not true. There are plenty of ways you can make improvements on a budget, and installing artificial grass is one of them.
Here at Artificial Lawn Company, we have a wide range of synthetic turf's available, so no matter what your budget, artificial grass is attainable.
How Artificial Grass is Priced
Before we explore the types of fake grass we have, it's important to understand how artificial grass is priced. We charge per metre squared for all our fake grasses, so the price you see on our website is indicative of the price per metre squared.
For transparency, our prices include VAT. Shipping is charged separately, as is any weed membrane, shock pad, jointing tape and jointing adhesive. Our team install artificial lawns across London and the south east of England, for which we provide an installation quote.
You may install artificial grass yourself which will, of course, lower the price, and this is something many people who work on a tight budget choose to do – with the help of our 'How to Lay Artificial Grass DIY' guide.
Inexpensive Artificial Grass
If you're wondering 'where can I buy cheap artificial grass that doesn't look tacky', Artificial Lawn Company is the place for you. Our Easy Lawn is our cheapest synthetic grass, but it's extremely realistic looking. The 25mm pile length gives the illusion of a freshly trimmed lawn, whilst the three-tone colour mix mimics the look of real turf. We've used a mixture of straight and curled pile to further enhance the realistic look, giving you an extremely high-quality lawn for less than £15 per metre squared. Our Easy Lawn is perfect for those looking to revamp their garden, play area, roof terrace or office garden. It can even be used for those attending exhibitions and trade shows. Its low price point makes it accessible for everyone, but the soft blades, realistic look and hardwearing materials ensure that even though you're paying a lower price, you're not getting a sub-par product.
Our second cheapest lawn is designed specifically for dogs and works best in and around areas where dogs, cats and small pets frequent. The 15mm pile length of our Pedigree Ex-Crufts Grass is friendly for paws, whilst the curled pile ensures the grass always looks pristine, no matter how much rough and tumble it endures. The olive green colour always looks fresh and clean and is a great option for kennels.
Mid-Range Lawn
For those whose budgets are a little more flexible, we offer a fantastic selection of mid-range lawns, including our Landscape Lawn. Featuring a two-tone colour mix and 30mm straight and curled pile, our landscape lawn looks and feels realistic. At less than £23 per square metre, it's exceptionally affordable and good value for the quality of the lawn. Our Landscape Lawn has been designed to look flawless in any family garden or school area that is brimming with life, so if you're looking for a natural appearance but don't want to compromise on durability, then this is the lawn for you.
High-End Fake Grass
We offer a selection of high-end synthetic lawns, all priced at less than £26 per square metre. The first of which is our Comfort Lawn which looks and feels extremely realistic and natural. This is, in part, due to the 38mm pile which is comprised of a mixture of straight and curled fibres. The four-tone colour mix ensures the most natural-looking grass finish, making this the perfect option for those who want the look of real grass with a super soft feel.
If you prefer longer turf, our Luxury Lawn is the option for you. It has a 40mm pile length which feels exceptionally soft between the toes. Like the Comfort Lawn, our Luxury Lawn has a four-tone colour mix for the most natural look with bright and vibrant olive green fibres, as well as a combination of straight and curled pile.
For those with children, it's best to invest in high-quality grass, such as our Active Lawn. The 40mm pile length has a four-tone colour mix and a mixture of straight and curled pile, but the fibres are unique W-fibres. This means they offer exceptional bounce-back and durability which makes this grass best suited to those with active lifestyles who want a lawn that can keep up. Whilst it's slightly pricier than some of our other grasses, it will give you the most hardwearing finish which will mean your grass will look good and last longer, therefore saving you money in the long run.
Our most luxurious fake grass is our Supreme Lawn which has an impressive 45mm pile length, four-tone colour mix and an even mix or curled and straight fibres. This lawn gives the most premium finish to any garden, terrace, balcony or office breakout space. It's the most realistic lawn we offer, but it is still reasonably priced considering the stunning finish.
More Information
When you're looking for where to get cheap artificial grass, it's worth taking into account payment options. Here at Artificial Lawn Company, we realise that even our less expensive grasses can be a considerable investment, and that's why we offer 0% finance options for those who are working to a budget. This means no matter how much you have to spend, you can get the best fake grass for your needs and pay for it in an affordable way.
The 0% interest means you'll never pay more than the price of the project, making this an even better option for those on a strict budget. If you need help finding the best grass for your needs and your budget or to find out more about any of our artificial grasses and finance options, please contact us.