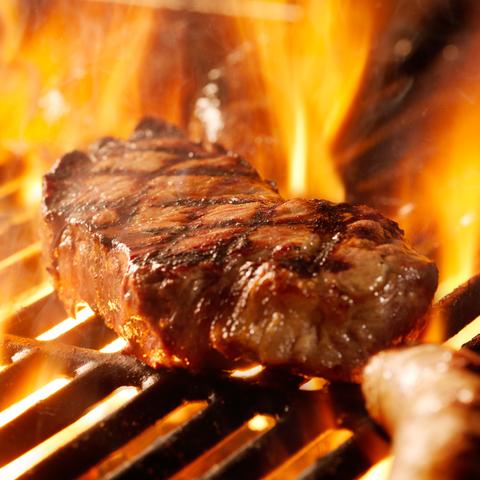 BBQs are arguably a staple summer treat for homeowners all over the UK. But when firing up the barbie, there are a few safety tips you need to keep in mind, to avoid total (fake lawn) disaster.

You see, as robust as false grass is, it isn't designed to cope with hot coals and the like, which is why you need to take care when inviting the family over for your annual do.

Read a handful of BBQ tips below.

Avoid placing your BBQ on the grass

First of all, avoiding contact between the BBQ and your pristine fake lawn is always a good call. This will reduce the likelihood of food and possibly coals dropping on the grass, and inevitably wreaking havoc on its aesthetics. It will also ensure everyone's safety. Unfortunately, it is likely that if any piping hot objects do fall on the grass, the damage will end up costing you.

Mopping up mess

If any sauces do manage to find their way onto your lawn, it's always best to mop these up as quickly as possible. Failing to do so may stain your lawn and leave it looking messy, leaving you with a wet flannel, scrubbing away on a hot summer's day. So, be careful if you're eating on the lawn or ask everyone to sit on the patio whilst tucking into a delicious dinner in the garden.

A post-BBQ wash

Unfortunately, whatever measures you take, crumbs and other such debris are inevitably going to sneak between the blades. As such, it may be worth hosing down your lawn post-BBQ to keep it looking fresh and avoid inviting any unwelcome visitors into your garden, which may damage its appearance.

Keep these three BBQ tips in mind next time you throw a party for your family or friends, and your ALC lawn is sure to look as good as new, even with messy eaters and wild partygoers!