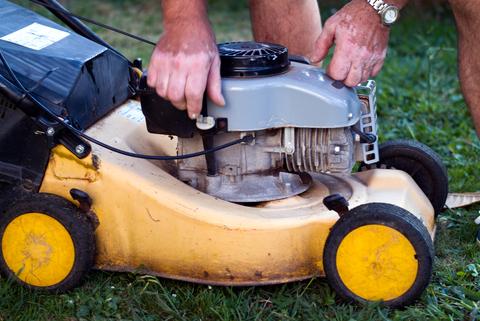 Artificial grass is becoming an increasingly popular option among homeowners. In fact, it's not just the homeowners that are singing its praises. Commercial entities, government organisations and even industries are utilising it to their advantage.

Speaking of advantages, when it comes to fake grass, there are many. The biggest one is that it promotes healthy living and inspires other people to go green as well. This will be the topic of today's post as we draw the connection between the two and encourage other people to give their lawn a makeover this spring.

Many people are quick to question the link between artificial grass and being green. First and foremost, artificial grass is made of synthetic materials that do not perish or corrode for a long time; it requires very little maintenance and upkeep.

However, a bigger part of going green comes from the after effects of having artificial grass. By enabling certain practices to cease, fake grass can contribute towards a healthy environment. We will discuss these practices and issues below as we make the case for fake grass being a firm step towards healthy living. Click this link and discover the cost of a synthetic lawn.

Mowing Issues

Take mowing for example. Natural grass demands that the lawn be mowed practically every weekend. The UK winters make that a very difficult prospect, but the practicality is not the only problem with mowing. Both petrol and electricity powered mowers are extremely loud, and more importantly, they are bad for the environment as they emit harmful substances, much in the same way cars emit carbon monoxide. While technology has improved tremendously, the pollution aspect remains with lawn mowers. Artificial grass removes them from the equation completely though, which in turn leads to less environmental pollution.

Fertilisers

A similar claim can be made against fertilisers. True, they are needed to keep soil rich but they indirectly lead to environmental pollution. According to a recent study, fertilising the lawn costs people millions of barrels of oil annually. This fossil fuel is running out, and its by-products are bad for the environment.

Improved Water Conservation

Another direct benefit of artificial grass is less water consumption. Since fake grass does not need to be watered, it cuts down on water usage and water bills. There is an awful lot of water used to hydrate a large landscape properly. Furthermore, the cost of installing a complete sprinkler system is very high. You can escape that hefty expenditure just by investing in artificial grass. Not only will it lead to improved water usage, but it will also save you money, in more ways than one.

Artificial grass is a highly eco-friendly solution for your lawn. If you are thinking about becoming more environmentally conscious, then your lawn is a great place to start. If you want to give it a complete makeover and also want it to look natural, consider Artificial Lawn Company for your back garden this year. People who have adopted this approach have come to love and appreciate their investment. You will too.