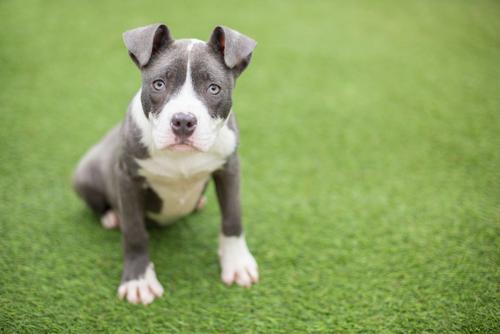 For the majority of homeowners, the appearance and aesthetics of their home and garden is a matter of pride and wanting to stand out from the crowd.
In today's housing market, where housing developments are as identikit as can be, this is even more important. When it comes to their gardens, many homeowners are looking towards artificial grass to create the appearance they want for their home.
First impressions count for a lot; it has been said that we make a snap judgement on whether we like someone or something within the first few seconds. If a passer-by were to look at your home, would they like what they see? Would they feel envious, impressed or inspired? Chances are, with a fake lawn looking pristine and well-kept all year round, your garden and home will look picture perfect.
Here at Artificial Lawn Company, we provide artificial grass to homes like yours (and businesses, too!) across the Home Counties and South of England. So, if you're looking for a garden makeover in Greater London, Kent, Essex, Surrey and beyond, then you're in the right place.
The Benefits - Explained
Fake grass for the garden has become increasingly more popular, and it's not hard to see why. Not only is it easy to install and maintain, but it is safe, too. Artificial grass for dogs, kids, and all-purpose garden activity looks more realistic than ever and is a cost-effective way of ensuring the external part of your home looks good at all times.
No longer will you have to deal with muddy footprints traipsed through your house, destroying the carpet in the process. No longer will you need to waste your sought-after free time weeding, mowing the lawn or trying to figure out why that bald patch in the middle of the garden won't grow back. No longer will you need to water the lawn, waste money on fertiliser or lawn seed.
During the warmer, summer months, your water bill will be reduced drastically without impacting the aesthetic of your home and garden. Similarly, you won't need to spend time and money dealing with pesticides and harmful chemicals in order to keep your garden looking good.
Playtime will happen, whatever the weather. The weather here in the UK is a major point of contention for many, but we are sure you will all agree that a mud-free, insect-free lawn can only be a good thing when the children want to play in the rain.
Pets won't constantly be trying to dig up your garden thanks to the materials used to make a fake lawn. They will happily laze around, enjoying the great outdoors without the worry of having to re-plant your lawn seed because the dog got excited.
With fake grass at the helm, your garden will be the envy of all the neighbours.
How It Works: Artificial Grass for Dogs
Speaking of canine's, artificial grass for dogs is the perfect way to let your pets have a free reign in the garden, without the constant worry of your perfectly cultivated garden being destroyed.
The fibres that are used in your fake lawn are soft and bouncy in texture and are much more enjoyable for pets like dogs and cats to play on. Furthermore, they'll have more time to enjoy the garden thanks to the low-maintenance and easy upkeep requirements.
When it's rainy, your pets can still go about their daily garden investigations without bringing in muddy paw prints. When it's sunny, they can lounge about on the lawn; it will be warm and cosy to touch making it the perfect place for a cat-nap or snooze.
There will no longer be worn patches of grass making your garden look a little worse for wear, and nor will there be any yellowing patches from where your dogs like to mark their territory. Speaking of, fake grass is permeable, which means liquids - including urine - will drain into the ground below which means odours won't taint your garden.
Similarly, artificial grass for dogs is easily cleaned should your pooch decide to go about his business; it will look as good as new without staining in no time at all.
How It Works: Artificial Grass with Children
When it comes to children, they enjoy being outside in the garden as much as a pet would. No matter what their age, the appeal of the garden is hard to beat. Whether it's for a birthday party, a garden camping trip, enjoying the weather, or playing alone, with friends or with the dog, the garden is a haven for all children.
Artificial grass makes life much easier when you have children. Wave goodbye to grass stained school uniform, muddy shoes and general dirt. Of course, they will always find a way, but it won't be from the garden!
Fake lawns can withstand much more wear and tear than the average lawn, which is great when you have children running around. With minimal upkeep - brushing with a stiff broom and removing debris on a regular basis - your lawn will stay bouncy and fresh looking all year round.
With the long term in mind, we have different ranges of fake grass available, depending on your needs. For example, if your children like to stay active playing sports like football, tennis or baseball then we have lawns that are perfect for use with sports. Dad can even play golf comfortably on this grass!
The Multi-Purpose Lawn
If that wasn't enough, you can use our artificial grass inside the house, on a balcony, on the roof and much more besides. Businesses around the UK are using our fake grass for their trade exhibitions, in their break rooms and meeting spaces. People with limited outdoor space are creating their own gardens on the roof and balcony space - and doing so with style.
That's the great thing about fake lawns. It is versatile and can be laid just about anywhere - you could even put it on the walls if you wanted to!
Artificial Lawn Company - Here for You
Although we are based in Greater London and Kent, we serve towns and cities just like yours all across the South, including Maidstone, Gravesend and more. We have a broad and extensive range of grasses to suit your needs.
Installation is both fast and simple to achieve, but we are able to offer installation in certain areas, too.
So, whether you are in need of a new lawn to give your garden a makeover, for the dogs or to make life with children much easier, you're in the right place.
More information can be found here, but if you would like to discuss your needs with us directly, please do not hesitate to contact our team today on 01474 364320.