All homeowners consider the value of their property at one point or another, even if they aren't immediately considering selling or moving to a new location. All buildings require regular maintenance to stay in top condition, particularly those that are lived in and constantly under stress; this is essential for ensuring your property's resale value remains the same or improves - but it isn't limited to just the inside of the house either.
This need for maintenance also translates to the garden, which is often why homeowners opt for artificial grass lawns instead of natural ones that often require more attention to keep it in good condition. The only question now is: does artificial grass affect home value and if it does, does it add value or decrease it?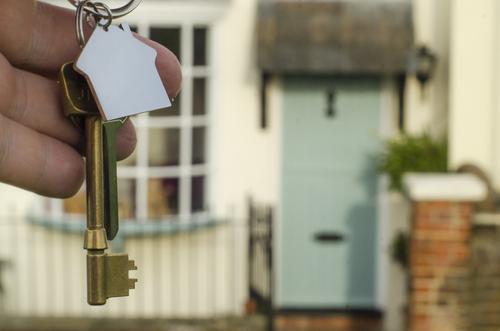 The Effects of Landscaping on Property Value
Landscaping is an often-overlooked aspect of property valuation. As expected, most homeowners focus on internal decoration and building maintenance rather than the outdoors, but the truth is that landscaping and artificial grass can do wonders for property resale value.
According to this 2014 study, 68.2% of homebuyers say that landscape design influences their decision to buy or rent and even more convincingly, 90.4% of those who took part in the study believed that landscape design improves the value of a property. To support the positive impact of landscaping on property value, a study conducted by Virginia State University showed that well-landscaped properties had a tangible increase in property value of between 5.5 and 11.4%.
However you look at it, making sure that the outside of your home is as attractive as the inside makes a difference. But why does landscaping and artificial grass add value to your home?
Why Artificial Grass Improves Home Value
There are a few different reasons why artificial lawns are attractive from a home buyer's perspective, all of which contribute to an increased perceived home value.
Curb Appeal
Curb appeal is a phrase used to describe 'the attractiveness of the exterior of residential or commercial property' – and all estate agents will tell you that it plays a major role in selling a home. As humans, we can't help but judge a book by its cover to some extent, and when buying a home this instinct becomes even more prominent. Often, you can look at a property and immediately gauge its 'atmosphere' or 'feeling'. As a home is an incredibly personal place, this 'feeling' usually plays a big role in the decision-making process, which is why ensuring your property's first impressions are key for increasing value.
Artificial lawns provide a clean and refined look that instantly improves curb appeal and attractiveness for passers-by. This is further boosted by modern innovations in artificial grass which have made it seem significantly more natural, eliminating the common concerns surrounding 'fake-looking' lawns.
Time Saving and Maintenance
Artificial grass requires significantly less attention and maintenance than its natural counterpart, providing potential buyers with more time to spend doing what they love and less time doing housework or garden chores. This is particularly important for busy working families who are always busy and strive for moments where they can relax and enjoy some quality time together.
This makes artificial lawns a particularly good landscaping choice in commuter towns and suburbs, where you often find family homes with garden space.
Child and Pet-Friendly
Artificial grass also adds value to homes through its versatility. Synthetic lawns are incredibly durable whilst also remaining hygienic and soft, perfect for children and pets alike – especially dogs who like to run around. Additionally, artificial lawns are extremely easy to clean and as already discussed, require little maintenance when compared to their natural counterparts. For busy families and pet owners, this is a great advantage and makes homes with artificial lawns and landscaped gardens particularly appealing.
Water Conservation
Particularly in warmer locations, water conservation can also play a major role in property value considerations. Homebuyers are always thinking about the bills they will be left with and if they can spend a little money now to save it later on, they will.
Artificial grass is great for homeowners that want a beautiful garden setting but can't afford to spend the water required to maintain it. When added to the other advantages we've detailed so far, this only becomes even more appealing.
Use Artificial Grass to Improve Your Home's Resale Value
If you are interested in adding value to your property, including high-quality artificial grass in your landscaping solution could be incredibly effective.
At Artificial Lawn Company, we specialise in supplying and installing bespoke artificial lawns tailored to your personal needs. Whether you want a display garden that looks pristine all-year-round or a durable play area solution for your little one, we can create a space which is practical whilst also improving home value.
Learn more about how we can help by getting in touch or request an artificial grass sample today.