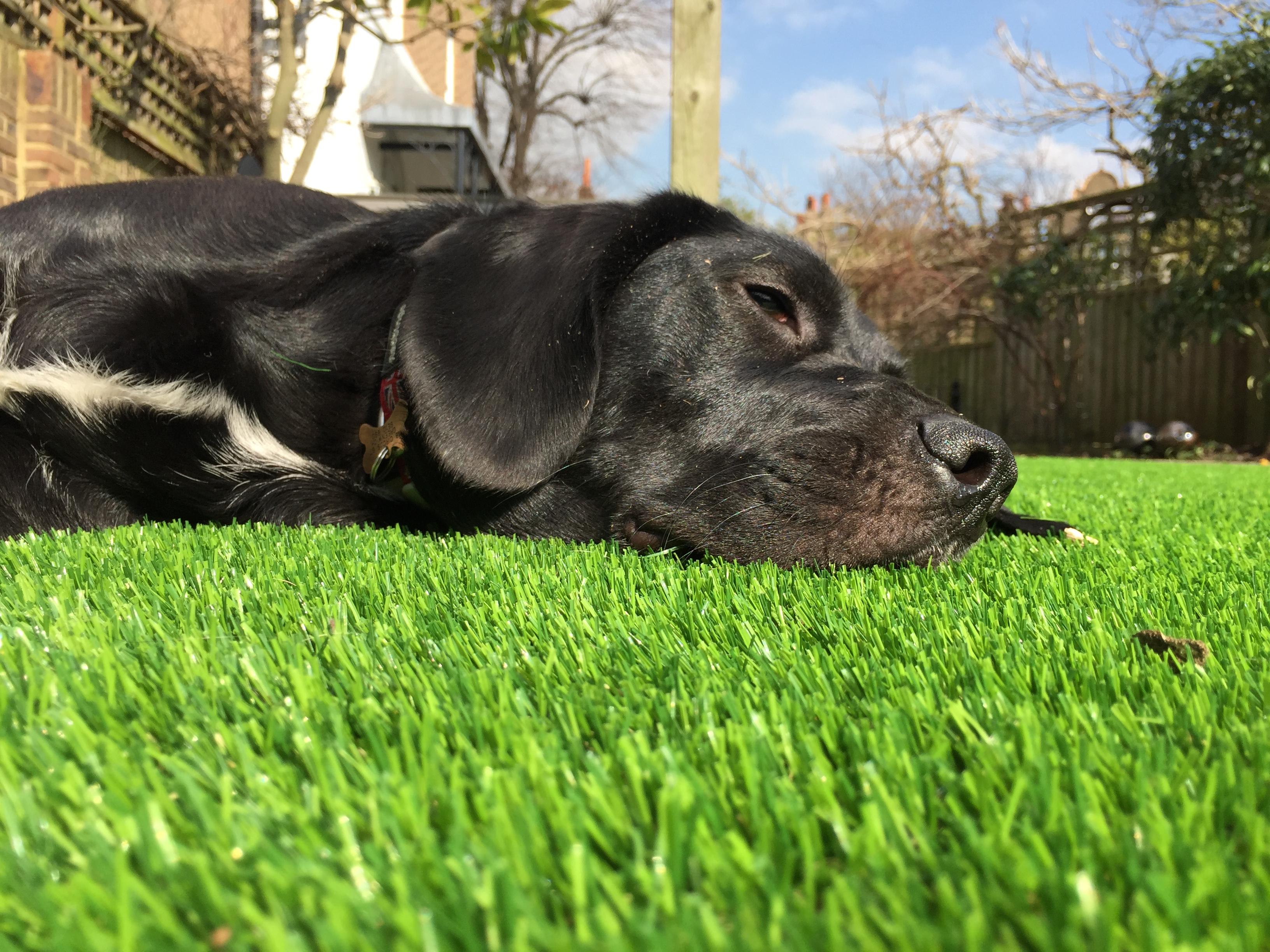 When you are a pet owner, then you will know the daily struggle of trying to keep your garden clean and tidy, and your lawn in good condition! This is especially true for dog owners, who have to deal with excitable pups that aren't quite toilet trained yet and often track in muddy paw prints after they have been digging!
While it is important to get your dog toilet-trained as soon as possible and to use one particular spot instead of every few feet in any which direction, there is always another solution to your problem - investing in an artificial lawn for dogs. Say goodbye to dirty floors and patchy grass, and say hello to the perfect area for your dog to be trained.
The toilet training process can be laborious. There will be mishaps on your favourite rug, the new sofa and even on your bed (who let him in the bedroom, again?), all of which might cause you to teach your dog to go outside when he needs to go!
However, this can lead to damage to your lawn, patio, decking and flowers, too, if you aren't careful! Dogs like to mark their territory and they do this by marking places with their urine, regardless of how much it cost you! Save your lawn, save your wallet, and treat your pet to an artificial lawn for dogs - perfect for a pooch potty.
Training could not be simpler. Choose a spot where your pooch likes to go the most, and place a strip of artificial lawn there until they get used to it. Add an additional strip of artificial lawn for dogs in your dedicated dog zone, removing the rest and encouraging your dog to use this area alone. Soon enough, this will become your dog's routine and the rest of your garden will go back to being beautiful and pristine!
The best part is that no matter how often it is used, your pet zone will look perfect at all times. No mud, no patches, just a great looking lawn. You can also add our artificial grass for dogs to kennel runs and in areas for agility training that get a lot of use. In fact, our Premier Curl lawn is used in the main arena at Crufts!
Please visit our dedicated artificial lawn for dogs page for more information on the types of lawn you can use, or contact us on 01474 364320 to discuss your options.