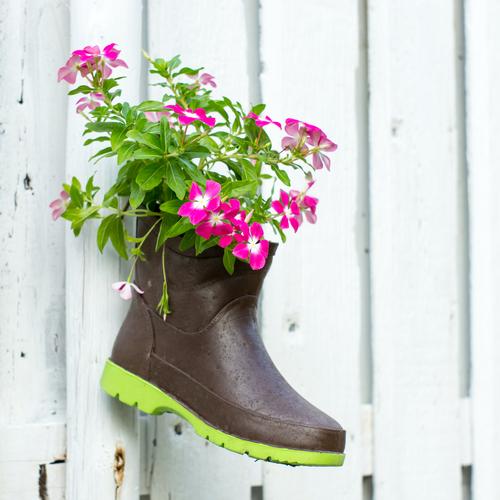 A home should reflect its owners - that includes the garden. If you don't feel that this is the case, it might be time to give your garden a makeover. This may sound like a stressful and boring task, but in fact, it should be the exact opposite. This is your chance to get creative and make a change in your garden that not only suits your style but will also bring you closer to the great outdoors.
You can easily do this by adding some ornaments or maybe even some artificial grass. Whatever you choose to do, it should reflect your personality and people should be able to tell that it's your garden just by looking at it. However, if you're unsure how you can get creative in the garden, these ideas may help to inspire you.
Give Animals a Home
If you love the outdoors, then the chances are that you are also a big fan of nature. If so, why not make your garden into a wildlife haven and do your bit to help the environment?
This is easily done as you can repurpose materials that may otherwise be wasted. Old water bottles can be filled with bird seed - you just need to put some holes in the bottle to allow easy access and hang it on a tree or from a bird table. If you have some wood left over from any previous projects, you could give it a new lease of life by using it to build a little home for any hedgehogs or rabbits that frequent the area. Make sure that you have a nearby supply of fresh water for any visiting animals and hopefully, your new friends should return regularly.
Bring Rooms Outside
It's a proven fact that fresh air is extremely good for you, so bringing elements of your home outside will give you somewhere comfortable to spend your time in the warmer months.
You can do this by moving an old sofa outside while it's warm, or create a relaxed seating area with some tables and chairs. You could also add a hammock for somewhere relaxing to sleep in the sun. Of course, the furniture you bring outside doesn't all have to be seating. You could move a cabinet outside and repurpose it as somewhere to keep all your gardening tools, or you could place flowers in a small bookcase to give the impression that nature has grown through the piece.
Go for Patterns
Patterns have long been proven to be a popular decoration in gardens as they can bring both colour and excitement. Therefore, it might be worth considering this when you are updating your garden.
Many people use patterned furniture and decorative pots in their garden but these aren't the only ways in which patterns can be used. If you have a patio, artificial grass can be used alongside it to create some marvellous patterns. You could have various circular grass patches with flowers surrounding them, then keep the rest of the garden paved as a patio. Not only is this idea unique, but it also makes the perfect balance between classic and contemporary.
Of course, these are just a few of the ways in which you can get creative in the garden. Once you start making your own changes, you may find that you really love the idea of artificial grass but you want to use it in a completely different way. If you're still looking for inspiration, why not order a free sample and discover what artificial grass can do for you!