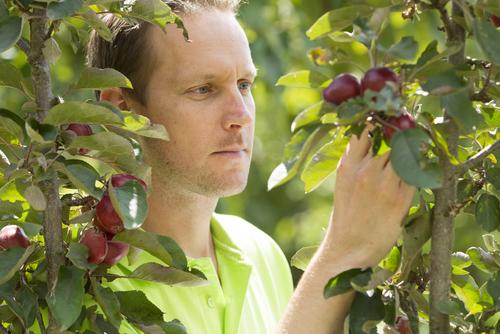 For many people, the start of a new year can only mean one thing – change. For some, this is improving lifestyle habits while for others it can be improving their homes and gardens. This is sometimes for peace of mind, but a lot of the time, it is inspired by a simple desire to move house.
Here at the Artificial Lawn Company, we believe that any changes to your home and garden should be ones that are beneficial, so we have compiled a list of a few hints and tips for those wishing to do just that this year.
Make the Most of What You Have
First impressions count, and if your door is looking a little worse for wear then replacing it is an easy way to transform the impression people get of your home. Choose your colours wisely, and pick a sturdy door with solid locks, and one that won't ruin your efforts to keep heat in and cold out
If you have any traditional features in your home, such as exposed beams or old fireplaces, then look into getting these restored to their former glory. House hunters love features that display character, so investing in these may well just sell your home
Replace carpeted rooms with hardwood flooring. Forget laminate floors, people want the real deal. You can even leave out the soft, plush carpets – save that for the bedroom. In your reception rooms, opt for a hardwood floor that is beautifully varnished and makes your home look much more opulent
Clean your windows – inside and out – and your gutters. A clean exterior does wonders to how you feel about your home!
Give your home a fresh lease of life. When decorating, remember to spruce up the exterior of your house, too
Tidy up your garden. Once your home renovations are done, it can be easy to sit back and relax, forgetting about the leftover materials left sat in your garden, ruining your patio and looking somewhat unsightly. Remove these for an instant makeover!
Give your garden a quick once over, removing weeds and dead plants and flowers. If you are not a dab hand at gardening, consider getting an artificial lawn for ease and convenience. They look great and require minimum maintenance
Just Do It
Utilising some or all of these suggestions is bound to add value to your home, which is excellent news if you are trying to sell, but also, great news if you have no plans to move, too. Injecting some new life into your home and garden – whether it's with a new door, a lick of paint or an artificial lawn - is the quickest way to feel house proud. Moreover, you can, at long last, tick those odd jobs off your To Do List.
For further information on any of our available fake lawns, please browse our website or contact our team should you require any further help or assistance. s.