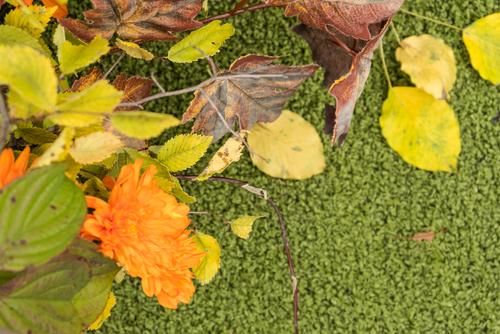 Come October, your garden is likely to be covered with fallen leaves in gorgeous reds, browns and golds. We all know what that means - autumn has arrived!
Garden maintenance is a tedious task during autumn thanks to the constant falling of leaves. Plus, the constantly fluctuating weather makes your outdoor maintenance work even more difficult.
However, if you have artificial turf in your garden, your job will become considerably easier.
Because of its hassle-free maintenance and simple care, increasing numbers of people are switching from real grass to the more cost-effective artificial turf. From domestic gardens to sporting turfs including tennis courts, schools and even offices, you can spot artificial turf in both indoor and outdoor environments. Fake turf gives you the real grass feel all year round - minus all the hard work.
Nevertheless, it's important to remember that artificial turf is low maintenance, not completely maintenance-free. In order to keep it looking its best, your synthetic grass will require a bit of care from your end, especially during autumn.
Here are some easy tips for taking care of your artificial turf this autumn.
Stay on Top of Things
The first signs of autumn are the leaves scattered all around. Before you know it, they will form a yellow-orange blanket over your artificial turf. Make sure to regularly brush off any leaves and debris from the grass, rather than letting it all pile up on top of your lawn.
Work with the Trees in Your Garden
If you have trees in your garden, make sure to keep an eye on them. If left to their own devices, fallen fruits and flowers will start to decompose on your artificial turf. This could damage the turf and leave a foul odour in your garden. If clearing your lawn is becoming too time-consuming, why not invest in a leaf blower to get the job done more quickly?
Look Out for Weeds
The sub-base and the membrane of your artificial lawn will help to prevent weeds from growing. However, weeds will do their best to grow anywhere, even in sand. If you see any weeds cropping up near or beneath your turf, make sure to pull them out immediately.
Avoid Metal-Edged Gardening Equipment
Often, rakes and metal shovels are used to clear out any dirt or rubbish from the garden. However, using metal tools on your artificial turf could actually tear and damage the turf. Instead, use vacuum cleaners or blowers. Sudden frosting in Autumn is a common sight in the UK. In the event of a hard frost, you should use a plastic snow shovel to clear the frost from the turf.
A Thorough Check-Up
It is a good idea to get your artificial turf checked on once a year. Invite an artificial lawn specialist to come and inspect your turf to check if it needs any further maintenance or treatment. After all, regular upkeep will make it last longer.
If you like any further information regarding artificial turf installation or the different types of artificial turf available, please give us a call today on 01474 364320.